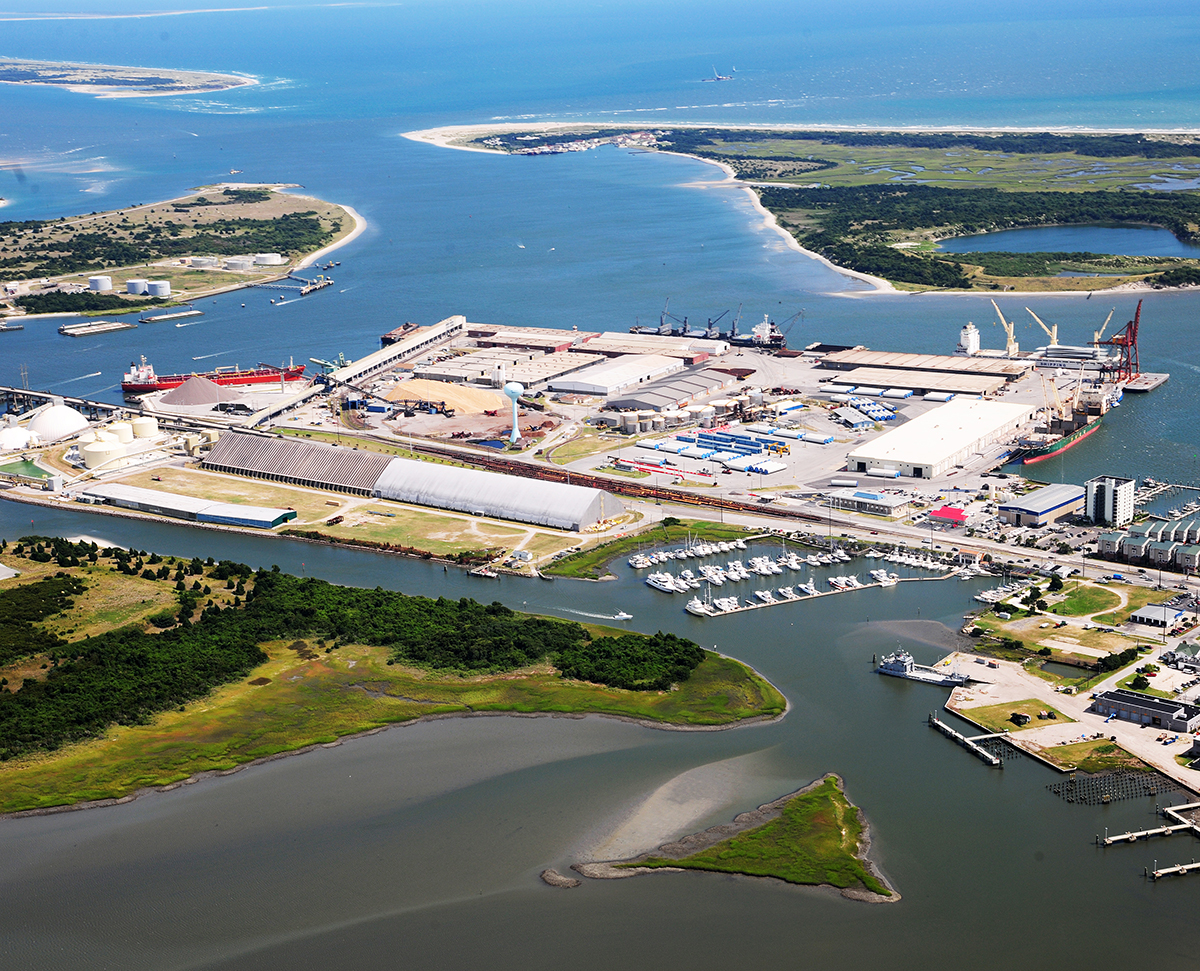 MOREHEAD CITY – Several thousand tons of chipped railroad ties will be exported from the North Carolina Port of Morehead City.
A projected 20,000 metric tons of wood chips will be exported in what is being called a "test shipment" to Honduras in the coming days, according to a North Carolina State Ports Authority spokesperson.
National Salvage & Service Corp. of Bloomington, Indiana, is trucking wood chips to the port, where the chips are being stored on a concrete pad, Amy Passaretti, the ports authority's communications manager, said in an email.
"There are currently two truckloads on site to test equipment," she told Coastal Review. "All remaining material will be brought in and exported within 30 to 60 days."
Railroad ties are typically treated with chemical preservatives like creosote, which is a gummy, tar-like substance made of hundreds of chemicals.
According to the U.S. Environmental Protection Agency, creosote poses health risks, including cancer, to workers in wood treatment facilities and may pose risks to fish and invertebrates from creosote-treated pilings in marine waters.
Passaretti said in the email that the ports and National Salvage "are ensuring this process is conducted in an environmentally safe manner and have taken the necessary precautions to do so."
The port is following all of its local, state and federal permit requirements in handling the chipped railroad ties, she said.
Before accepting the first shipment of wood chips, port officials installed barriers, including silt fence and retention booms, at stormwater inlets to capture fine particles.
Dust-suppression measures, including misters along conveyors and transfer points, have also been installed.
"As of now, we have no long-term commitment with National Salvage," Passaretti said.
National Salvage was established in 1980 as Midwest Railroad Tie Sales, a railroad dismantling and recycling company, according to the National's website. It has since expanded its services in demolition, asset recovery and environmental remediation.
The company's demolition and environmental remediation projects include tearing down active power plants, bridges and sports arenas and remediating national Superfund sites, according to its website.
National is the largest treated wood recycler in the county.
The company's Dudley grinding and sorting operations facility is located about 10 miles south of Goldsboro in Wayne County.