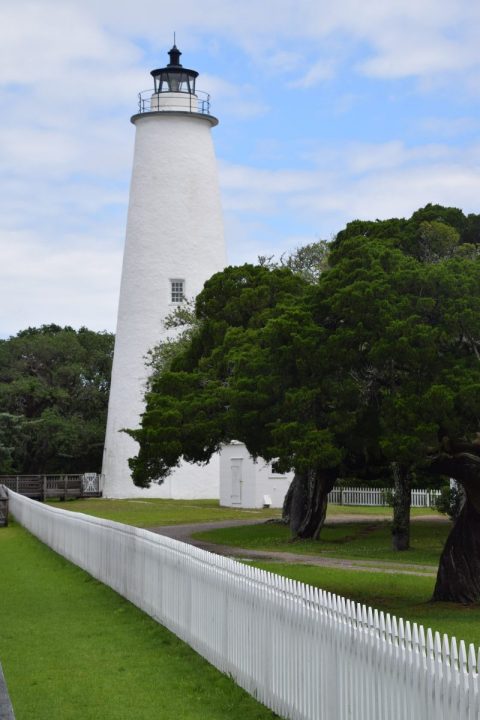 The Ocracoke Express tram now makes a stop at the historic Ocracoke Light Station, a part of Cape Hatteras National Seashore.
The oldest operating light station in the state and the second oldest operating in the country, Ocracoke Light Station visitors will be able to access this historic by free tram system, which is recommended by Hyde County officials as parking at the site is limited.
The free tram service that takes passengers around Ocracoke village operates every day in the summer from 10:30 a.m. to 8 p.m. in 30-minute intervals. Pick up points are marked with signs that read "Tram Stop." The tram is seasonal, running from Memorial Day to Labor Day, according to Visit Ocracoke.
Parking is available at the Ocracoke Express passenger ferry pickup on Silver Lake Harbor.
Hyde County held a public listening session June 17 on including Ocracoke Lighthouse to the already established route through the village.
Adding the lighthouse stop will decrease the number of vehicles and minimize parking conflicts at the lighthouse, according to the county.