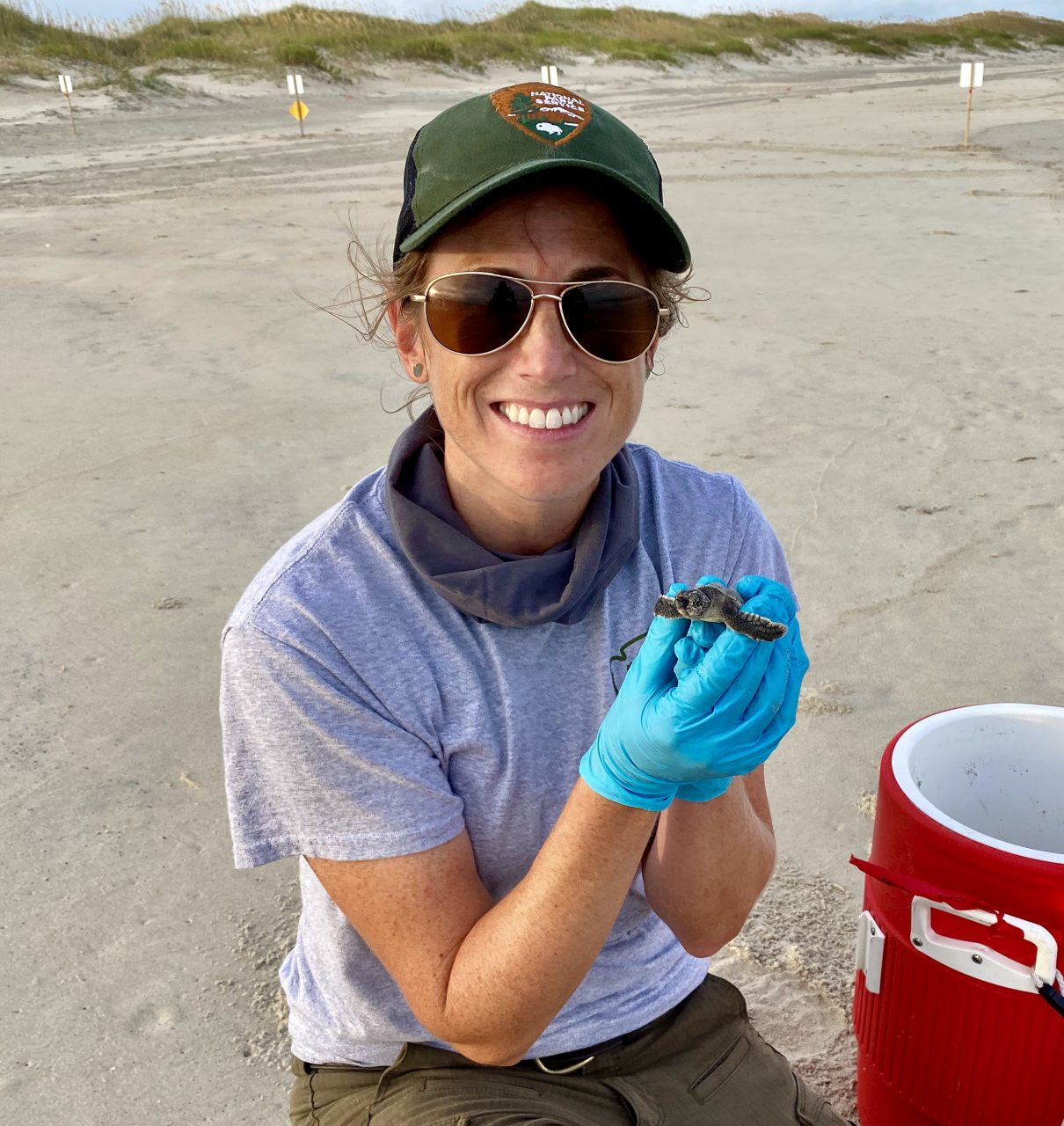 Adopt a sea turtle nest and help support projects and programs through Outer Banks Forever, the area nonprofit partner for Outer Banks national parks that works to protect and enhance Cape Hatteras National Seashore. 
"The Adopt a Sea Turtle Nest program not only helps our national park, but it's also really fun for us to send out the updates to each person who adopts – particularly the number of baby sea turtles that hatch out of each nest. It's a great way to feel connected to these amazing animals while also supporting Cape Hatteras National Seashore," Jessica Barnes Green, director of Outer Banks Forever, said in a statement.
Supporters can symbolically adopt an active sea turtle nest on the seashore for a minimum donation of $100 at www.obxforever.org/adoptanest or by mail to Outer Banks Forever, P.O. Box 1635, Kill Devil Hills, N.C. 27948, with "Adopt a Sea Turtle Nest" in the memo field. Adopters will be assigned an active sea turtle nest and receive an adoption certificate by mail along with initial information about the nest, general location and turtle species. 
Officials said that since sea turtles are just starting to arrive this month, it may take two to three weeks to be assigned a nest. There are a limited number of nests each year and they are assigned on a first-come, first-served basis.
When the nest hatches this summer or fall, adopters are to receive a personalized update with information about the nest, including where it was located and the number of hatchlings that made their way out of the nest. 
If the adopted nest is lost to a weather event or damaged by some other means, Outer Banks Forever says it will assign adopters a new nest.
To learn more about the sea turtles that visit the coast each year, Outer Banks Forever's recent Coffee with a Ranger video features sea turtle insights from Meaghan Johnson, chief of resource management and science, for the National Parks of Eastern North Carolina.