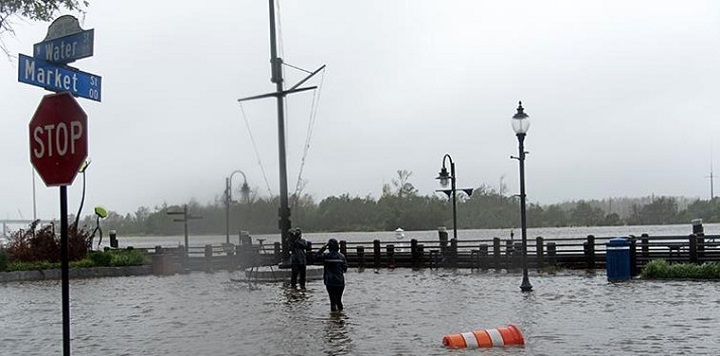 With a little training, anyone interested in weather science can be a part of a collaborative project to document flooding from extreme rains.
Rain gauges will be provided to participants.
Join Cape Fear Museum, nonprofits ISeeChange and the Community Collaborative Rain, Hail and Snow Network, or CoCoRaHS, for a one-hour training session for the Citizen Science, Civics and Resilient Communities education project. The session is set for 2 p.m. May 2.
Participants will meet Samantha Harrington from ISeeChange and Tim Armstrong from CoCoRaHS.
Harrington is the community manager with ISeeChange and will explain the project and ways to contribute. ISeeChange collects and encourages sharing of climate stories, photos and weather measurements.
Armstrong, from the National Weather Service, is the regional coordinator of CoCoRaHS which is a nonprofit, community-based network of volunteers of all ages and backgrounds work together to measure and map precipitation. Armstrong will provide training on using rain gauges as well as some information about how the data get used in the community.
Register online to attend the meeting. A confirmation email with how to join the meeting will be sent after registering. The training will be recorded.
To receive a CoCoRaHS rain gauge, either attend the training live or watch the recording. After completing the virtual training, rain gauges can be collected from Cape Fear Museum.