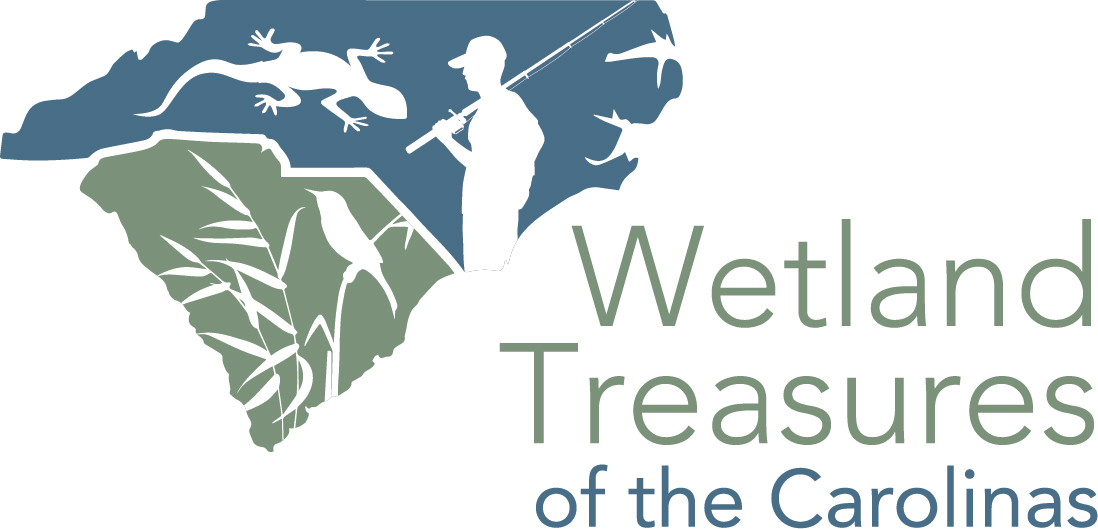 Carolina Wetlands Association highlights each May during American Wetlands Month special sites across North and South Carolina.
The association designates wetlands that are ecologically valuable, protected by conservation plans, and home to an abundance of plant and animal diversity through its Wetland Treasures of the Carolinas program, which now has a new logo. There are 30 sites designated as Wetland Treasures, many of which are in North Carolina.
Through the Wetland Treasures of the Carolinas program, the association seeks to increase public awareness and appreciation of wetlands, and to generate community pride in and commitment to stewardship of wetlands that have regional, national and even international importance, according to the website.
"We are excited to highlight and celebrate the 2021 Wetland Treasure sites. We hope Carolinians will take pride in our wetland heritage, and we owe a great deal of gratitude to the organizations and agencies that are protecting these natural treasures," said Carrie Caviness, program coordinator.
Caviness added that this year they're excited to display our Wetland Treasures logo which will give this program a brand and increased significance.
"I am proud of our Wetland Treasures program and this logo will give the program lasting significance. We hope to see all of our Wetland Treasures make use of this logo as we continue to engage our Wetland Treasure communities," she said.
"The logo is a wonderful addition to our program and gives greater fulfillment to being designated as a Wetland Treasures of the Carolina Wetlands Association" stated Heather Clarkson who coordinated the development of the logo.
"This year, we excited to be back to doing in person tours with the proper safety precautions as required by the site managers. This includes standard COVID-19 protocol of masks and social distancing," Caviness said.
One of the 2021 Wetland Treasures sites is on the coast. Carolina Beach State Park in New Hanover County has pocosin swamp, limesink pond, and brackish marsh. Under North Carolina State Parks, it is home to carnivorous plant populations including the Carolina Venus Fly Trap, Yellow and Purple Pitcher Plants, and Butterwort. A tour will be held May 23. Register online.
Other sites on the 2021 Wetland Treasures list include Little Pee Dee Heritage Preserve and Pinckney Island National Wildlife Refuge, both in South Carolina, and Richardson-Taylor Preserve in Guildford County and Weymouth Woods Nature Preserve in Moore County.