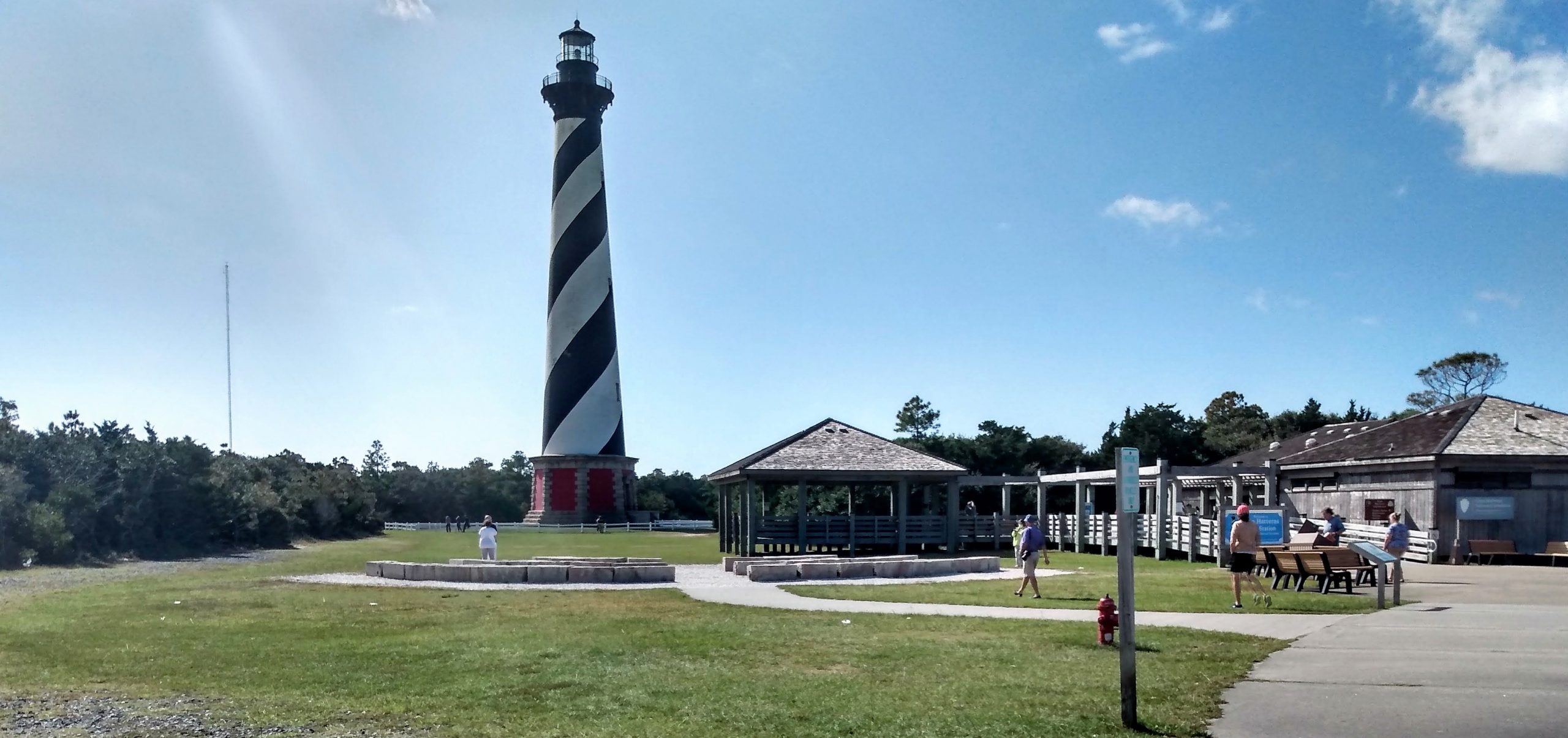 With the launch of a new webcam, anyone with access to the internet can see the view from the top of Cape Hatteras Lighthouse.
It is National Park Week and to kick-off the celebration, Outer Banks Forever, the nonprofit partner of the Outer Banks national parks, the National Park Service, Outer Banks Visitors Bureau and Surfline have partnered together to install the webcam. This is the first of three to be stationed in each of the national parks through this partnership.
"Webcams are popular in our area as a way for both locals and visitors to stay connected to our OBX community. This partnership brings a new way to experience our OBX national parks, particularly this first webcam that allows those who can't physically climb the lighthouse a glimpse at the amazing view from the top." Jessica Barnes Green, Outer Banks Forever director, said in a statement.
The Cape Hatteras Lighthouse is currently undergoing an extensive restoration which may cause the webcam to be unavailable intermittently over the next few months. The webcam can be viewed at www.obxforever.org/obx-national-park-webcams/, www.outerbanks.org/webcams and www.surfline.com.
"The Outer Banks is such a special place," said Outer Banks Visitors Bureau Director Lee Nettles "We take great pride in being able to connect visitors with the destination in deeper ways. The webcam partnership with Outer Banks Forever and Surfline is a fantastic opportunity to share the beauty of our National Park Service sites with visitors year-round."
The Outer Banks Visitors Bureau approached the National Park Service about installing webcams several years ago. When Outer Banks Forever launched in early 2019, park service leadership suggested the organization help.
After looking at several companies that install and manage webcams, the decision was made to work with Surfline, which has installed state-of-the-art webcams in Africa, Australia, Asia, Europe, North America and South America, offering real-time views of surf conditions, as well as wind, wave and weather forecasts around the world, according to Outer Banks Forever. Surfline has an office in North Carolina and currently manages 33 webcams in the Outer Banks, from Kitty Hawk to Ocracoke Island.