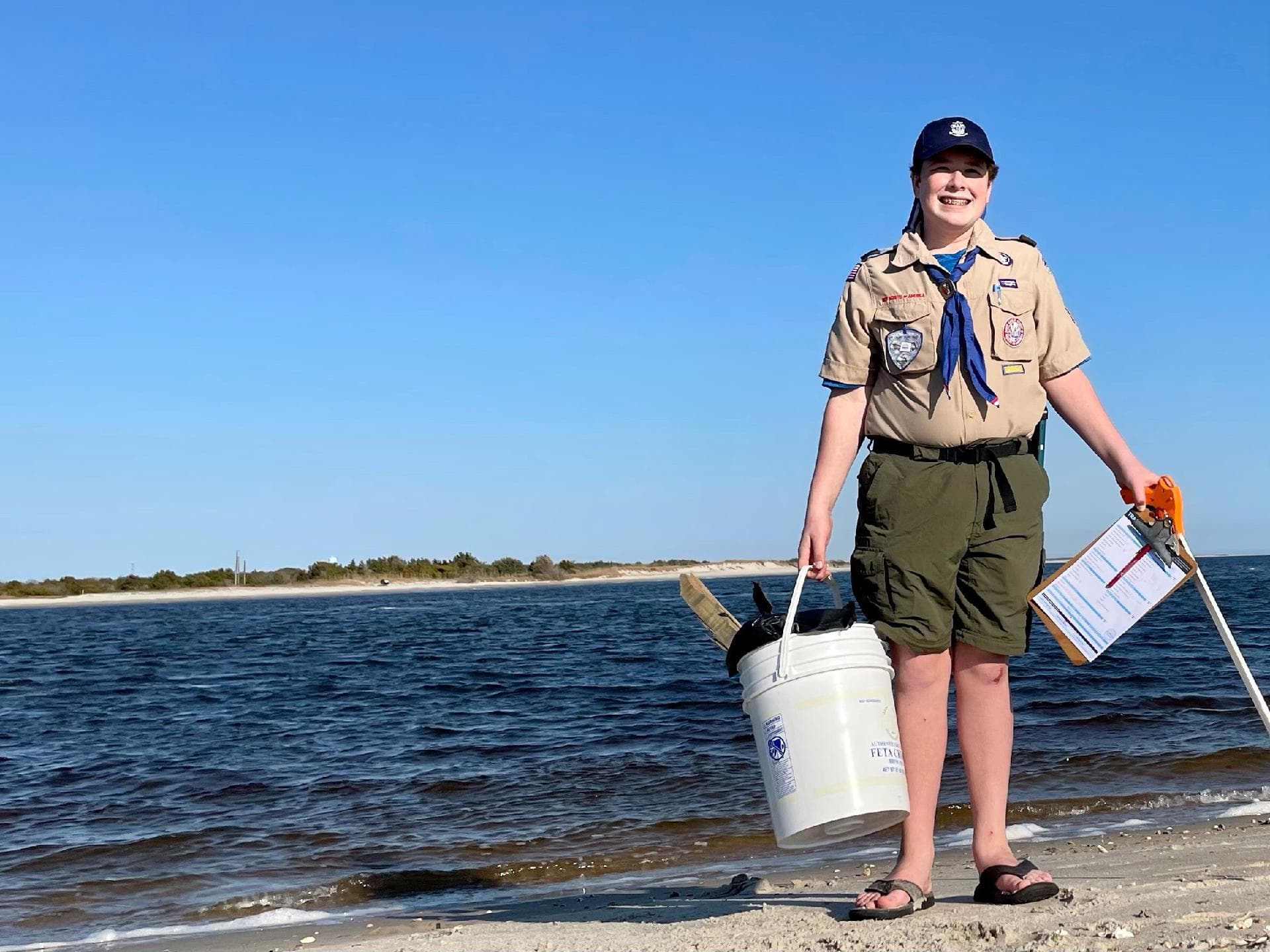 An area Boy Scout wants to bring attention to the marine debris issue in Carteret County and help do something about it.
Ryan Mroch, a Morehead City based Scout, has organized a Carteret County Trash Trawl scheduled for 10 a.m. to 2 p.m. April 24, during low tide at Gallants Channel in Beaufort.
He said the trawl will be comparable to the Big Rock fishing tournament, "but with a big difference … participants will collect trash instead of fish."
Volunteers can bring their nonmotorized boats, like kayaks, paddleboards and sailboats to collect marine debris in waterways. Those without access to a nonmotorized boat can collect trash on land in the Gallants Channel area.
At the end of the event, prizes will be announced for the top three contestants who collect the most trash by weight. First place will receive a trophy and a $50 Floyd's 1921 Restaurant gift certificate and second and third places will receive trophies and $25 Floyd's gift certificates.
Mroch made the trophies that will be presented by melting down recycled aluminum into ocean-inspired shapes that he mounted to driftwood recovered from a beach.
The 14-year-old Morehead City Middle School student is currently working on the Scouts BSA Hornaday Silver Medal, a conservation award that requires four Eagle-level projects that have a research component. He is in BSA America Troop 446 and Sea Scout Ship 7730.
To earn the Hornaday medal, Mroch chose four projects in  energy conservation, soil and water conservation, fish and wildlife management, forestry and range management, air and water pollution control, resource recovery (recycling), hazardous material disposal and management, invasive species control.
"Carteret County has a marine debris issue. I decided to take my interest in conservation to help tackle this problem to help me earn my Hornaday medal," he said.
Visit cctrashtrawl.com or email cctrashtrawl@gmail.com to register or find out more about the project.