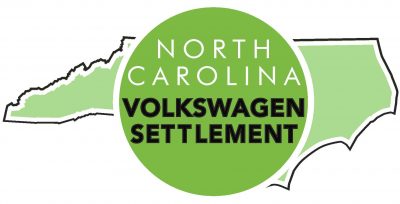 Southern Shores is one of 30 businesses and local governments in the state that will receive a rebate for zero-emission vehicle charging station infrastructure.
The Dare County town is in the first group of Level 2 charging projects totaling  $422,000 to receive a rebate funded by the N.C. Volkswagen Mitigation Settlement Program, according to the state.
Southern Shores will receive $10,000 for the project at 5375 Virginia Dare Trail N.
Level 2 is one of three levels of charging units for zero-emission vehicles, or ZEVs. An hour charge for Level 1 is 2 to 5 miles of range and 10 to 20 miles of range for Level 2. For DC Fast Charging 20 minutes of charge is a 60 to 80 miles of range.
North Carolina Department of Environmental Quality manages North Carolina's share of the VW Settlement, an agreement between the German automaker and the U.S. Department of Justice on behalf of the U.S. Environmental Protection Agency. North Carolina's plan involves three phases of funding for five programs for the duration allowed, according to the state.
NCDEQ's Division of Air Quality officials said Thursday that DEQ allocated 25% of the Phase 1 Zero Emission Vehicle infrastructure allocation, or around $1.1 million, to Level 2 charging infrastructure projects. Rebates will be awarded until the funds are exhausted.
The Level 2 ZEV Charging Infrastructure Program uses a first-come, first-served rebate process to help interested parties install ZEV Level 2 charging infrastructure, described in the VW Mitigation Plans. The primary goal is to increase use of ZEVs in place of gas-powered cars to mitigate nitrogen oxides, particulate matter, and greenhouse gas emissions in the state.