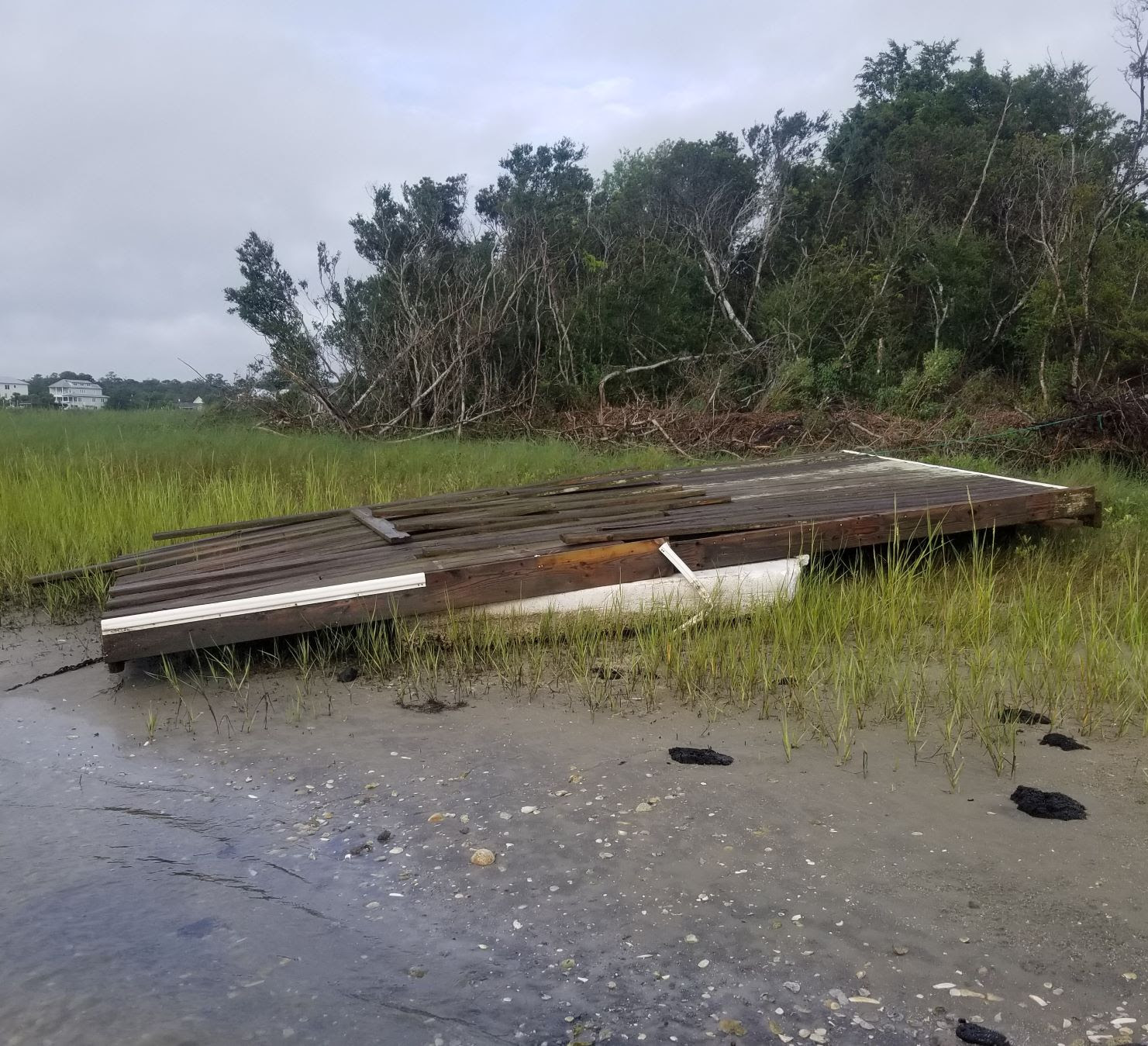 Several restoration projects will be tackled this spring through a partnership between Conservation Corps North Carolina and North Carolina Coastal Federation.
The partnership, made possible with a grant from Duke Energy Foundation, will have six Conservation Corps members between 18 and 27 traveling to parts of the central and southeast coast to work with the federation to remove marine debris, restore shorelines and valuable habitat, and assist with stormwater and trail projects. The members will camp for 10 days at a time while working on the projects, which will begin the end of March and continue through mid-May.
"We are thrilled CCNC can partner with the federation on a living shorelines project," said CCNC Program Director Michael Meredith in a statement. "To our knowledge, this is the first time a Conservation Corps program has worked on a living shorelines project. This will be an increasingly important way for our young people to serve North Carolina communities and protect its most valuable habitats."
The crew will partner with the federation and Cape Lookout National Seashore to remove large-scale marine debris at Core Banks at the end of the month.
The crew will also build and plant living shorelines at a variety of sites including Carolina Beach State Park, Morris Landing in Onslow County, and at several properties in Carteret County through April. Other projects that will take place in May include trail blazing at the federation's future headquarters office in Ocean, and rain garden maintenance.
"We are excited about this opportunity to clean up and restore the coast with CCNC and teach them about important coastal habitats and strategies for protecting them along the way," said Sarah Bodin, coastal specialist for the federation.
The Corps' mission is to engage youth and young adults in meaningful conservation service work that benefits North Carolina communities, and connects them to nature and the outdoors. While in the field, young people learn sustainable and innovative coastal management techniques, earn valuable certifications and job skills, and understand the need for more sustainable management techniques to meet the challenges of North Carolina's rapidly changing coastline, according to the release.
"We're pleased to support projects like this that protect and expand access to North Carolina's natural treasures, especially as more people are engaged in outdoor activities," said Stephen De May, Duke Energy's North Carolina president. "We are grateful for the important work CCNC is doing to protect the environment of our great state."