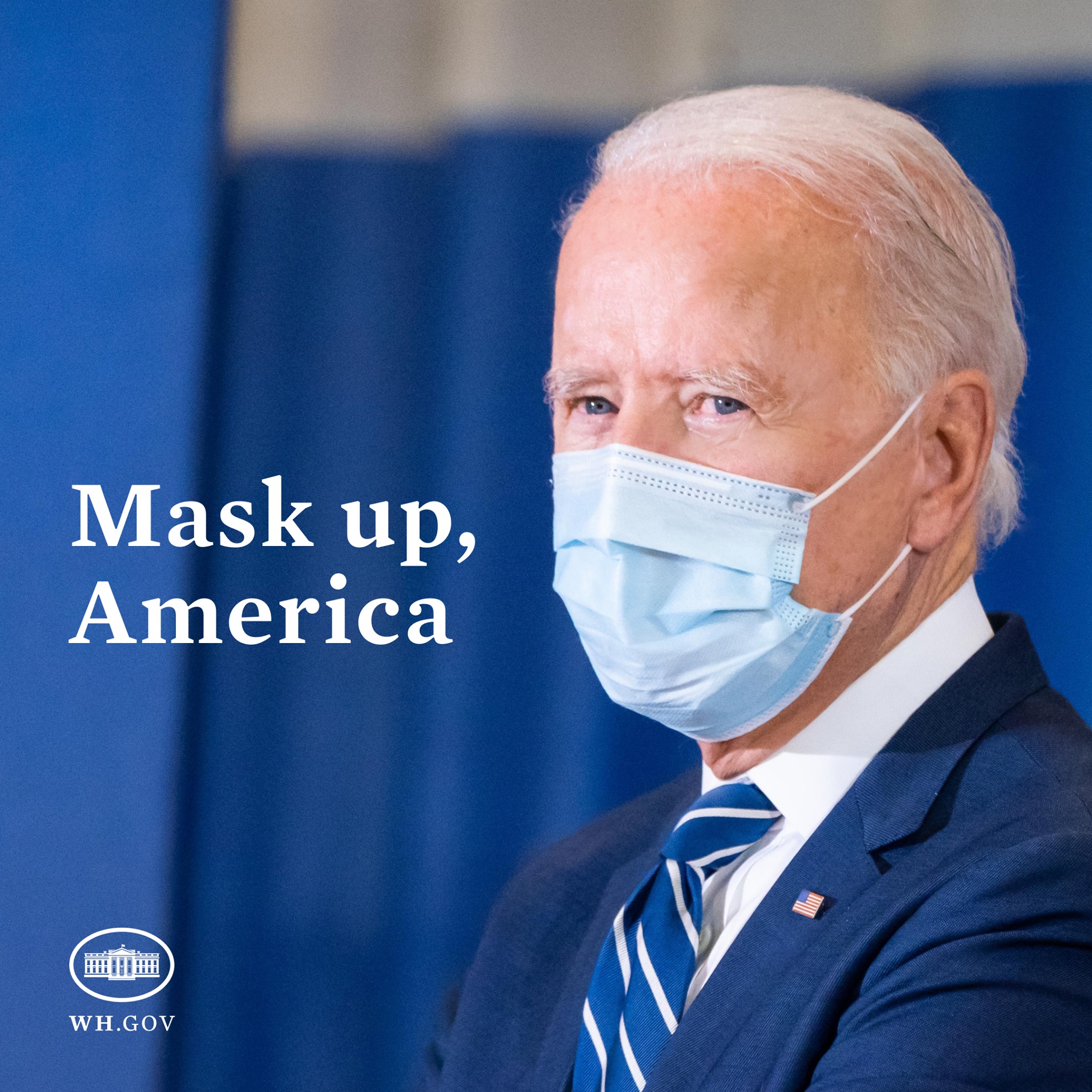 President Joe Biden signed executive orders Wednesday after his inauguration, one of which addresses COVID-19 by asking federal employees and contractors to wear masks to prevent the spread of the virus, and rejoined the Paris Climate Agreement, the Department of Interior announced Thursday.
The executive order, Protecting the Federal Workforce and Requiring Mask-Wearing, states that to protect federal workforce and those interacting with federal workforce and to ensure the continuity of government services and activities, "on-duty or on-site Federal employees, on-site Federal contractors, and other individuals in Federal buildings and on Federal lands should all wear masks, maintain physical distance, and adhere to other public health measures, as provided in CDC guidelines."
The Interior Department said it would have more department-specific guidance in the days and weeks to come.
Biden rejoined the Paris Climate Agreement Wednesday as well.  Former President Donald Trump announced in June 2017 plans to withdrawal from the Paris Agreement. The official withdrawal went into affect Nov. 4, 2020, the day after the presidential election, according to a BBC report.
Biden also signed an executive order that places a temporary moratorium on activities related to the Coastal Plain Oil and Gas Leasing Program in the Arctic National Wildlife Refuge, pending legal and policy review.
Pursuant to section 12(a) of the Outer Continental Shelf Lands Act, the order also restores the original withdrawal of certain offshore areas in Arctic waters and the Bering Sea from oil and gas drilling.
The order also requires the Interior Department to review monument boundaries and conditions of the Grand Staircase-Escalante, Bears Ears, Northeast Canyons and Seamounts Marine National Monuments and determine if it would be appropriate to restore of the monument boundaries.