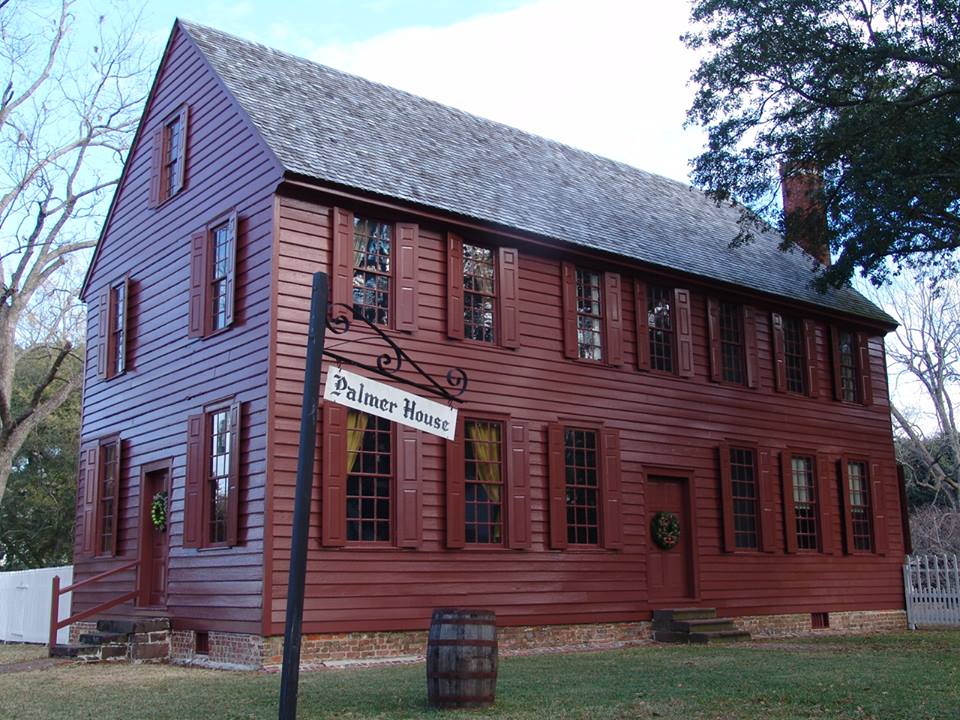 From Historic Bath, the state's first town founded in 1705, to Asheville's Thomas Wolfe Memorial, which recognizes the American author, each of the 27 North Carolina Historic Sites and Properties are snapshots of the state's past.
In an effort to tell the full history of these sites, Michelle Lanier, director of the State Historic Sites and Properties division, launched the True Inclusion initiative in 2018, a "growing toolbox" to reach all audiences in the most expansive way, when she became director.
"I'm the first Black division director in the state of North Carolina," she said, adding that to her knowledge, she's the first Black person in the country to lead a collection of historic sites and museums.
"For us," Lanier began, True Inclusion is about growing practices, mobility, relationships, expertise and knowledge around how to "truly include the fullest possible spectrum of stories that we can tell, the resources that we care for, and allowing the materiality of our public history work to serve as portals of connection for people to bear witness to themselves, to draw near for grief, and if they need to, express rage and mourning, also, awe and inspiration. We are the caretakers of these gathering spaces."
Lanier began almost 15 years ago with the Division of State Historic Sites as a curator of cultural history. She said her task was to support all of the historic sites owned by the state and help tell the most expansive, diverse stories possible as well as connect with many diverse audiences, particularly those who have been marginalized in various ways. For her, that includes language accessibility and making it easy for people living with disabilities to connect.
Lanier continued that "it also means acknowledging that for many people like myself, who are African American, there can be historic pain that is triggered by some of the narratives that we tell in our landscapes, in our buildings and in our museum structures."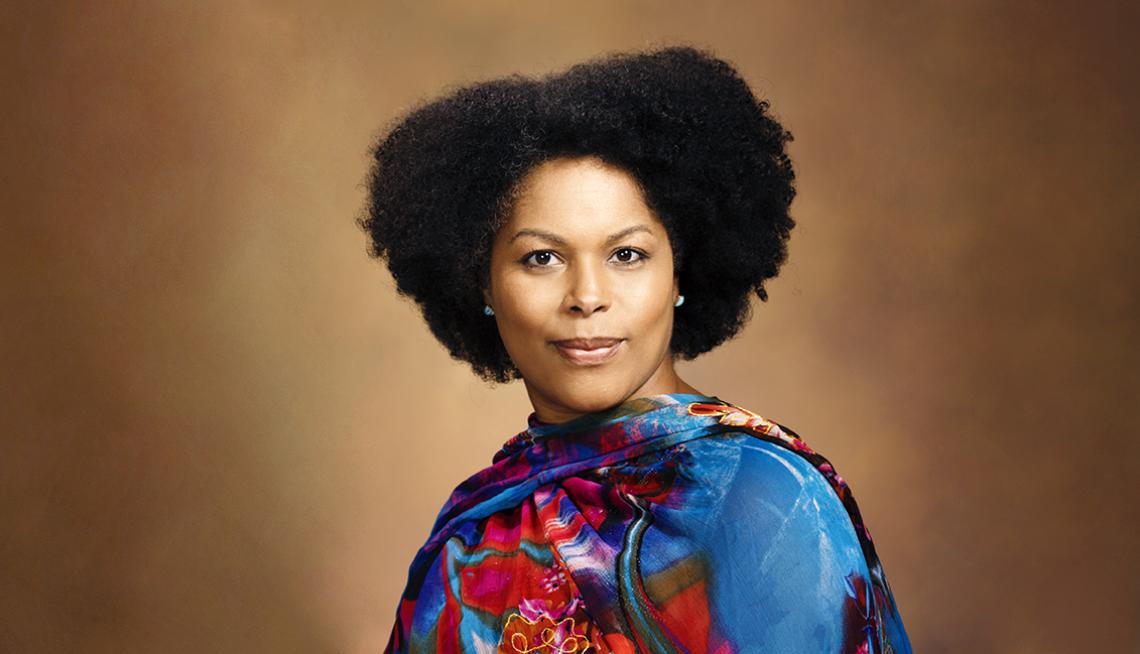 She said she believes that a historic site, at its best, can help people make sense of the complex within and around them. Historic sites provide a way for public historians to lean into the challenge to not avoid the controversial or contested histories. "Our work means that we open up a space for people to engage around those complicated, contested stories. That is our work. I believe that there's opportunity for healing and wholeness when we as a people can face the truth of our past."
With the police killings of Breonna Taylor and George Floyd and the paralysis of Jacob Blake over the summer, Lanier said that Historic Sites staff thought about what role history has to play, "that these are not disconnected incidents when we think about slavery, when we think about legal segregation, when we think about ways in which what has inspired war, not just military war, but kind of the war for memory."
Lanier emphasized that it is important for her to remember that George Floyd and Jacob Blake were born in North Carolina, "And so the brutality of their stories that shook the world begins in our state. And a part of my work is being one of the stewards of the memories of our state," she said.
"I call us Memory Keepers," she said.
True Inclusion got off the ground when she met with her staff at a leadership summit in the Charlotte Hawkins Brown Museum, a historic Black boarding school during the era of legal segregation. The boarding school called Palmer Memorial Institute and is in Sedalia, in Guilford County was founded by a 19-year-old Black woman during the era of Jim Crow named Charlotte Hawkins Brown.
Lanier said she had four relatives attend the school and that personal connection really forged a path for her to do this work.
Lanier's coworkers often say she almost always mentions one of her own ancestors when discussing these issues. "So, it's very personal for me, but part of that is, as a Black person trying to make sense of my genealogy is extremely challenging. Because I come from enslaved people, I come from people who are displaced in multiple, you know, many ways."
Due to racist laws and social norms, and economic realities, making sense of her family tree is work. "But it's healing work, and it's empowering work, and it's strengthening work," she said.
Lanier acknowledged that while she has a very personal relationship with history, "even if someone comes to one of our historic sites, and they have no connection, no ancestral connection, they can still see the human connectivity, … or window into another reality that they would not have had access to."
In terms of a public programming, "Singing on the Land," a virtual music project that began rolling out in late last year to celebrate the stories of historic sites across the state, is an extension of True Inclusion that highlights North Carolina musicians.
"Singing on the Land is an extension of True Inclusion in that we connected by investing in North Carolina musicians and we connected the power of art, the power of place, and the power of our historic stories," Lanier said.
Kora player Teli Shabu performs at Somerset Place in Washington County as part of the "Singing on the Land" initiative.
Developed by North Carolina State Historic Sites and Properties with the North Carolina Arts Council and Come Hear NC, each installment of the series features of North Carolina's 27 state designated historic sites. Each segment contains a single song acoustic performance by a North Carolina musician paired with short interviews and environmental footage of the site's landscape and landmarks.
"We were very deliberate in working with North Carolina Arts Council to make sure that those artists and those stories and those faces represented the diversity of the people of North Carolina," she said, mentioning performances by kora player Teli Shabu at Somerset Place in Washington County and "we also show that people can work across racial lines and their musicianship," pointing to the performance by country-soul singer Rissi Palmer with James Gilmore on guitar at Bentonville Battlefield, the largest Civil War battle on North Carolina soil.
Country-soul singer Rissi Palmer with James Gilmore on guitar at Bentonville Battlefield perform 
"From there, we started another social media campaign #trueinclusion," Lanier added. "We are saying their names, which is a social media initiative that allows our sites to be in solidarity with each other to say let's call out the names of visually marginalized people and tell as much of the story that we can about them, and how they intersected with the historic sites that they're connected to."
Like the rest of the rest of the world, our hearts were broken with the deaths of Taylor, Floyd, Ahmaud Arbery in Georgia and too many others, she said. Adding her staff came together and asked what their role is in this moment. "We wanted to turn up the volume, we wanted to amplify our work, our True Inclusion work, and be louder to the general public about how we are doing that," she said. And several historic sites took to social media.
The Zebulon B. Vance Birthplace in Weaverville, in a #trueinclusion social media post to say the names of African Americans, acknowledged Leah Erwin, who was born between 1800 and 1806 and spent decades of her life enslaved by the Vances.
The North Carolina State Capitol in a #trueinclusion social media post to say names of African Americans associated with site shared the story of Cuffie Mayo, born a free person of color in Virginia in 1803. His family had moved to Warren County by 1808 and sometime before 1840, relocated to Granville County, where he worked as a blacksmith and later as a minister.
During the pandemic, the Historic Sites division reframed the ways it serves audiences.
"We were very clear that there were people who were looking for tools to supplement their educational experiences at home, whether these are home schoolers or people who are not traditionally homeschool families, but supporting their school-aged children," Lanier explained. Historic Sites staff also considered that those who are immunocompromised, dealing with illness, having to provide care or just wanting to be careful and stay home also need digital programming.
With the programming around True Inclusion, Lanier said it's fulfilling to watch her Historic Sites team have confidence in what it means to be public historians for all people and "for me, to see that light in their eyes, or to hear that passion in their voices, or to hear a sense of excitement when they have found another missing piece to the story. And to feel this collective sense of commitment to tell a full-spectrum story."
Singing on the Land featuring Carly Prentis Jones at Charlotte Hawkins Brown Museum.