First in a series of columns on the origins of North Carolina's natural heritage program and the statewide network of private land trusts conservancies.
While there is presently justified cause for feeling pessimistic about the future of our world's natural and environmental health, we should retain a sense of hope and purpose in continuing efforts to protect nature and defend our environment.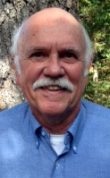 Looking back on the battles fought and successes achieved over the past 50 years of the good fight for environmental protection since the great public awakening of the original Earth Day in 1970, we should recognize how far we have come and how much has been achieved. The war is yet to be won. We have lost battles and suffered setbacks, but we are not about to retreat. There are compelling motivations for us to renew and rededicate our efforts to fight on to protect our world's natural environment and our state's natural heritage.
When in June 1976, 45 years ago, I was hired by The Nature Conservancy (TNC) to initiate the formation of North Carolina's Natural Heritage Program, I had little image of how far our state would progress and how many milestones would be achieved in efforts to preserve our premiere and threatened land, biota and environmental assets.
I was selected to start the program as I completed my graduate degree in regional planning at the University of North Carolina Chapel Hill and concluded my research on alternative ways to conserve natural areas and rural lands in North Carolina. TNC took a chance on employing a student of environmental planning and public policy to head this new program, on my pledge to hire a staff team composed of some of the best, young conservation biologists in the state, which I did.
These were enlightened times in America's awakening to the dimensions of environmental losses and threats, and the necessity to defend and protect our natural environment. The national leadership of The Nature Conservancy had adopted a new strategic plan returning it to is originating roots when first formed in the 1950s by the union of ecological scientists, whereby TNC would restructure its land conservation priorities to be guided by science and would strive to protect the "best of the last" as refuges of America's most threatened species and ecosystems.
TNC's brilliant and mercurial science program director, Dr. Bob Jenkins, envisioned that TNC could persuade all states to establish programs that would amass and maintain inventories of habitat locations of all rare and threatened species of animals and plants and go on to define and prioritize each states' most important remaining natural areas. TNC's strategy was first to initiate natural heritage programs and next to establish its field offices in all states. TNC would thereby focus its land-protection efforts primarily upon the priorities identified and recommended by the states' natural heritage programs.
By the 1970s, many of North Carolina's premiere natural areas were in jeopardy of destruction. The U.S. Fish and Wildlife Service estimated that half of North Carolina's former wetlands had been drained, filled and eliminated.
By the 1970s, many of North Carolina's premiere natural areas were in jeopardy of destruction. The U.S. Fish and Wildlife Service estimated that half of North Carolina's former wetlands had been drained, filled and eliminated. Its longleaf pine forests that once dominated millions of acres of our state's coastal plain region had been reduced to only a tiny fraction of its original expanse. Its piedmont native grasslands and savannas were nearly all eliminated. And, likewise, many other natural ecosystems had been destroyed, damaged or diminished. Hundreds of native plants and animal species – equating to a tenth of the whole diversity of vascular plant species and nearly one-fifth of the animal species in our state – were in jeopardy of elimination.
The 1970s were when the nation finally awakened to the perils of environmental degradation, with a flurry of national legislation and presidential executive orders intended to reduce unfettered pollution of our waters and air, to evaluate environmental impacts of proposed land development projects, to form the federal Environmental Protection Agency, to save endangered species, and to become wiser and more careful stewards of our public lands and natural resources.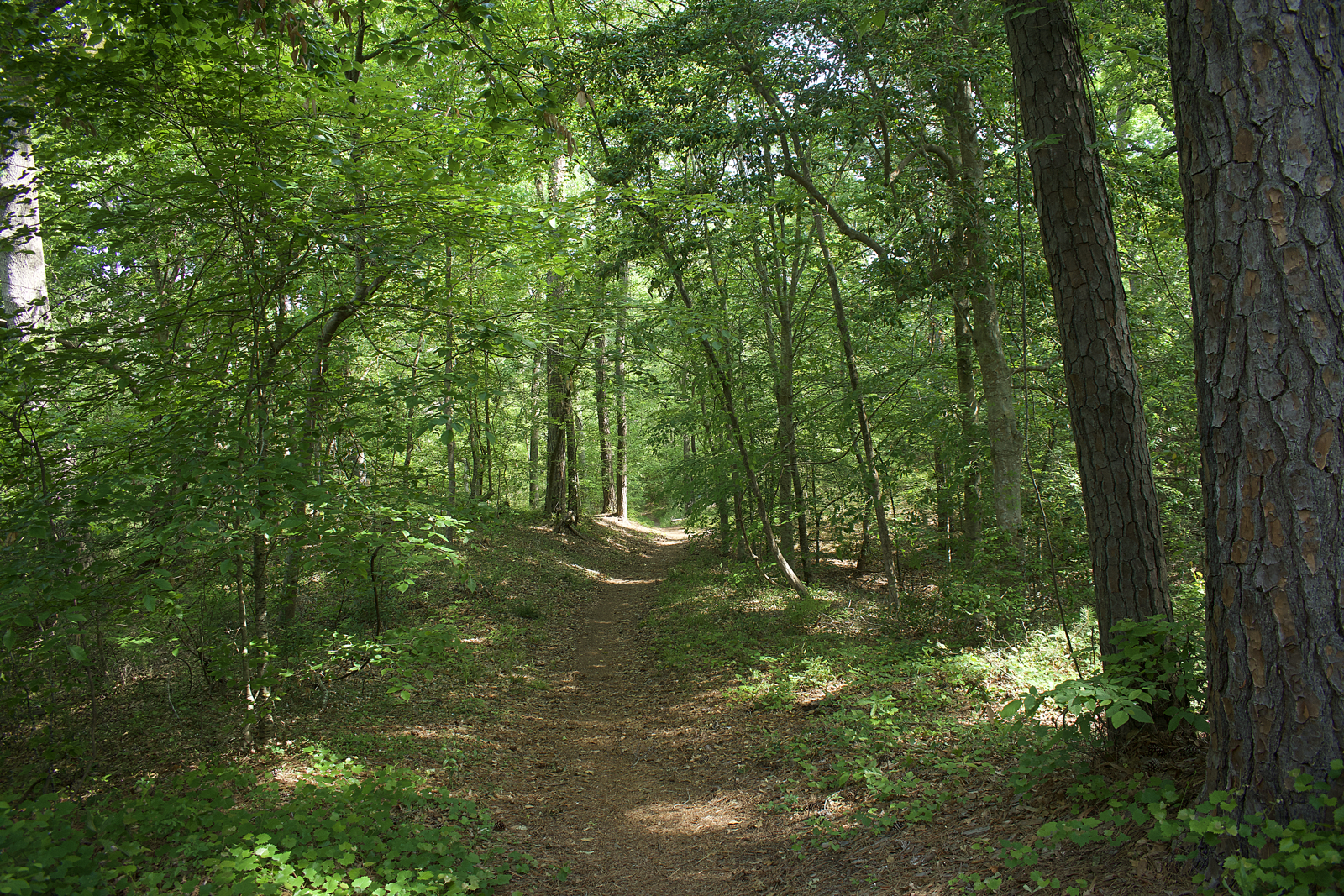 North Carolinians had overwhelmingly passed by popular referendum a state constitutional amendment declaring it a basic responsibility for the state to act in defense of its natural environment. The North Carolina General Assembly responded with enactment of water and air pollution-control legislation, the Coastal Area Management Act – although the companion Mountain Area Management legislation failed to pass – and other environmental protection actions.
North Carolina's state leadership in the mid-1970s was receptive to TNC's concept and contracted with TNC to establish and operate the new North Carolina Natural Heritage Program, to be turn-keyed over to become a state agency program within several years. In North Carolina, this was the time of a progressive Republican, Gov. James Holshouser, and his lead agency executives, Jim Harrington and Dr. Art Cooper of the then-Department of Environment, Natural Resources and Community Development, were expanding the system of state parks and natural areas, establishing the state's marine resource centers and aquaria, and implementing the new Coastal Area Management Act that included defining coastal areas of environmental concern and a new system of protected coastal reserves.
We in North Carolina pioneered in inventing a methodology for rating and prioritizing the rarity and vulnerability of individual imperiled species and their habitats, which was soon adopted nationwide by The Nature Conservancy and by other states' natural heritage programs.
I had the opportunity and honor to build and, for its first 15 years, to direct the North Carolina Natural Heritage Program. Our mission was to identify and prioritize those places most important to save and retain the premiere ecological resources of North Carolina. This was the first comprehensive, methodical approach and attempt to inventory the state's biological diversity and natural assets.
After hiring a fine team of conservation biologists, we set forth to assemble and maintain a statewide database on the locations and relative health and status of populations of the state's most imperiled and rarest species and its natural ecosystems, which we called "natural communities." Our charge was to take stock of our state's remaining natural areas and native species habitats and then devise strategies to protect and sustain the most outstanding components of our natural heritage.
We in North Carolina pioneered in inventing a methodology for rating and prioritizing the rarity and vulnerability of individual imperiled species and their habitats, which was soon adopted nationwide by The Nature Conservancy and by other states' natural heritage programs. We also pioneered as one of the first states to define and identify our extraordinary range of natural communities and ecosystems. We quickly devised and launched a program of education and voluntary conservation agreements that informed landowners about the significance and conservation management needs of natural areas in their ownership.
The Kitty Hawk Woods Coastal Reserve Dedicated Nature Preserve encompasses a mosaic of forested uplands and swales, small streams and pools, and some of the marsh islands of Kitty Hawk Bay. #NaturePreserveMonday 📸Scott Pohlman (left) Mike Schafale (right) @NCReserve pic.twitter.com/2OQsQai1X8

— NC Natural Heritage Program (@NCNHP) December 7, 2020
The Natural Heritage Program is now part of the North Carolina Department of Natural and Cultural Resources Department and in the Division of Land and Water Stewardship. The North Carolina Natural Heritage Program has amassed a database on more than 30,918 locations of imperiled or rare species and exemplary natural communities. Its database is used more than 3,000 times annually for land use and development decisions, conservation planning and research projects, and its database website is consulted over 22,000 times each year.
In 1979, we created the state's registry of protected natural areas, first through state administrative rule, and undertook a systematic effort to educate landowners and negotiate voluntary conservation management agreements with both public agencies and private owners of exceptionally important natural areas. Already by 1990, over 280 natural areas had been registered as voluntarily protected by their owners, ranging from numerous individual and corporate property owners to the U.S. Forest Service, Army, Air Force and Marine Corps, those including dozens of natural areas defined for conservation management in Croatan National Forest, Fort Bragg, Dare Bombing Range and Camp Lejeune.
The Natural Heritage Program and its registry of natural areas were formalized in 1985 with enactment of the North Carolina Nature Preserves Act, which passed the General Assembly only one vote short of unanimous concurrence by both legislative chambers. That law also created the state's system of dedicated nature preserves — essentially with the state holding permanent conservation easement use restrictions and management agreements with the public and private owners of important natural areas. Each dedicated nature preserve entails a permanent conservation management agreement with the landowner, and each is approved by the governor and Council of State. Any alteration to a nature preserve agreement requires approval by the governor and Council of State.
Today, the number of recorded site occurrences of rare and threatened species tracked by the North Carolina Natural Heritage Program exceeds 30,000, and nearly 2,500 natural areas are rated as possessing ecological assets of high significance. By the fall of 2020, 184 areas embracing more than 440,000 acres have been formally dedicated into the state's system of nature preserves. Another 355 areas covering a total of more than 743,000 acres, including national park lands, are currently enrolled on the state's natural areas registry with voluntary landowner conservation agreements.
While too many of our state's ecological treasures have been lost or remain in peril, many of our extraordinary natural areas have been protected and sanctuaries have been reserved for many of our most threatened species. Since the formation of the North Carolina Natural Heritage Program in 1976, more than 1.5 million acres have been protected and conserved statewide.
The Nature Conservancy committed its efforts to protect a few dozen of our state's most important natural areas – a goal that it has nearly achieved. But who would and could protect the many hundreds of other places that contain and sustain our state's many ecological assets and natural heritage treasures? That challenge became my own personal mission … and the story of the growth of North Carolina's statewide network of private land conservancies, known generally as land trusts, was launched.
While still at the helm of the state's Natural Heritage Program, I founded in 1984 the private, nonprofit North Carolina Natural Heritage Foundation, which advocated for and provided training assistance to local groups and dedicated instigators to form what would eventually become the statewide network of private land trusts. I authored or coauthored first editions of guidebooks for how to organize private land trusts and explaining land conservation options and sources of assistance for landowners.
In spring 1991, after heading the North Carolina Natural Heritage Program for 15 years, I earned my badge of courage by being fired by state agency heads for too passionately defending environmental resources and being too "green." Newspaper editorials across the state protested my termination, and I eventually won my lawsuit for wrongful dismissal, but by then a good friend had been hired to move to North Carolina and direct the program for its next 18 years.
Immediately after my exit from state employment in 1991, I became the executive director of the Conservation Trust for North Carolina, which was redesigned from the former Natural Heritage Foundation. CTNC first served as the incubator and then as the service center for North Carolina's community of regional and local land trusts. The several dozen private land trusts working collaboratively across our state have collectively protected many hundreds of natural areas and more than half a million acres as treasures of North Carolina's natural heritage. More of their inspiring stories deserve to be told and merit greater public awareness and honor.
Much has been accomplished but much more needs to be done to safeguard, steward and defend North Carolina's still imperiled natural environment and natural heritage.
Next in the series: The origins and growth of land trusts in North Carolina.