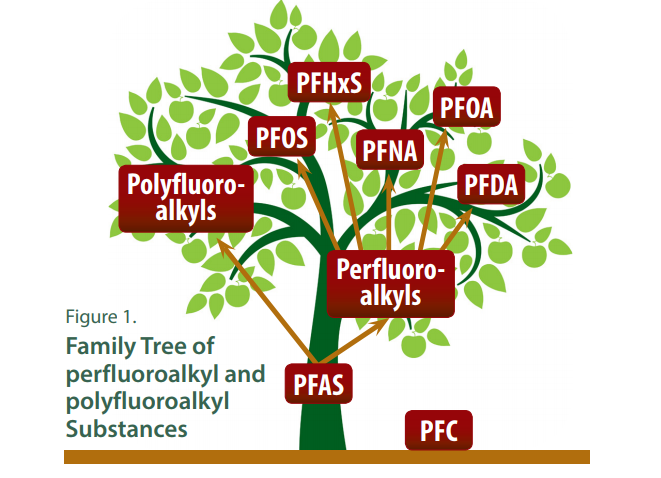 A state advisory board is set to discuss during an online meeting next week issues and regulations relevant to per- and polyfluoroalkyl substances, or PFAS, mixtures.
Set for 9:30 a.m. Monday, the state Secretaries' Science Advisory Board members will also continue a discussion on hexavalent chromium. Humans can be exposed to hexavalent chromium, generally produced by industrial processes, by breathing it in, ingesting it in food or water, or direct contact with the skin. The compound, a carcinogen, has been linked to lung cancer in humans when inhaled, according to the National Institute of Environmental Health Sciences.
Join the online meeting or listen by phone at 1-415-655-0003 US TOLL, Access Code: 178 308 4586. Mute your telephone upon entering. Register to speak by 5 p.m. Thursday.
On the meeting agenda to speak about PFAS occurrence data in are researcher Detlef Knappe with North Carolina State University, and a representative from the state Department of Environmental Quality's Divisions of Water Resources, Waste Management, and Air Quality.
Michigan PFAS Action Response Team, Jennifer Gray, Dr. Eric Wildfang, Kory Groetsch and Steve Sliver, are also expected to speak on Michigan's chemical-by-chemical health goals for several more individual PFAS chemicals.
For those attending online, DEQ recommends testing your computer's WebEx capabilities prior to the public hearing. Test your computer.
The Secretaries' Science Advisory Board includes 16 experts in toxicology, public health, ecology, engineering and other related fields. Their expertise assists the state departments of Environmental Quality and Health and Human Services by recommending reviews and evaluations of contaminants, acting as consultants on DEQ's determinations to regulate contaminants, and helping the agencies identify contaminants of concern and determine which contaminants should be studied further.
Learn more