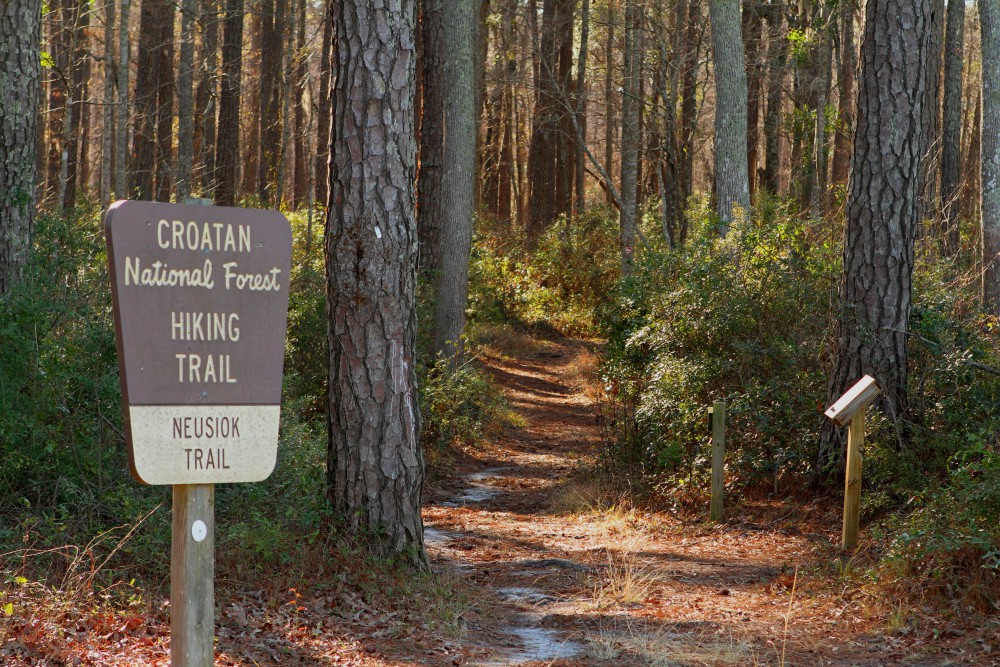 The National Forest Service is calling for public comment on a proposed plan to control terrestrial and aquatic nonnative invasive plant species on its lands in North Carolina.
The plan for the Uwharrie and Croatan National Forests would use a combination of manual and mechanical, such as hand-pulling and the use of light equipment; cultural, such as the use of mulch, livestock grazing and other agricultural techniques; biological, such as native pathogens and pests; and chemical treatments to control various nonnative species and eastern baccharis or groundsel tree (Baccharis halimifolia). Eastern baccharis is native to marshes and marsh borders on the outer coastal plain in the state but has spread along road corridors to invade disturbed areas in the Piedmont, which is not considered its native habitat.
The project area includes Craven, Carteret, Jones, Davidson, Macon and Randolph counties. Documents and other relevant information are available online.
The Forest Service will use the latest inventories of nonnative invasive plant species provided by the North Carolina Invasive Plant Council and the Center for Invasive Species and Ecosystem Health as reference points to determine what species should be controlled. The goal is to treat as much as 1,000 acres per year of nonnative infestations in the two national forests combined, based on needs, capacity and funding. Treatment acreage would vary annually and could be greater than 1,000 acres if additional capacity or funding allowed.
The proposed combination of treatment methods "and not relying solely on herbicides" is often referred to as integrated pest management, the Forest Service said. "Anything that weakens the plant, prevents spreading, or prevents seed production can be an appropriate management tool."
The Forest Service said that "substantive comments" that are specific to the proposed plan in the project area should be provided by Dec. 30. Submit comments in writing, through one of the following methods:
Via email to sm.fs.R8nccrocom@usda.gov. Include "Uwharrie Croatan NNIS " in the subject line.
By mail to Croatan Ranger District, Attention: Uwharrie Croatan NNIS, 141 E. Fisher Ave., New Bern, N.C. 28560.
By facsimile to 252-637-9113.
Comments received, including names and addresses of those who comment, will become part of the public record for the project.
For more information contact National Environmental Policy Act Planner Victoria Payne, Croatan Ranger District, at Victoria.Payne@usda.gov or 252- 639-0304.