North Carolina Department of Environmental Quality Secretary Michael Regan is the top contender to lead the Environmental Protection Agency, according to multiple news reports citing insiders with the Biden-Harris transition team.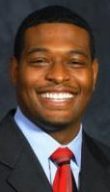 With the Electoral College vote completed and a little more than a month until the changeover in administrations, appointments and nominations by President-elect Joe Biden are picking up pace. An announcement of the new administration's environmental team is expected this week.
Regan, a former EPA air quality section chief, was named as one of two top candidates in a Bloomberg News report Sunday. On Monday, the New York Times, McClatchy, Reuters and Axios published reports on Regan, quoting unnamed sources within the transition team.
Axios said an official with the transition team said an interview with Regan, Vice President-elect Kamala Harris and the president-elect went well.
Regan and DEQ officials have not responded to requests for comment from Coastal Review Online.
This is a developing story.