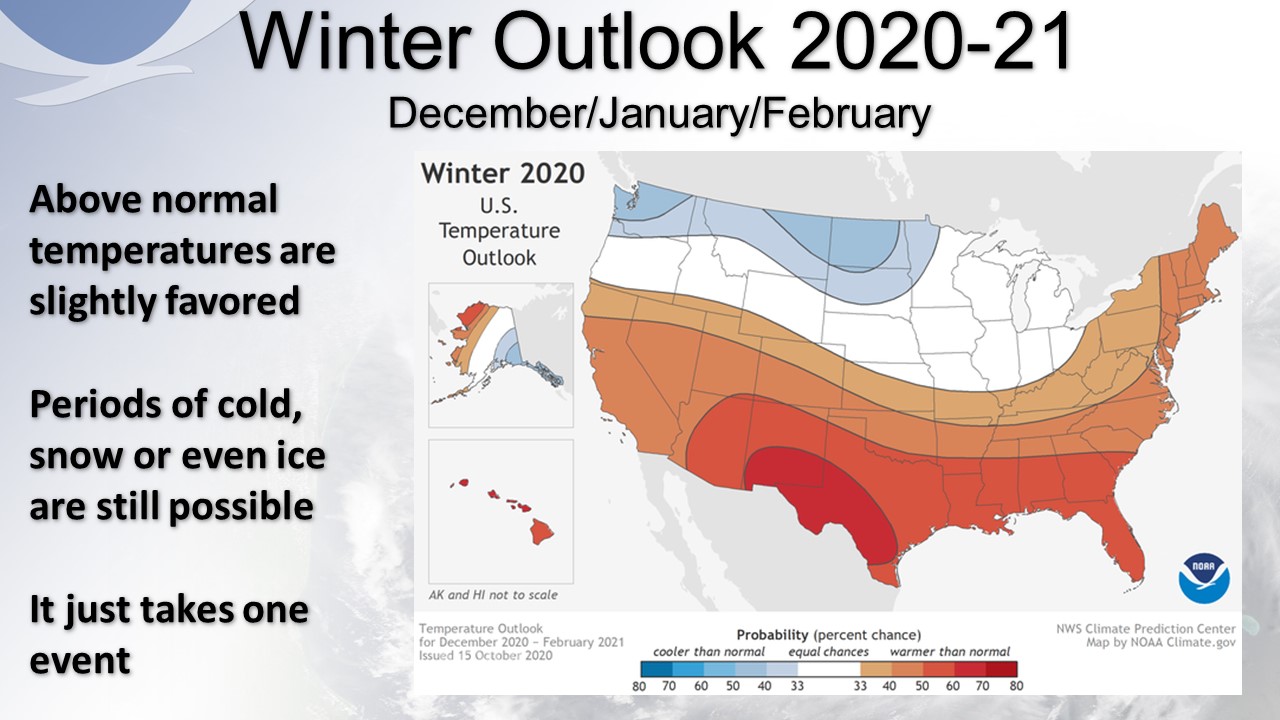 Winter Weather Preparedness Week begins Sunday and the National Weather Service is highlighting on each day different ways to help prepare for winter weather.
The daily topics on winter weather preparedness information are available on the website and will be shared on various social media sites.
While the forecasters at NOAA's Climate Prediction Center are predicting a warmer and drier winter than usual across much of the state, there is always a chance for extreme winter weather. "With that in mind, everyone should use this week to prepare for the upcoming winter months and the possibility of winter storms," according to officials.
The National Weather Service Morehead City office is holding at 10 a.m. Monday a winter weather preparedness webinar. Register online.
Topics include the winter outlook, a review of worst-case scenarios and most likely snow probability maps, and a peek behind the curtain at what makes winter forecasting so challenging.
Follow the Morehead City office on Twitter and Facebook.