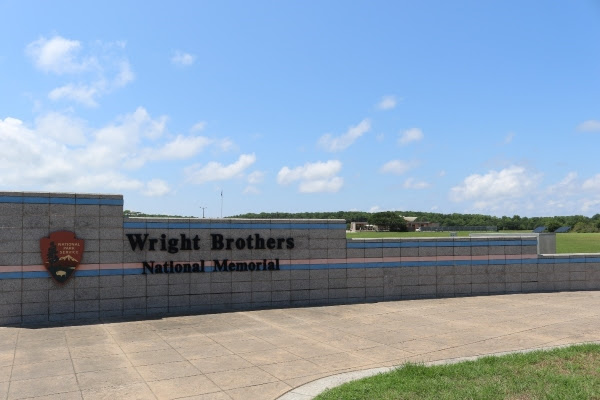 After an environmental review, updates to the Wright Brothers National Memorial in Kill Devil Hills have been given the OK.
The National Park Service recently approved the Finding of No Significant Impact, or FONSI, for a plan amendment and environmental assessment for the national site. A FONSI is a document that details why an agency concluded there are no expected significant environmental impacts if proposed actions are put in place.
Actions included in the recently approved amendment are a redesign of the visitor center parking area, creation of new trails and a multi-use path, new benches, shade structures and interpretive waysides through the park, and a new sheltered open-air educational pavilion.
The amendment also includes vegetation thinning and screening to improve views, install recreational vehicle sites for staff and volunteers, repurpose the administration area and continue plans to partner with Kill Devil Hills.
Many aspects of the plan developed more than 20 years ago were related to the 2003 Centennial of Flight or have been implemented. Some management measures were not implemented and there are new challenges and opportunities presented in the decades following the original plan, according to the National Park Service.
A public review and comment period ended Sept. 24 that helped guide the development of the amendment to the General Management Plan.
Copies of the environmental assessment and the FONSI can be found on the National Park Service Planning, Environment, and Public Comment (PEPC) website.