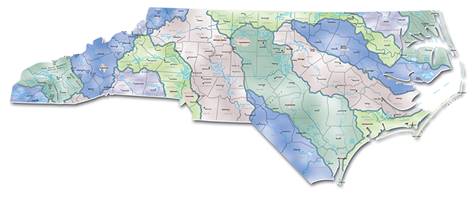 A virtual workshop is set for 1:45 p.m. Oct. 14 to examine opportunities and challenges that communities face as they find new uses for previously flooded parcels.
North Carolina Sea Grant and NOAA Office for Coastal Management are hosting the workshop that provides an opportunity to learn critical lessons from others that can be applied to restoration projects that support community's new, existing or emerging planning goals.
Attendees will hear from speakers with expertise and experience in floodplain restoration projects and community planning techniques, including identifying barriers, tools, funding and partners.
The workshop is free. Register online by Wednesday.
Panelists include Brandon Love with the city of Lumberton and Gavin Smith with North Carolina State University. There will also be small group discussions.
For more information, contact Katie Mosher with North Carolina Sea Grant at kmosher@ncsu.edu