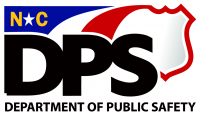 The State Emergency Response Commission will hear updates on the North Carolina Office of Recovery and Resiliency, or NCORR, program during a 9 a.m. Friday meeting via teleconference.
The meeting will be available via livestream at ncdps.gov/news-conference.
The 23-member Emergency Response Commission, or SERC, is responsible for protecting the state's residents and environment through effective emergency planning.
Also during the meeting, members will hear an update on COVID-19, Sparta earthquake recovery, Republican National Convention review, election preparation and a security brief and flu season outlook.
Representatives from the North Carolina Sheriffs' Association, North Carolina Department of Transportation and North Carolina Office of the State Fire Marshal are to present as well.