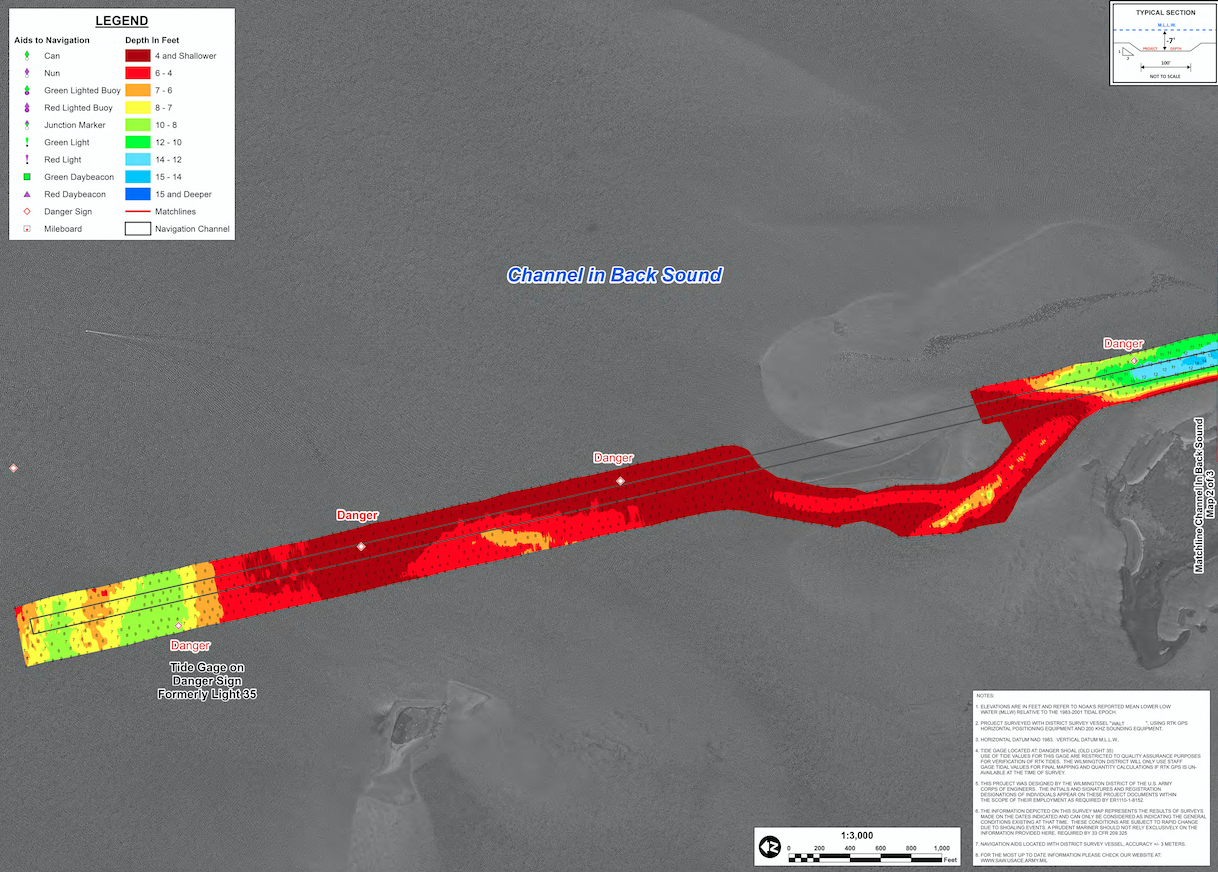 Reprinted from Carteret County News-Times
The Coast Guard has removed the last pilings marking shoaling areas in Barden Inlet, and whether new navigation aids are installed is up to Carteret County officials.
Coast Guard Chief Boatswain's Mate Chris Winters confirmed in an email Tuesday to the News-Times that five fixed aids to navigation were removed from Barden Inlet by contractors the first full week of October. BMC Winters said the five piles were the last ones used to mark areas of shoaling in the inlet's channel.
"In October 2017 all floating aids to navigation after Buoy 24 were temporarily discontinued in response to shoaling of the waterway," he said. "The fixed aids to navigation were converted from laterally significant (reds and greens) to white day beacons with 'Danger' written on them. This was done in part to advise mariners that the channel was shoaling, but mostly because the piles could not be removed by Coast Guard assets due to the available depths of water."