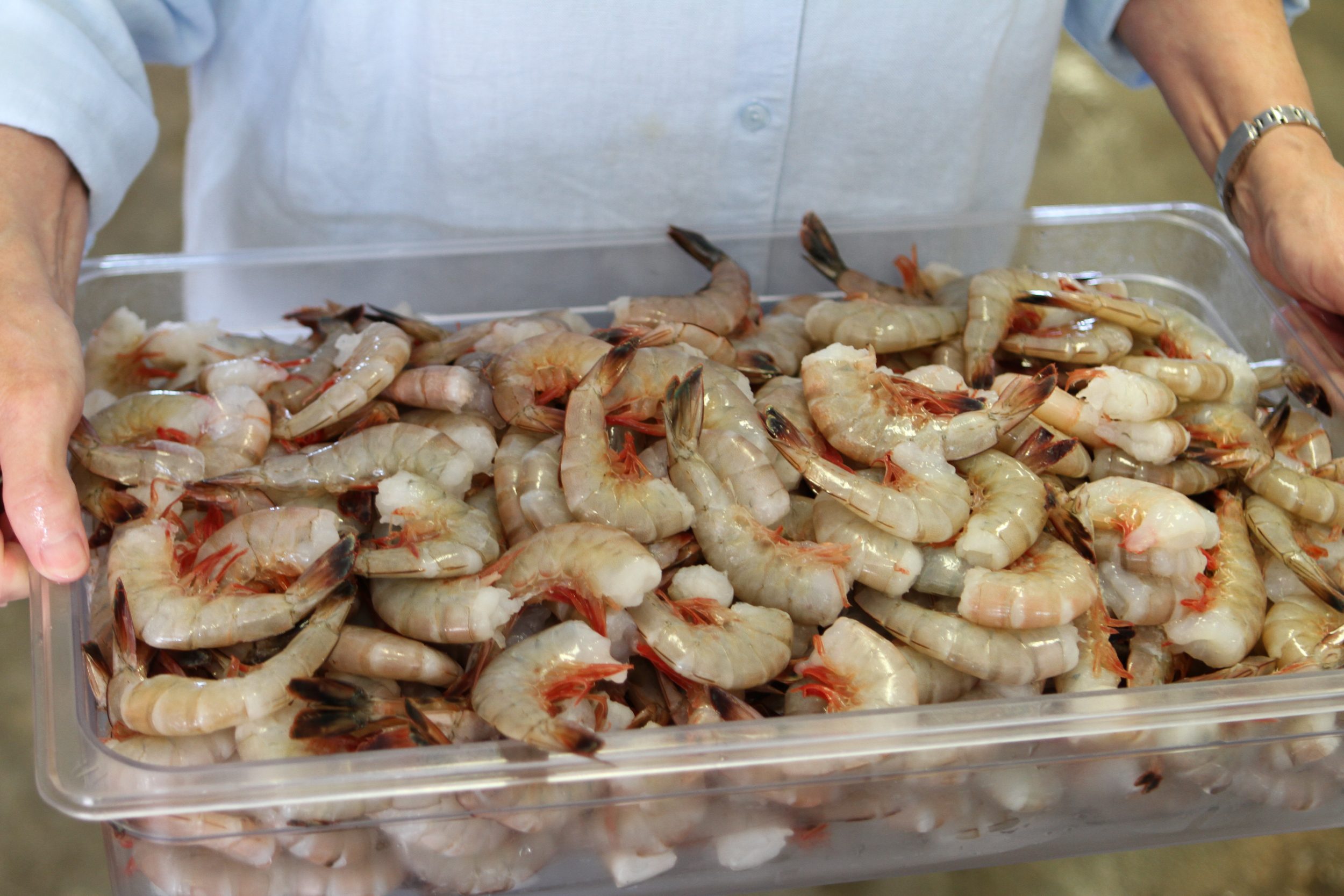 Jeffrey Styron sold a lie.
Hundreds of thousands of dollars' worth of lies neatly packaged for buyers — primarily small seafood retailers and restaurants — who trusted they were buying crabmeat harvested in the United States.
After all, that's what the labels on crabmeat from Garland Fulcher Seafood Co. Inc. said.
Earlier this month, Styron, treasurer of the corporate board of officers for Garland Fulcher in Oriental, pleaded guilty to falsely labeling crabmeat as "Product of USA."
Styron admitted he and his company used foreign crabmeat from South America and Asia to fulfill customer orders, according to the U.S. Department of Justice.
Styron, who is scheduled to be sentenced Dec. 7, will this year be the second person with a North Carolina-based seafood distributing company to be punished for labeling seafood from overseas as "Product of USA."
These are just two cases in a stream of falsely labeled seafood convictions that have occurred over recent years in a scheme that has been heavily documented throughout the country for more than two decades.
It is a problem that persists, driven by an imbalance of consumer demand versus product availability, the consequences of which are broad reaching, affecting the economy and posing risks to both human health and the environment.
Here's the catch
Styron's Sept. 3 guilty plea comes on the heels of two University of North Carolina Chapel Hill studies that revealed dozens of seafood vendors in North Carolina were selling mislabeled shrimp and red snapper.
In the first study of its kind in the state, students tested the labeling accuracy of shrimp.
During the summer and fall of 2019, the students bought North Carolina-caught labeled shrimp from 60 vendors from the coast to as far inland as Charlotte and Winston-Salem.
Shrimp was purchased from 18 vendors in all – eight in coastal counties and 10 inland counties.
By extracting DNA samples from the shrimp, students determined 34% of the shrimp that were advertised as being "local" were mislabeled.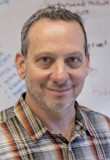 "About a third of it is species that doesn't even exist in the Atlantic," said UNC Professor John Bruno, who oversaw the studies.
Those were whiteleg shrimp, a species of shrimp native to the eastern Pacific that is imported and globally farmed, according to the study published in March.
Their findings debunk the oft-held notion that proximity to the coast matters when it comes to buying shrimp.
Coastal and inland vendors equally carried mislabeled shrimp, the study found.
The study also concluded that the frequency with which shrimp is mislabeled in North Carolina is on par with the national mislabeling rate – 35%.
The result: shrimp mislabeling "is a fairly common problem."
Another study, this one published in June, found that a majority of red snapper sold by North Carolina vendors was mislabeled.
Samples were collected from 19 sushi restaurants, 20 grocery stores and 13 seafood markets.
More than 90% of the samples were mislabeled.
Samples from all of the sushi restaurants and the seafood markets were mislabeled, according to the study. A little more than 70% of the samples collected from grocery stores were mislabeled.
Similar results have appeared in studies from states along the East Coast to California.
Bruno, a marine ecologist, said that more 300 scientific journals have been published documenting mislabeled seafood in the country. Countless media reports have extensively covered the problem.
"So, it's kind of surprising it's still going on," Bruno said. "It's well known, well documented."
The high stakes of mislabeling
According to the U.S. Department of Agriculture, more than 90% of seafood in the United States is imported.
A 2019 study by Oceana found that 21% of seafood in the United States is mislabeled.
Masking the origins of seafood disguises potential health risks to people. Much of what is imported is farmed.
"Furthermore, a lot of it is farmed by slave labor so there's also social justice issues," Bruno said.
Antibiotics, antifungals, pesticides and disinfectants are often used to control diseases in farmed fish, increasing the risk of contaminants and allergens to consumers.
Glenn Skinner, executive director of the North Carolina Fisheries Association, warns consumers to stay away from imported seafood "since you don't know what you're getting."
"To me whether it's local or not shouldn't determine whether they should buy seafood," he said. "I would try to get domestic, whether caught or farm raised, either way."
An analysis of government-collected seafood inspection data between 2000 and 2009 from Europe, Japan, Canada and the U.S. found that the Food and Drug Administration checks 2% of imports for contaminants, including drug residues, microbes and heavy metals.
The study from Johns Hopkins Center for a Livable Future found that shrimp exceeded drug residue limits the most.
Shrimp trawling overseas can also be environmentally destructive because of a lack of gear restrictions, which can result in high levels of bycatch.
False labeling also threatens already vulnerable species like red snapper.
Bruno refers to snapper as "cheetah of the ocean," carnivorous fish that live for years, even decades, making it unsustainable and thus easily fished out.
Other species of snapper and, in some cases, tilapia, which is usually farmed here in the U.S., are more often passed off as red snapper in restaurants.
"Just the preparation of certain fish makes them easy to substitute," Bruno said. "The public demands red snapper. Most of the public has never tried other fish. It's just what they're familiar with. You can't tell the difference between red snapper and other snapper."
Despite its stigma, tilapia is a highly sustainable fish, he said, adding "If it were up to me everybody would be eating tilapia."
Meeting the demand
A survey conducted by North Carolina Sea Grant earlier this decade found that more than 90% of North Carolinians prefer to eat local seafood over imported seafood, a clear indication of the demand for locally harvested product.
The problem, those within the industry say, is keeping up with the demand.
Restrictions on commercial fishermen, including catch limits, in North Carolina are part of the issue.
"There's no way we can supply the demand for these products," said Mark Hooper, president of NC Catch, a local seafood advocacy group. "Snapper is almost impossible to get, especially locally. The seasonality is just so short and it's extremely rare because it is so highly controlled. We would love the support of the consumer to buy our product and ideally there would be a premium for that."
Skinner concurred.
"We like competitive prices, but the truth is we can't supply the need any more in the U.S. with restrictions on the industry," he said. "I think price mark is a lot of it. As we've cut back on the amount of seafood that we're allowed to harvest, it's driving the price up out of the average person's price range."
"As we've cut back on the amount of seafood that we're allowed to harvest, it's driving the price up out of the average person's price range."

— Glenn Skinner, director, N.C. Fisheries Association
The price of mislabeled shrimp sampled in the UNC study was "significantly lower" than that of the shrimp labeled correctly, noting, "Interestingly, the average selling price of accurately labeled shrimp was more than $2 greater, suggesting that vendors knowingly or subconsciously placed lower values on mislabeled products."
That was the case for Styron, who admitted his company could not meet the demands of his customers for domestic blue crab.
He substituted foreign crabmeat and falsely labeled it at retail market value of at least $250,000, according to the justice department.
About a year before Styron pleaded guilty, another North Carolina seafood vendor admitted to committing similar fraud, falsely labeling nearly 180,000 pounds of crabmeat with a retail market value of more than $4 million.
As part of his August 2019 plea agreement, Phillip Carawan, former president, owner and CEO of Capt. Neill's Seafood in Columbia, admitted he directed his employees to repack foreign crabmeat into containers labeled "Product of USA."
The mislabeling occurred as early as 2012 and continued through June 2015, according to the justice department.
He was sentenced in January to one year in prison, followed by three years of supervised release and a $250,000 fine. His company was sentenced to five years' probation and a $500,000 fine.
A lot of the issue, Hooper said, is that the origin of so much seafood is left out of labeling.
"When a clam leaves my place, it has a tag on it that tells you exactly where it was harvested and the date," he said.
Shrimp, on the other hand, may be stamped "Product of USA," but people aren't taking the steps to identify whether it is North Carolina catch.
"I'm not real sure why we don't do that," he said. "I think it's important and we do that with other food items. You can't just put something out there and change the name on it. A lot of it comes down on the tracing aspect of it."
The N.C. Fisheries Association has been discussing pushing for legislation for change.
"Our board is obviously real concerned about mislabeling of seafood in the state," Skinner said. "I don't know if we'll draft legislation this year. I just can't really tell you what we're going to do at this point."
Board members were "real frustrated" with the vendors who are part of the NC Catch program that turned out to be carrying mislabeled seafood in their markets, he said.
"They wanted the names of the locations made public," Skinner said.
That wasn't what the studies at Carolina set out to do.
"It's really hard to know who is doing the mislabeling and who's at fault," Bruno said.
"It's really hard to know who is doing the mislabeling and who's at fault,"

— UNC Professor John Bruno
Vendors and restaurants can send seafood samples to commercial labs for labeling verification, but the price per sample is anywhere from $30 to $50 a sample, which can be cost prohibitive, he said.
He is heading a pilot program that kicked off last fall working with 10 local vendors, who contribute weekly samples for free DNA testing. Vendors that have accurately labeled seafood will receive the program's seal of approval.
"I think that's kind of like the verification, the certification that is needed," Bruno said. "We are definitely anticipating it statewide."
Your right to know
Both Florida and Louisiana have enacted state legislation banning the mislabeling of seafood.
North Carolina could follow suit, a step, proponents say, that would be in the right direction in a statewide crackdown on false labeling.
"But the problem is if a fish touches too many hands it's more likely to get mislabeled," said Ryan Speckman, cofounder of Locals Seafood in Raleigh. "I think industry would have to invest in traceability solution."
Catching and convicting more of the people mislabeling seafood would highlight the seriousness of false labeling, he said.
"The problem is even at a fish house in North Carolina. These fish houses, their bread and butter is going to be local product, but there are lulls in supply throughout the course of the year and sometimes these places are forced to buy outside the state," Speckman said.
Instead of trying to keep up with consumer demand, Locals has taken a different approach by introducing customers to fish such as sheepshead and black drum, which are local to North Carolina, educating them about the fish and how to prepare them.
Locals is now focusing on teaching customers about locally harvested catch that can be frozen to lengthen the seasons in which fish and shrimp are available.
"At the end of the day it's all about adding more value to that fish," he said. "When you increase the value of the fish you increase the amount of money that goes into the fishermen's pocket. Domestic seafood consumers, they're demanding salmon. Locals Seafood isn't going to sell it. We don't catch that in North Carolina waters. It's taken time. We're a decade in. I think people have opened their eyes to a bunch of species they wouldn't have otherwise bought. Locals Seafood, yes, people inherently trust us because we're as transparent as we possibly can be about the process. We tell them where the fish was caught and what port and try to educate them on what those fish are similar to. We're just trying to be flexible and get our customer base to be flexible."
He attributes the success of his business to his customers because they want their seafood fresh and they want local.
Perhaps if more seafood consumers demanded the same then mislabeling would be less prevalent.
"The customer dictates everything," Speckman said. "It's a function of supply and demand. It's a function of businesses trying to stay alive. I don't think it's all malicious. If you're a customer and you don't ask where it's coming from then why would they care?"
"You just have to have the conversation and it is your right as the consumer to ask where it's from," Hooper said.
Cliff Collins has owned and operated Cliff's Meat Market in Carrboro for 45 years. He will not buy seafood that is not labeled.
He is one of the vendors whose seafood was sampled in the Carolina study. His product was found to be labeled correctly.
"I need to know the truth so I know what to tell my customers when they're asking questions," Collins said. "If you don't tell the truth it'll come back to bite you."