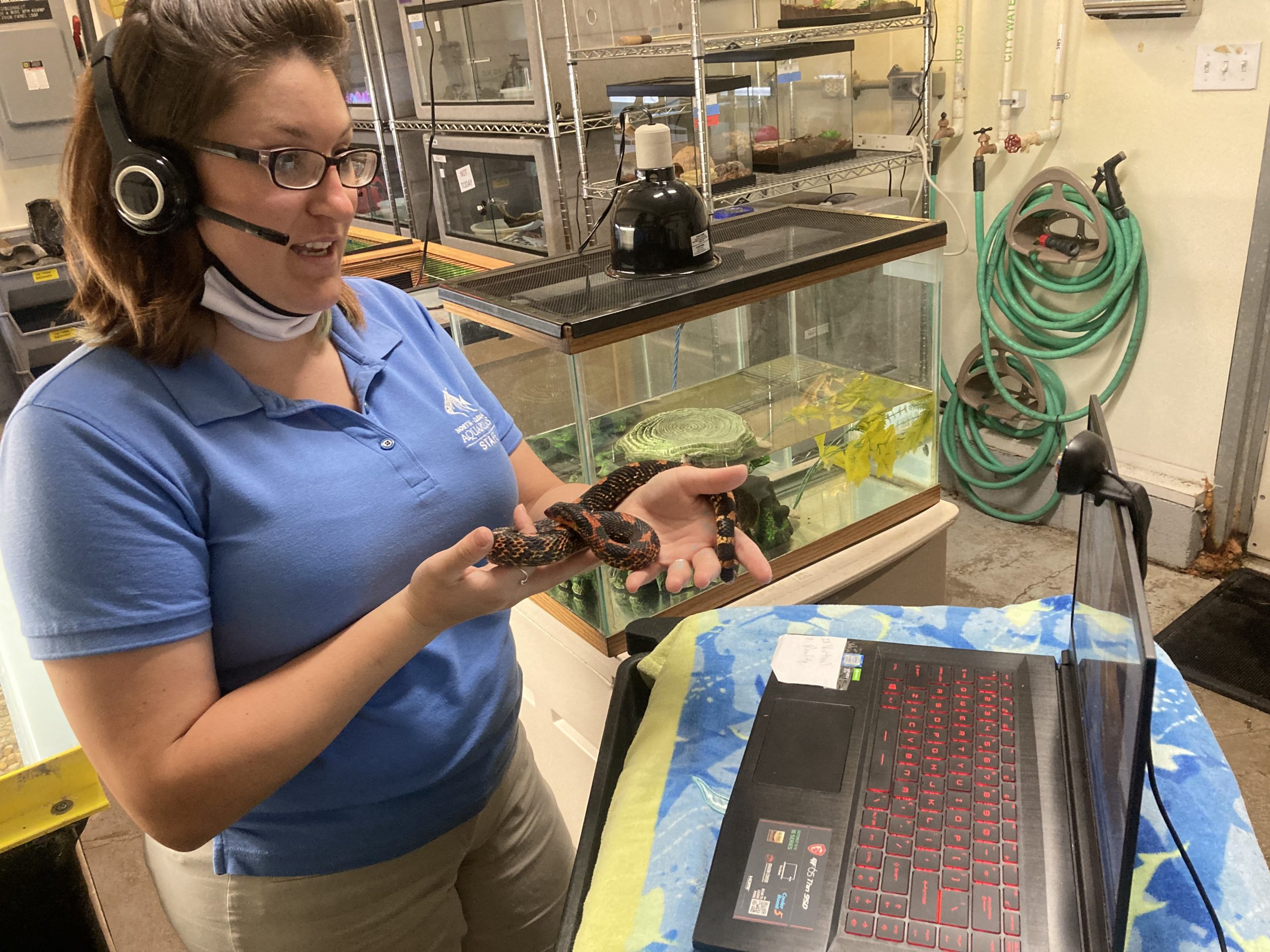 The North Carolina Aquarium on Roanoke Island and Jennette's Pier announced Monday that they are joining the North Carolina Aquariums in Fort Fisher and Pine Knoll Shores in offering virtual programs and opportunities for the public to connect with nature and learning and stay engaged with animals and staff.
The three North Carolina Aquariums in Fort Fisher, Pine Knoll Shores and Roanoke Island and Jennette's Pier in Nags Head all closed to the public in March to help reduce the spread of COVID-19. Jennette's Pier opened in June with precautionary measures in place, but the aquariums remain closed in accordance with the state's Safer at Home Phase 2. However, all four facilities are offering new ways to explore and experience the world of the ocean.
Guests now have the opportunity to take virtual behind-the-scene tours at each aquarium to see the continued work by caretakers, as well as virtual animal encounters and cameos. At the aquarium on Roanoke Island, for instance, participants can get an up-close virtual view behind-the-scenes at several animal habitats.
"These new virtual programs allow us to continue sharing the fascinating world of the aquarium even when we don't have guests in the building," said Dia Hitt, education curator at the North Carolina Aquarium on Roanoke Island. "We are excited to have the ability to connect with families that we might not normally see here. It's really about adapting and making use of the best opportunities at hand."
Jennette's Pier, which is open to the public for fishing, is also offering virtual opportunities. Regardless of where someone lives, they can receive an activity kit used for exploring wind power and renewable energy, plankton investigations and much more.
"The activity kit gives a hands-on experience while engaging with our staff," said Christin Brown, education curator for Jennette's Pier. "Even though we are far apart we are connected through this immersive virtual field trip."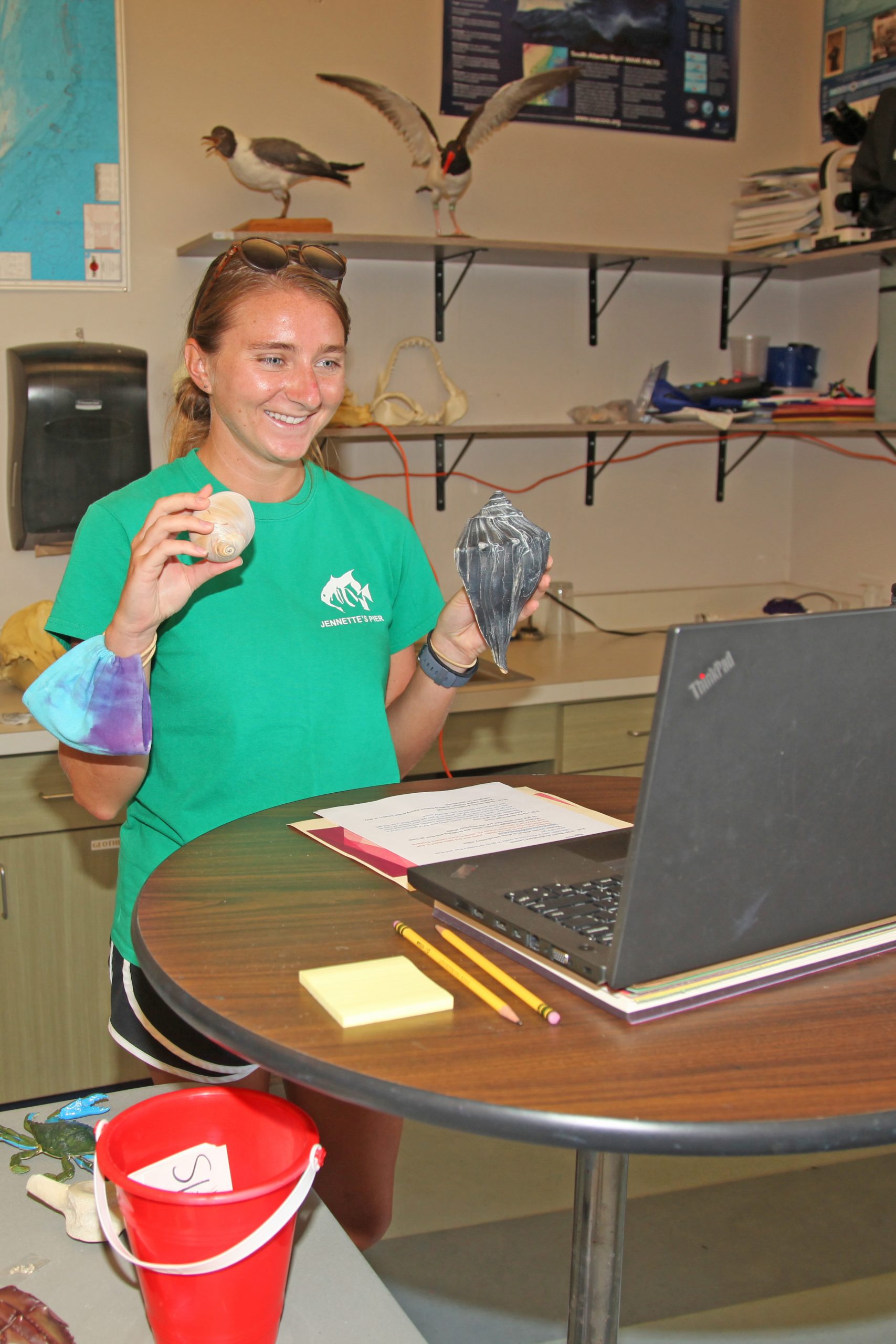 In addition to virtual experiences, the aquariums are together offering outdoor adventures for online registered guests. The outdoor tours allow individuals the opportunity to get outside and explore nature on guided kayak and paddleboard trips while practicing safe distancing.
"Whether it is kayaking, fishing or stand-up paddle boarding, these are fun outings for visitors and residents who want to enjoy some adventure on the water in a safe, socially distanced environment," Hitt said.
Throughout the closures, the aquarium team has continued to provide excellent care for thousands of animals daily. Expert staff have ensured the animals receive all they need for their health and well-being. Animal caretakers feed, clean habitats, conduct health checks, monitor water quality, and offer enrichment with no interruption for holidays, weekends or closures.
"In these times where everyone's lives have shifted and the aquarium has remained closed for public health, virtual engagement has offered us an opportunity to stay connected," said Windy Arey-kent, North Carolina Aquarium at Pine Knoll Shores education curator. "We've been able to shift our focus from in-person to online and this has allowed us to connect with an entirely new audience that we would never see in person."
Pine Knoll Shores staff have also created a unique opportunity that lets participants burn off energy and use their body to move like an animal in a Whale of a Workout. During this 30-minute exercise class learn about how animals use their body to move, capture prey, avoid a predator, or defend themselves. Break a sweat by mimicking their actions and discover what it takes to move like an ocean dweller, land-lover, or feathered friend.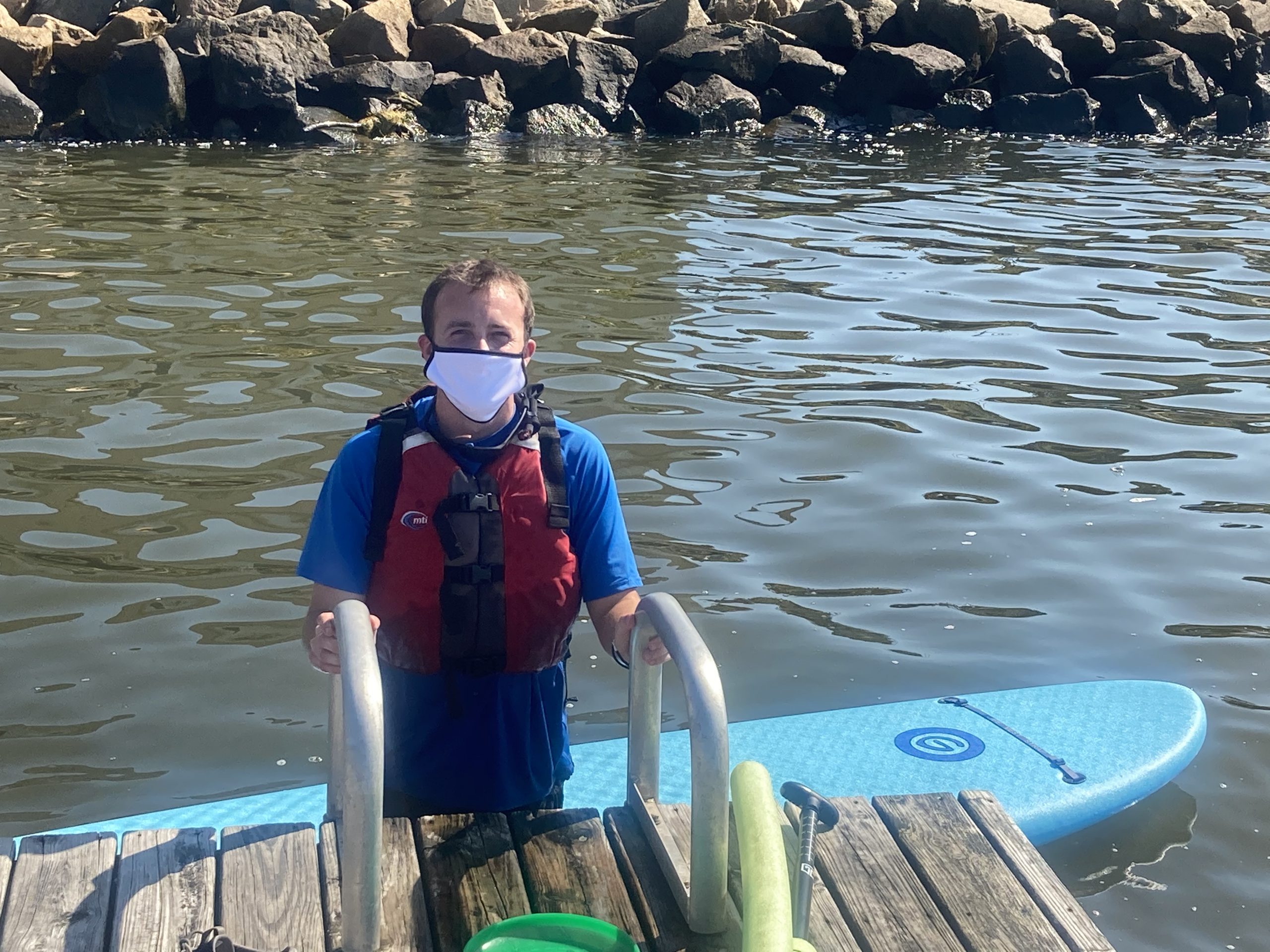 One of the virtual opportunities hosted by the Aquarium at Fort Fisher focuses on the extensive conservation work of the aquariums. "Virtual Behind the Scenes: Saving Species," shares how the aquarium helps save animals locally and globally, including sand tiger shark research, raising and releasing endangered Carolina gopher frogs, growing corals, and more.
"All of these virtual programs demonstrate the aquariums' continued commitment to education, but also focus on the ongoing care and dedication of staff to our animal residents and species in the wild, even amidst our public closure," said Andy Gould, education curator at the North Carolina Aquarium at Fort Fisher. "Our teams have been hard at work moving our mission forward even while our doors have been closed to guests."
Learn more