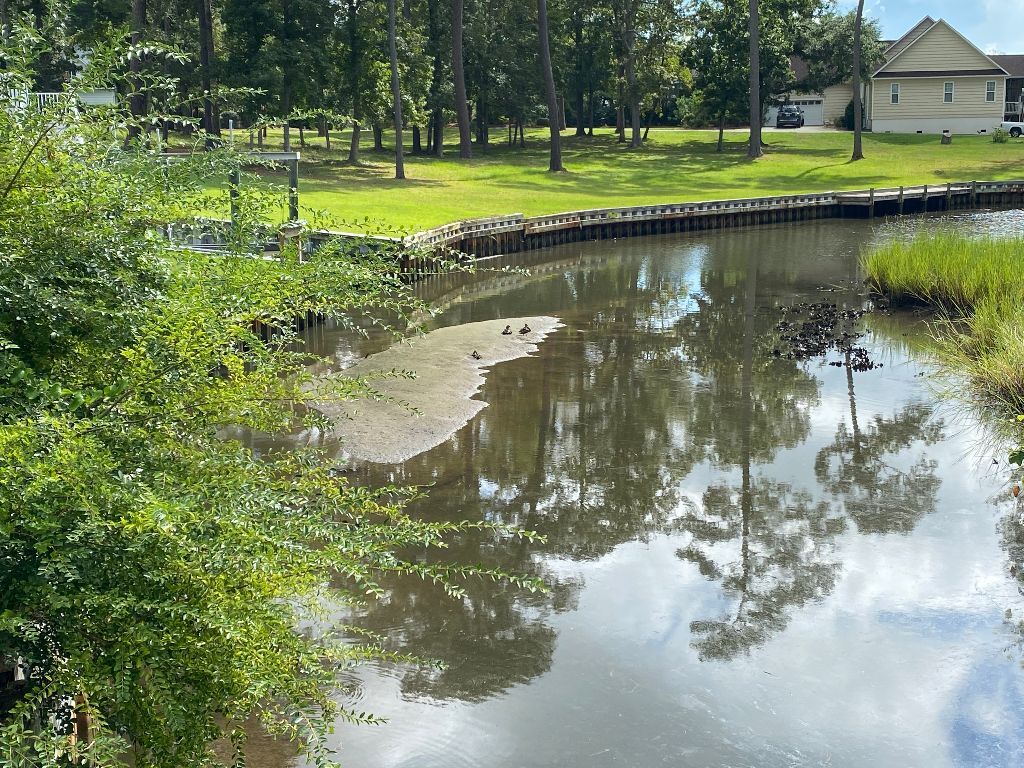 Reprinted from Carteret County News-Times
Cape Carteret Commissioners voted 4-1 last week to authorize Manager Zach Steffey to establish a process to address potential local financial participation in a county plan to dredge creeks and canals in town.
Carteret County is planning to dredge the Old Ferry Channel in Bogue Sound between Cape Carteret and Emerald Isle and is also looking at dredging Deer Creek, which connects to the channel and provides boating access to five different neighborhoods in town.
Greg Rudolph, manager of the County Shore Protection Office, discussed the projects with commissioners during the Aug. 10 meeting held on the GoToMeeting platform.
Commissioner Mike King voted in the minority, in part because while he favors dredging the ferry channel, he believes much of Deer Creek is in relatively good shape and some property owners already pay for periodic, private dredging. Starting a process that includes town financial participation, he said, would "open a can of worms" that could lead to more demands on the town.
Commissioner Don Miller disagreed.
"I don't think if we do this one we have to do every other one," he said.
Rudolph told the board the county is attempting to get necessary state permits to dredge waterways throughout Cape Carteret, but the initial focus will be Old Ferry Channel, then its connection to Deer Creek and Deer Creek Main South.
However, Steffey told the board, "There is discussion about adding the Deer Creek Main West to the proposed project scope.
"This may or may not require a financial contribution from the town to make dredging this section feasible," he added. "If the town takes action to organize property owners and collect funds necessary to dredge this segment, then the town may want to consider establishing a process for how each body of water in Cape Carteret is evaluated and prioritized."
Finally, Steffey said, the town might want to establish a minimum participation percentage rate to ensure there is adequate financial support for a project.
Commissioners have already expressed support for dredging the ferry channel, which, before the B. Cameron Langston Bridge was built, was home to ferries that provided a way for people to get from the western Carteret mainland to Emerald Isle. It's now used by recreational boaters, who say navigation is tricky.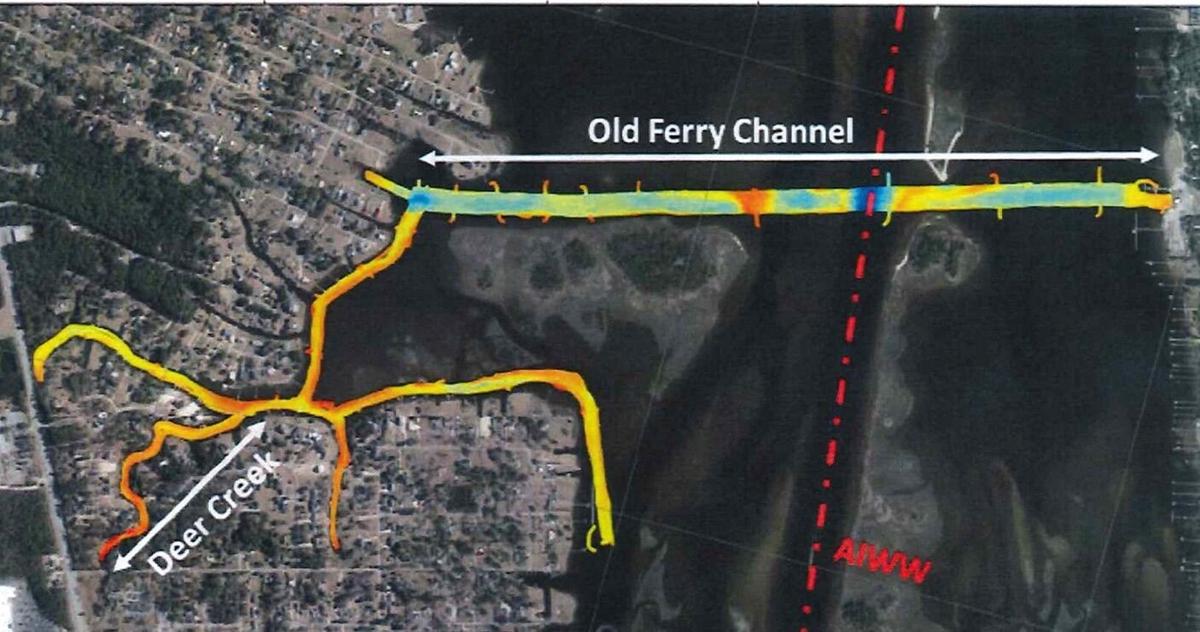 The board is also very interested in getting Deer Creek dredged, in part because of a siltation problem that increased when a stormwater management project constructed by the North Carolina Coastal Federation in 2016 failed during and after Hurricane Florence's torrential rains in September 2018. The flooding rains eroded a berm that separated two stretches of engineered wetlands, one at Cape Carteret Baptist Church and the other at the adjacent Cape Carteret Presbyterian Church on Highway 24.
The federation, an environmental group based in the Ocean community, said the wetlands still serve their primary function of filtering pollutants that flow in from stormwater runoff from adjacent Highway 24, but has acknowledged the problem.
Although the federation has been working with the North Carolina Department of Transportation to fix the berm, the effort hasn't started and siltation has increased dramatically in the segment of Deer Creek east of Yaupon Drive, according to town officials.
It's gotten to the point where there's a sandbar, which, particularly at low tide, makes navigation difficult if not impossible for all but the smallest boats. Water is sometimes virtually stagnant, town officials continued.
Commissioner Don Miller during the meeting called it a serious environmental issue.
"Something needs to be done," he said, "and this (county project) is a unique opportunity."
The county has already spent about $180,000, with two-thirds of that from a state grant, on engineering and planning for the Old Ferry Channel/Deer Creek project.
Rudolph said dredging Old Ferry Channel and Deer Creek adequately under the county's latest plan could cost close to $1 million, with one third of that paid by the state, one third by the county and one third from "local participation."
The county, he said, "is committed to the project" in one form or another.
"We went big on it (the effort to get the permits)," Rudolph said, but can narrow it to whatever everyone involved thinks is most needed and affordable.