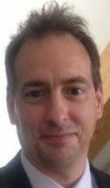 Updated 1:45 p.m. Friday:
Duck Town Council accepted the resignation of Christopher Layton from the town manager position, town officials announced Friday following a special meeting.
Layton was charged July 15 with two misdemeanor counts of assault on a female and put on administrative leave.
Community Development Director Joseph Heard, who had been serving as acting town manager since July 16, was named the interim town manager and finance director.
The council held a nearly two-hour closed session before the 4-1 vote to "accept the resignation of Town Manager Chris Layton, effective immediately," the Outer Banks Voice reports. Council Member Rob Mooney cast the dissenting vote.
Original post:
Town manager of Duck, Christopher Layton, was charged July 15 with two misdemeanor counts of assault on female.
The victim is also a town employee and the spouse of an employee of the North Carolina Coastal Federation, which publishes Coastal Review Online.
Two officers entered Layton's office the afternoon of July 15 and took him into custody without incident, according to the police report. He was then transported to the Dare County Detention Center and appeared before Magistrate M.P. Duprey on two counts of assault on a female.
Layton was released on a $5,000 unsecured bond. Trial date is Aug. 21, per the report.
Layton is on administrative leave from his position as town manager, said Christian Legner, the town's public information director.
Both the Outer Banks Voice and The Coastland Times reported the arrest Wednesday.