OCEAN — The North Carolina Coastal Federation is honoring three graduating high school seniors with the 2020 Coastal Stewardship Award.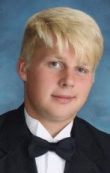 Henry Ferrell of Wilmington, Ella Harlacher of Swansboro and Dylan Gray of Hatteras have been selected to receive the annual award for their accomplishments and activities that make them great coastal stewards.
The federation launched the Coastal Stewardship Award program in 2019 with one award and expanded the program this year to include three awards coastwide of $1,000 each. This year's award program was supported by Coastal Stormwater Services Inc., Emerald Isle Realty, Cyndy Holda and Judy Lotas.
"During a time of so much upheaval, and while our students are not able to be in school or participate in group activities, we're so happy to share some good news and honor these students who have really gone the extra mile for the coastal environment," said Sarah King, development director with the federation. "Their dedication and enthusiasm is so inspiring."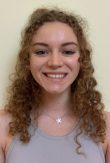 High school seniors from North Carolina's 20 coastal counties were invited to apply for the award and winners were chosen by the federation's award committee.
Ferrell graduated in May from E.A. Laney High School. Throughout his education, he took on a wide range of volunteer and extracurricular activities, including beach cleanups and tutoring through the STEM, or Science, Technology, Engineering and Math, program. Ferrell expressed an interest in sea turtles and in working to reduce plastic pollution in our ocean in the future.
"I've always been curious about climate change and plastic pollution in our oceans," Ferrell said. "These issues have directly impacted my community and I am committed to improving the long term health of our oceans and waterways."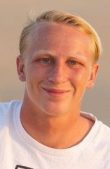 Harlacher graduated in May from Croatan High School in Carteret County. Harlacher was a member of the Bogue Banks chapter of the Surfrider Foundation, and started a biweekly meeting to clean up trash on her school campus. She also advocated to eliminate the use of styrofoam trays in the cafeteria and replace them with reusable trays. Harlacher impressed the judges with her connections between the environment and the economy.
"Since I grew up in a small beach town, I recognize the dependency my family and other residents have on the environment to support their businesses and lifestyles, " Harlacher said. "The environment is affected by pollution, from both man and natural disasters, and the damage is enough to put a financial strain on the locals for years after."
Dylan Gray graduated in May from Cape Hatteras Secondary School. Gray is interested in a career as a wildlife biologist studying migratory birds, and volunteered with the U.S. Fish and Wildlife Service at Pea Island, Alligator River, and Lake Mattamuskeet National Wildlife Refuges assisting with a variety of wildlife studies. Gray demonstrated an impressive knowledge of coastal habitats as an accomplished hunter and waterman.
"Hunting waterfowl in the sound, marshes, and woods has given me many opportunities to experience nature first hand," Gray said. "I believe being immersed in these environments… has developed my love for the coastal ecosystems. I hope that future generations will have the same opportunities. I feel compelled to protect the environment for them."