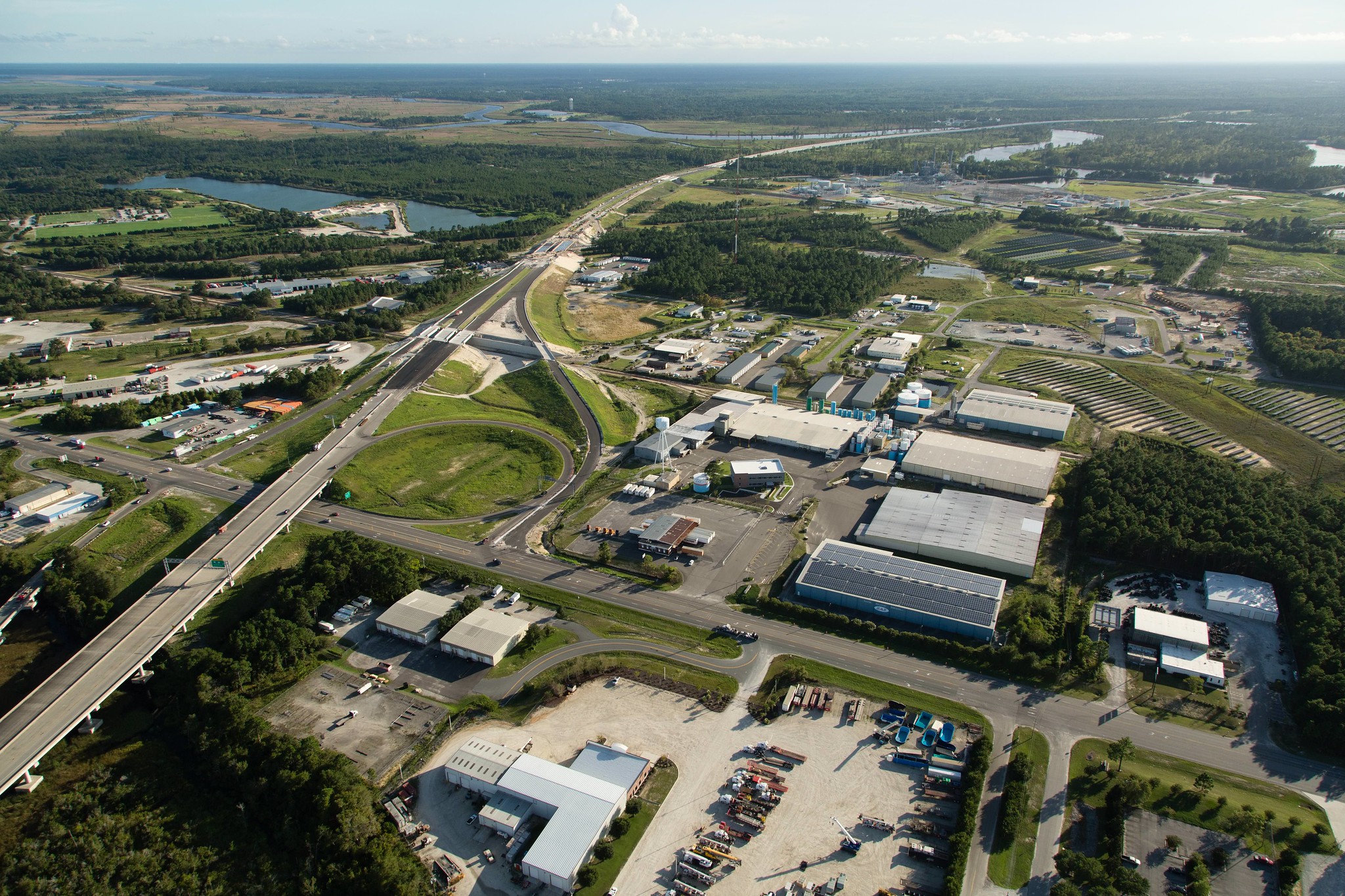 New Hanover's planning department is working on the county's first unified development ordinance, called a UDO, but progress has been slowed by the COVID-19 epidemic.
As the county moves forward with finalizing its UDO, environmental groups are encouraging the public to get involved.
Rebekah Roth​, New Hanover County's senior planner, presented June 4 an update on the progress of the last of three phases to finalize the UDO, which is a comprehensive development plan for the county.
The first phase addressed zoning code amendments, the second phase to consolidate five existing development codes into the one unified format wrapped up in February, and the third phase that is underway is to address targeted amendments such as heights, setbacks, tree retention, landscaping, buffers and new districts.
She said in an email Monday that no dates have been finalized for future meetings.
"We are anticipating that we'll be able to release drafts of the first round of amendments in July, and depending on the comments/feedback we receive, may be able to schedule an August Planning Board public hearing," she said. "We are also anticipating discussing the concepts for the second round of amendments with the Planning Board in August, but that depends on when we get fleshed-out concepts from Clarion," which is a national land-use consulting firm with an office in Chapel Hill.
Previously, Roth had explained in a phone interview that a UDO is a way of organizing a community's development regulations so they're all in one book.
"It helps it make it easier to find the information that you need to find and it helps that when you make amendments in the future, that there aren't unanticipated conflicts or inconsistencies. It's just a way to more easily understand and communicate the development rules that you have."
While this is the first unified development ordinance format for New Hanover County, "the first true development regulations for the county were our zoning and subdivision ordinances that were adopted in 1969," Roth said.
She explained that the main reason for developing the UDO was the adoption in 2016 of the county's first comprehensive plan, Plan NHC. The plan was designed to be the county's official guide for decisions for the next 25 years of economic development and land use outside of city limits, according to the county.
Previously the county had only followed Coastal Area Management Act plans but "there was a desire to grow in a way that was potentially smarter, taking into account infrastructure, what we wanted in terms of our future development patterns in addition to just potential development constraints, which had been the primary focus of a lot of our CAMA plans," she said.
After adopting the 2016 comprehensive plan, Roth said the county recognized it needed a more organized format for development codes.
"We know that (development codes) have not been comprehensively updated in several decades, and we know that the regulations that we currently have don't really support the type of growth our comprehensive plan says that we want to have," she said. Adding that in order to implement the comprehensive plan, the county needed to move ahead with the UDO project to reorganize, update and implement the new tools in the development plan.
She said the county learned early on that trying to reorganize and update codes while discussing how to change regulations would be really difficult, which is why the development of the UDO was broken down into three phases.
Roth said they've described the first two phases of the project as similar to the cleanup of a garage. You see what you have, what needs to be updated or fixed, and what needs to be added. Plus, broken items were removed such as references to the building inspector role, which administered zoning regulations back in the 1970s, a task now handled by a zoning compliance official.
Roth said that during the first phase, new zoning tools were added to the code that allowed some of the different residential densities outlined in the comprehensive plan and some new commercial districts that might be more appropriate for infill development. Infill is property that has been developed on at least three sides, or by 75% along its property line. Public hearings were held in the spring and early summer of 2019.
"The second phase was completed in early February of this year and that was the reorganizing of our separate development regulations into that one unified document," she said. "So now we have some new tools and we have that UDO format."
The zoning ordinance, subdivision ordinance, mobile home and travel trailer park ordinance, airport height restriction ordinance and flood damage prevention ordinance were consolidated for the unified document.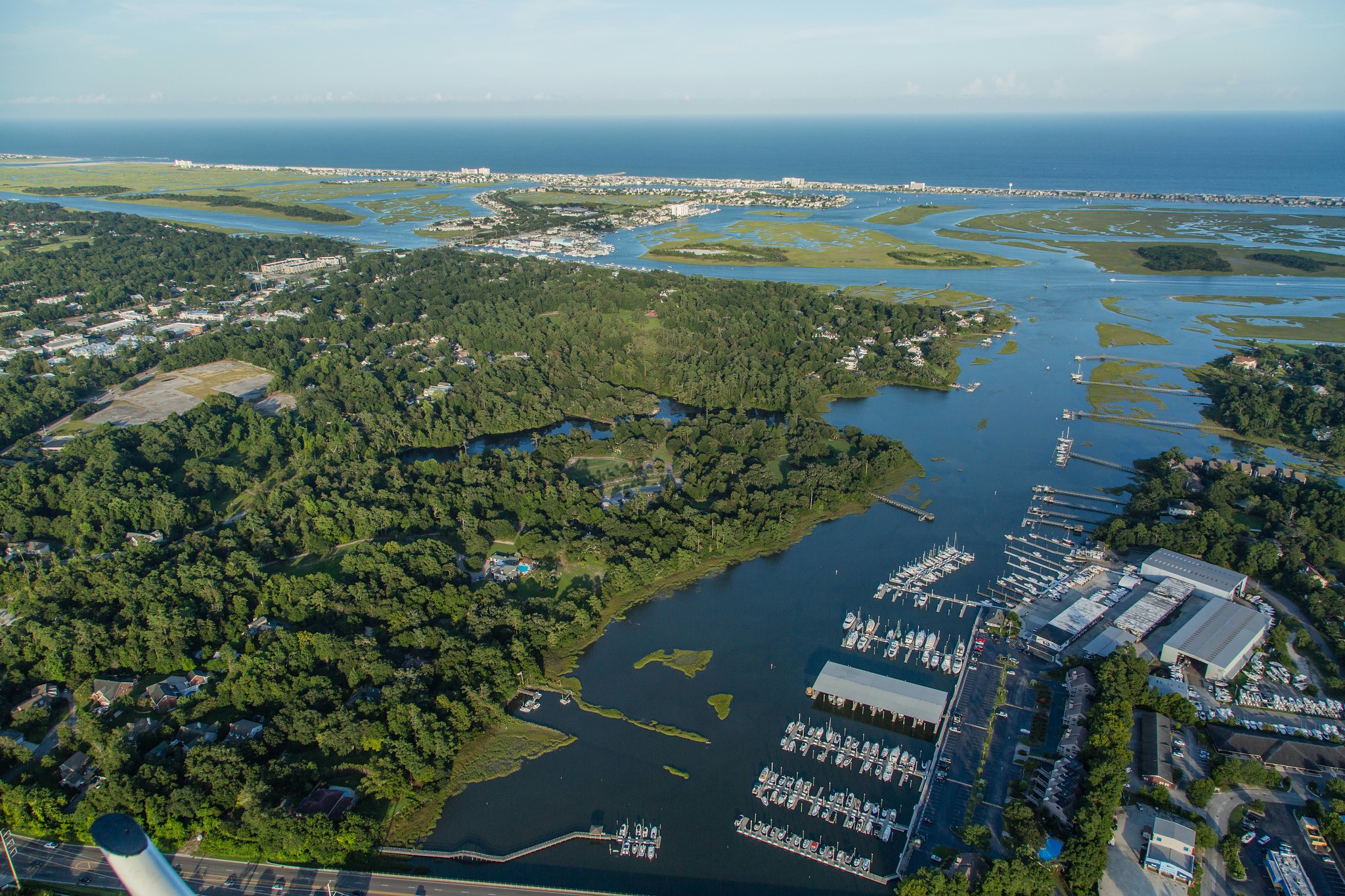 She said the new zoning tools do mess up the analogy of cleaning the garage out a little, though.
"We basically knew that we were missing some pretty important tools, so we went ahead and adapted tools the city of Wilmington was already using, so that our reorganizing, which took quite a while, didn't hold up the possibility of getting some of the comprehensive plan implementation underway," she said.
The third phase is the series of targeted amendments to address community concerns such as new development close to existing homes and the protection of trees, as well as to continue modernizing the code like adding new uses and private street design options, according to the county.
"The third phase, the one that people are most interested in, are our targeted code updates," she said. This final phase is primarily focused on making sure development regulations are aligned with the comprehensive plan, PlanNHC, and there will be fixing things that were broken or don't work the way they were intended.
"We tried to make sure that the scope of the reorganization was pretty narrow so that we didn't mix reformatting and reorganizing with conversations about new policy direction, and there were a few topics, such as updating sign standards given recent court decisions, that would require more focused conversation," Roth added.
At the June 4 update she told the planning board that "we have been trying to balance moving forward with the project over the past few months, with recognizing that with the COVID-19 situation, we haven't been able to have the types of conversations that we might have had otherwise. So what we've been doing is we've been working with Clarion to develop a proposed rollout plan and some initial suggestions for that first round of amendment concepts."
The first round of anticipated targeted amendments, according to the county, includes the following five concepts: establishing clear compatibility standards for new development near single-family homes and existing neighborhoods; modifications to modernize and simplify height and setback standards; increase flexibility and revise existing standards to encourage suitable planned developments throughout the unincorporated county; clarify exterior site lighting standards; and self-storage standards.
At the conclusion of her presentation, Roth told the board that, taking into account the direction and feedback received during the meeting, "The next stage in this process is that we're just going to be working on refining these ideas and drafting an amendment that we can present to you at a future date."
There will be opportunities for the draft UDO to be in front of the public to provide feedback, Roth said in an interview. The intention is, once the final proposal is in place, the county will make the plan available for the public to see, to comment on and for the planning board to approve.
Roth said that the plan is to approach the three rounds of the third phase in a similar way to the previous two phases.
There will be a conceptual presentation of the amendments being considered at a planning board meeting to give the opportunity for members and stakeholders to provide feedback, which Roth said will inform what is actually drafted.
"When something is drafted, we're going to spend some time introducing that to the public, making sure that any identified stakeholders have the opportunity to provide feedback on it as we work through the drafting process," she said.
Roth said that the plan is to go through that process for each round of amendments, some of which will be of more interest to some than others.
"So if there's a particular topic that you're most interested in, you might want to monitor some of the other conversations," she said.
Once a draft is ready, it will be released for public comment before the planning board hearing, when stakeholders can speak on the proposed amendment.
There will be at least one public hearing and possibly additional meetings before it goes to county commissioners, "who are the only ones who have the authority to really adopt it."
As the second phase came to a close and the third phase began in mid-March, the North Carolina Coastal Federation emailed its members here to encourage their involvement. The email suggested reaching out to planning board members and commissioners to ask for countywide ordinances "that promote environmentally sustainable economic development, recruitment and business practices that will maintain our public health and quality of life."

Kerri Allen, the Coastal Federation's coastal advocate based in Wrightsville Beach, told Coastal Review Online that the federation partnered with Cape Fear Economic Development Council, Cape Fear River Watch, Cape Fear Sierra Club and the Alliance for Cape Fear Trees in the effort.
"The rigorous and intensive review process we are advocating for pertains to the heaviest of heavy-polluting industries," Allen said. "We are not anti-development nor anti-industry, but instead advocate for responsible development and a transparent and inclusive review process for what is — and what is not — appropriate for our community."
The federation suggested that the UDO updates require a community information meeting before any light industry, heavy industry or airport industry application is submitted; have the applicant provide a "review of external effects," a report describing potential external effects from the proposed project on air and water quality, wetlands, surface waters and discharges, endangered species, stormwater runoff, and private and public water supplies; and have a heavy-manufacturing industry expert perform an independent analysis to determine which industries are appropriate and should be listed in the UDO as light industry, heavy industry and airport industry zoning districts.
From 2015-2017, the federation spearheaded a project led by a zoning consultant to develop recommended changes to the industrial use/heavy manufacturing zoning ordinance. Stakeholders, county planning department staff, New Hanover County elected officials, Wilmington, and the public worked on the changes.
The planning board and county commissioners in March 2017 adopted changes to the industrial zoning ordinance that Allen said do not reflect the recommendations, and many of the changes ease requirements for potential heavy-polluting industries.
Allen explained that since then, the news broke about GenX and other PFAS found in the region's drinking water supply. "Without full public involvement and without requirements to disclose heavy-manufacturing effects on land, air and water quality, wetlands and shared natural resources and economic drivers, the next Chemours is poised to threaten our community," she said.
Erin Carey, director of Coastal Programs for the North Carolina Sierra Club, told Coastal Review Online that the organization agrees that mandatory citizen information meetings must be included in the UDO.
"Transparency in the process is essential to protecting human health and the environment. These meetings are not meant to block industry or jobs from coming into the community, but to allow for a productive dialogue between the company and the community of which it wants to become a part," she said. "Residents deserve to have a say in what happens in their neighborhoods. The elimination of citizen information meetings hobbles the spirit of the UDO."
Retired physician Dr. Robert Parr said that most of the industrial areas affected by the UDO are in the northern, more rural and less-developed areas of the county.
"These areas are generally less affluent and may have less power to comment on unwise industrial development in their neighborhoods," Parr said. "The citizen information meeting is the only mechanism for all citizens independent of social and financial status to have an open dialogue with industrial applicants. The citizen information meeting is the only area where anyone is open to participate."
Connie Parker, chair for the Alliance for Cape Fear Trees, told Coastal Review Online in an email that many community members are concerned for the loss of trees "caused by what appears to be clear-cutting and unrestrained development in the County, as well as in the City."
She said that much of the clear-cutting is allowed by old development regulations: clearing land and grading it to allow for retention ponds and other stormwater controls that are now required.
Roth said the planning staff welcomes input as planning progresses on the UDO. There will be several opportunities to provide feedback on drafts, or concepts that are released to the public, she added.
Roth said that she receives general input, comments directly applicable to the development code project and information on specific ordinance language, all of which is "information that we still can use as we develop our plans moving forward."
It's helpful for those giving feedback on specific language to explain why they feel like that particular ordinance language is important because, if the their recommended language is not included, "we might be able to still address their concern in another way," she said. "But whatever type of input that people want to provide, we can often find a way of using it to form this project, or our long-range plans in general."
New Hanover County Senior Planner Rebekah Roth gives an update on the Unified Development Ordinance during the June 4 Planning Board meeting.
Learn more