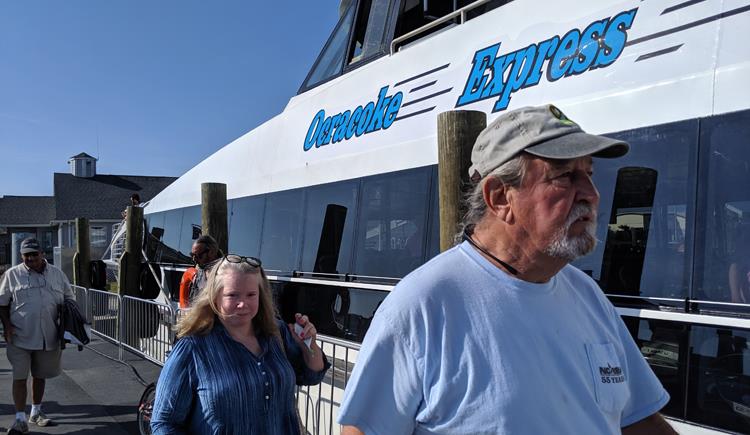 This story was updated June 25.
RALEIGH — Legislation  to restart passenger ferry service for the Hatteras-Ocracoke crossing has cleared the North Carolina General Assembly and been presented for Gov. Roy Cooper's signature.
On Wednesday, June 24, the Senate passed in a 44-0 vote Senate Bill 750, which the House approved last week.
The measure started as a supplemental funding bill introduced in May by Sen. Bob Steinburg, R-Chowan, that included money for a new chiller plant and HVAC system for buildings at Elizabeth City State University.
Earlier this month the state Senate added a provision to the bill directing the North Carolina Department of Transportation to restart the passenger ferry run through Sept. 10. The bill directs NCDOT to set aside $1,146,179 of contingency funds appropriated last year for the lease.
The route is to be started once the route for the ferry has been verified.
Before passing the bill, the House modified a portion of the Senate's language on funding and the legislation will go back to the Senate for a concurrence vote on the changes.
"We are following the legislation and will be ready to implement it if it becomes law," NCDOT Assistant Director of Communications Jamie Kritzer said Friday.