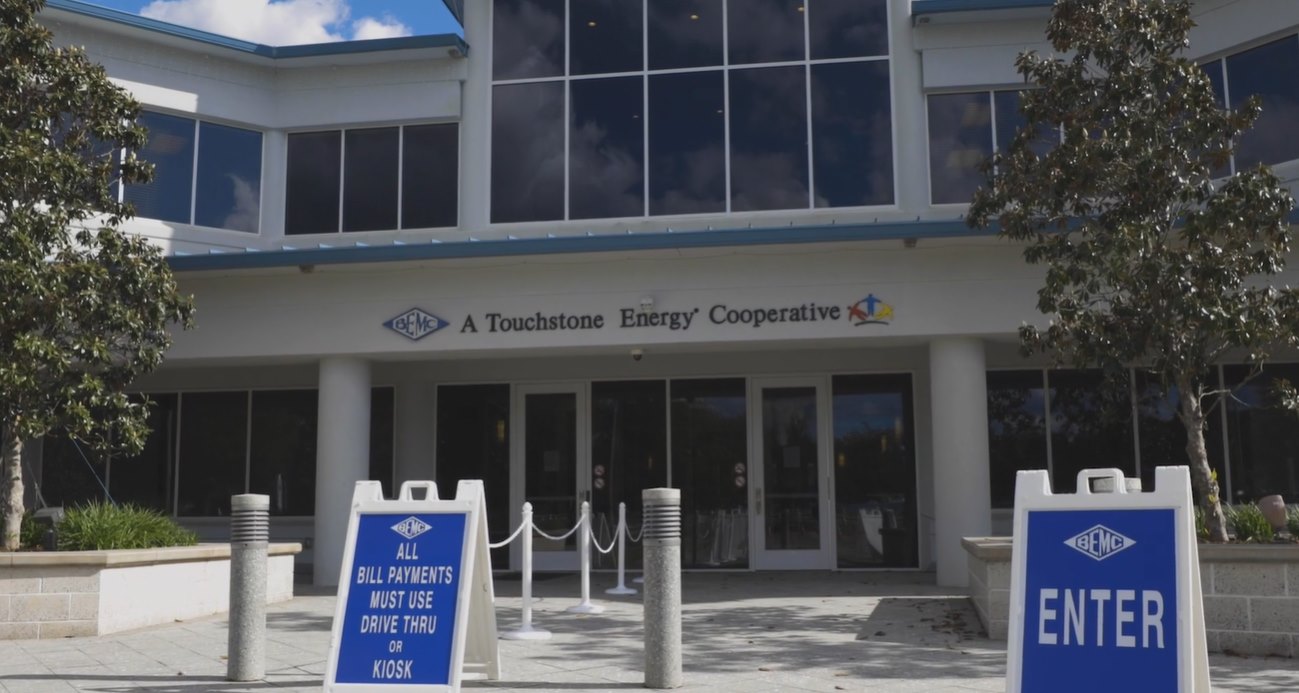 Over the last few months, families have been staying home to help reduce the spread of COVID-19 at great cost, especially financially, and measures have been put in place both by the governor and electric cooperatives along the coast for families to keep the lights on.
During this slowdown, researchers, who acknowledge that the pandemic has caused untold hardships for families, noted that during the time the stay-at-home order has been in effect, air quality had improved due to the drop in energy demand. They say water quality could improve similarly.
Gov. Roy Cooper put in place the 30-day, stay-at-home order that went into effect March 30 to help prevent the spread of COVID-19 in North Carolina.  The order was extended to May 8, when Cooper began the first, two-week phase of a three-phase plan to reopen the state.
Cooper also issued an executive order to help families with their electric bill.
"Our region has been substantially impacted by COVID-19, BEMC is listening to all of our members and catering programs and plans to the needs of our members," Corey Thurlow, chief operations officer for Brunswick Electric Membership Corp., told Coastal Review Online. He added that Brunswick Electric, which has 76,000 members, made the decision March 15 to suspend disconnects and waive late fees and penalties on all past due accounts in an effort to help members.
Cooper issued an executive order that expires May 31 requiring all utilities to suspend disconnects and waive late fees and penalties. Utility customers are to be given at least six months to repay any amounts owed during the period under the executive order. Utilities regularly report data to the North Carolina Utilities Commission on the number and type of accounts that are past due and the related past-due amounts, Thurlow explained.
"Currently about 6% of our accounts have past due balances with the average past due balance being around $155. We project that at the end of May when executive order is lifted approximately 7% of our accounts will have past due balances, with the average being $195. With a six-month repayment arrangement, the average amount would be $33 per month," he said. "After the executive order is lifted, we will be working with our members to establish repayment arrangements that are fair to both them and the cooperative membership as a whole."
Regarding usage, Thurlow said that after adjusting for weather fluctuations, there haven't been large spikes in usage.
"We did see a typical morning peak move closer to the middle of the day, due to people staying in their residences," he said. "Small business sales have been impacted, with consumption moving slightly over to residential. Considering weather, the overall sales have been pretty flat."
Lisa Galizia, communications director with Carteret-Craven Electric Cooperative, said that with children home from school, people working from home, or even out of work, there have been increases in residential energy use. "But fortunately, we have had mild weather, which means most people are not needing heating or cooling, one of the biggest contributors to home energy use," she said.
The cooperative serves about 42,000 accounts in Carteret County, Havelock and a small portion of Jones and Onslow counties. These are mostly small homes with one or two residents, to more modest homes with families, and second homes, like many in Emerald Isle and elsewhere along Bogue Banks.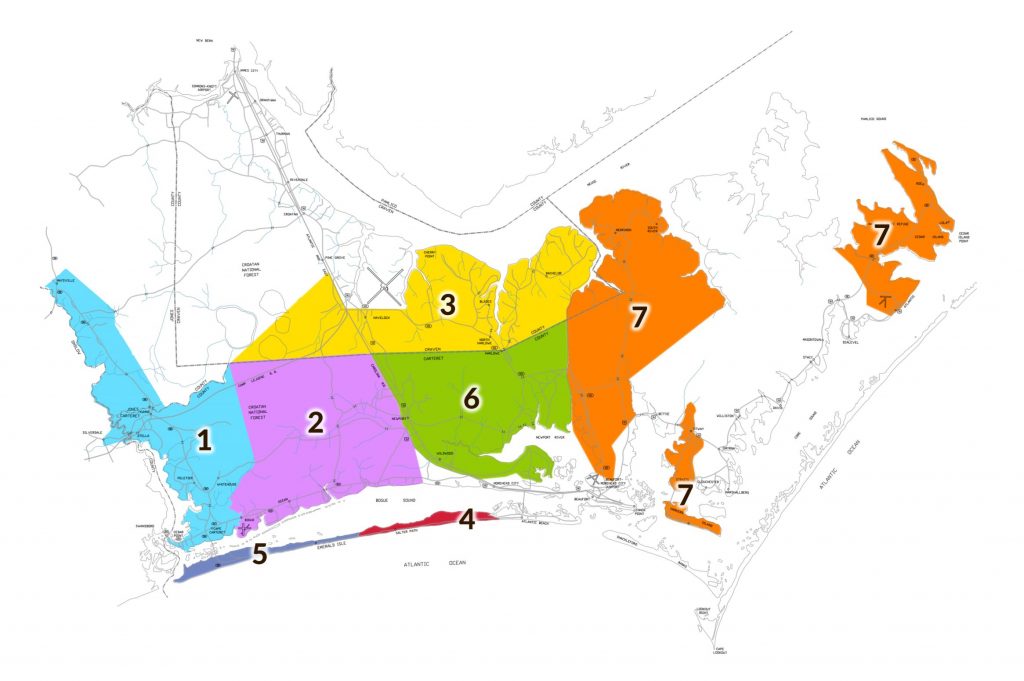 "We do see, in general, that household energy use is spread out across the day more like weekends, rather than having peaks in the morning before work and school and evening after school and work," she said.
"We are encouraging people to avoid high-energy use appliances when they can. Grill outdoors instead of using the stove or oven. Wash clothes in cold water, and hang them out to dry. Avoid long, hot showers," she said. "Nonetheless, we have recognized that the COVID-19 outbreak has been a financial hardship for many of our co-op members. Since mid-March, we have suspended all disconnects and waived late fees. We will continue to work with those who are having difficulties paying once the governor's 'stay home' order is lifted and we resume normal business operations."
She added that since the co-op members are the "owners," they have equity in the business. "When our finances allow, we return part of that investment to them in the form of capital credits. This year, CCEC's directors voted to return a portion of capital credits early. Members are getting a credit on May bills that should help those who are seeing higher energy use," she said.
Cape Hatteras Electric Cooperative is also taking steps to help its customers.
"For members experiencing financial hardship due to COVID-19, we have suspended all disconnects for nonpayment and late fees through May 31st. Although we have suspended disconnections for nonpayment temporarily, members will still be responsible for electric use during this time. We encourage you to make payments towards your account, as you are able, to minimize the balance due when we resume regular business," General Manager Susan Flythe wrote in a letter to customers.
During these difficult times, member safety remains our top priority. Due to the ongoing #COVID19 pandemic, CHEC is suspending all disconnects for nonpayment & late fees until Dare County lifts the State of Emergency declaration. #HatterasIsland #OBX

— Cape Hatteras Electric Cooperative (@CHEMC09) March 23, 2020
Laura Ertle, director of public relations & marketing for Cape Hatteras Electric Cooperative, which services 7,600 accounts on Hatteras Island in Dare County, said they had noticed a decrease in use since Cooper's stay-at-home order was put in place in March.
"April gave us a good picture, since the stay-at-home order lasted the entire month. The decrease is notable in both residential and commercial sales," she said, adding that the area may be different than others along the coast because at the end of March, Dare County restricted access.
"All visitors and nonresident homeowners were not allowed to come down. Last week the county opened back up to nonresident homeowners and we will be welcoming visitors back beginning this weekend," she said. "So even though many of us are working from home, energy use has been down across the board because we missed out on things like spring break and spring fishing — both big economic drivers in the area."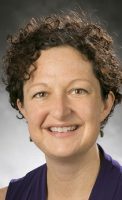 Kate Konschnik, climate and energy program director at Duke University's Nicholas Institute for Environmental Policy Solutions, explained that during normal times, there are usage spikes in the morning when a lot of people are getting ready for work or school, and then when they get home at the end of the day, but as temperatures rise, electricity use will increase when people begin air conditioning.
Konschnik was joined by two experts last week during a media briefing coordinated by Duke University Communications to discuss how the pandemic is affecting the environment and energy industry.
"We're already seeing in Florida a shift to residential electricity demand … and the temperatures have required people to start air conditioning their homes. We're not seeing overall electricity demand go down and we're not seeing these spikes. So it's looking like there's sustained increase across the day in electricity use in residential buildings," she said.
"That could show where the rest of the country, as temperatures rise, is heading," she said. "We could see a shift from commercial spaces to residential spaces being air conditioned in the summer. In some parts of the country … that could go against this general trend of a drop in electricity usage."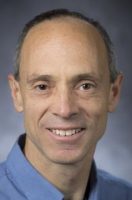 Drew Shindell, Nicholas Professor of Earth Science at Duke University, explained during the briefing that the drop in energy demand is making "a substantial difference to emissions of all things that affect air quality and climate change."
"As we change the emissions over the course of weeks, days, months … we see a response very quickly. Most of the public can see that," he said, adding that he can feel a difference in his breathing now while running in Durham. "I think we will be able to see (a profound difference) in human health. As people breathe less pollution, fewer people go to the hospital. So we're seeing people go to the hospital for COVID, but fewer people go to the hospital for respiratory problems. So there's some really interesting medical questions going on."
Carbon dioxide, or CO2 emissions, have dropped substantially during the pandemic, Shindell said.
"We see the largest percentage drops in things like shipping and aviation, but those are in general smaller contributors to global emissions. In terms of the total tons of CO2 coming out into the world, the largest drops are from industry — the decline in industrial manufacturing — and from transportation, primarily motor vehicles. We're seeing smaller declines in energy," he explained.
New research supports Shindell's statements. Two studies show that levels of two major air pollutants have been drastically reduced since lockdowns began in response to the COVID-19 pandemic, American Geophysical Union reports, though ground-level ozone has increased in China.
The new studies in AGU's journal, Geophysical Research Letters, found that pollution from nitrogen dioxide, which is a highly reactive gas usually emitted from vehicles, power plants and industrial activities, over northern China, Western Europe and the United States has decreased by as much as 60% in early 2020 compared to the same time last year. One of the studies found that pollution from particulate matter, which are small enough to penetrate deep into the lungs and cause damage, decreased by 35% in northern China.
The research, announced May 11, is part of an ongoing special collection of research in AGU journals related to the current pandemic.
"The current COVID-19 pandemic interacts with many aspects of earth system science. Although painful and disruptive to society, it also provides unprecedented opportunities for scientific discovery. In recognition of these unique circumstances, AGU's journals have established a cross-journal special collection to publish and highlight COVID-19 related research on the links between societies, environment, and health, as well as the multiple effects of ongoing changes in human behavior on the earth's environment," according to AGU.
"Maybe this unintended experiment could be used to understand better the emission regulations," said Jenny Stavrakou, an atmospheric scientist at the Royal Belgian Institute for Space Aeronomy in Brussels and coauthor of one of the papers. "It is some positive news among a very tragic situation."
Stavrakou and her colleagues used satellite measurements of air quality to estimate the changes in nitrogen dioxide pollution over China, South Korea, Italy, Spain, France, Germany, Iran and the United States, where there have been outbreaks.
Researchers found that nitrogen dioxide pollution decreased by an average of 40% over Chinese cities and by 20-38% over Western Europe and the United States during the 2020 lockdown, compared to the same time last year.
The significant drop in emissions is unparalleled since air quality monitoring from satellites began in the 1990s, said Stavrakou. The only other comparable events are short-term reductions in China's emissions due to strict regulations during events like the 2008 Beijing Olympics.
The improvements in air quality is probably temporary, but the findings give scientists a glimpse into what air quality could be like in the future as emissions regulations become more stringent, according to the researchers.
Shindell agrees with the researchers that these changes aren't permanent.
"Going into the future, we expect industry to largely return. It's still a big unknown what will happen with transportation, and if we'll go back to the same demand and usage patterns and commuting patterns," Shindell said.
The pandemic is showing that people can be cleaner and are seeing that when we make a change, "we can have an immediate impact on the environment — a profound impact. Obviously we don't want to deal with climate change by locking everyone up at home. But the public will to live in a clean environment is enhanced because they're seeing what can happen when we get rid of pollution."
Down the line, researchers may find that with the "slowdown" associated with COVID-19 water quality may improve.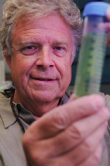 With the stay-at-home order, folks are driving less, and urban, agricultural and industrial activities have decreased. "One possibility is that due to less human activity, there will be a decrease in nutrient inputs, potentially leading to improved water quality. A 'silver lining' to the dark COVID-19 cloud. Stay tuned, as these system's responses will likely take months to gauge," Hans Paerl, Kenan Professor of Marine and Environmental Sciences at the University of North Carolina Chapel Hill Institute of Marine Sciences, or UNC-IMS, in Morehead City, explained to Coastal Review Online.
He said that the slowdown will likely lead to a decrease in nutrient inputs to coastal waters and the effects on estuarine and coastal water quality are being assessed the state Department of Environmental Quality's ambient water quality monitoring program, the collaborative UNC Chapel Hill and North Carolina Water Monitoring and Modeling Program, ModMon; and the ferry-based water quality monitoring program, FerryMon, for the Neuse River Estuary and Pamlico Sound.
As of now, water quality testing on the coast is showing normal results.
Swimming season typically begins April 1, the North Carolina Recreational Water Quality Program has not been able to test coastal waters until recently due to the stay-at-home order, but officials have found that waters are within safe swimming standards.
State officials sample about once a week 210 sites throughout the coast from April to October. Fewer tests are done during the colder months.
The state began testing May 4 said Erin Bryan-Millush, environmental program supervisor and laboratory quality assurance officer for Shellfish Sanitation and Recreational Water Quality Section of the Division of Marine Fisheries under DEQ.
"The delay was due to the governor's stay-at-home order and because most beach access were blocked or closed, so accessibly was a concern," she said in an interview. Last week there was a swimming alert issued for Brunswick County but was lifted the next day. "This alert is nothing out of the ordinary, occasional random bad samples occur from time to time," she explained, adding shorebirds, domestic animals or people could have been the source.
The resample result of the water in Brunswick County shows that bacteria levels have dropped below the state's and Environmental Protection Agency's standards set for swimming and water play. "All other results throughout the state have been well within safe swimming standards."
The real question is what happens moving forward, according to the scientists participating in the Duke University media briefing.
"If you ask a lot of Americans, and tell them we've dropped our CO2 emissions 11% over the last year, they'll say I'm trapped in my house and I'm unemployed, so if this is what it takes to tackle climate change, no thank you. That is a real risk going forward," Konschnik said.
Shindell added, "I think what we're really going to be looking for is how governments respond post-pandemic. Do we build back better and get a new society where we put people to work doing things that will help the environment long term? All these 20 million people who have lost jobs, they need something to do."