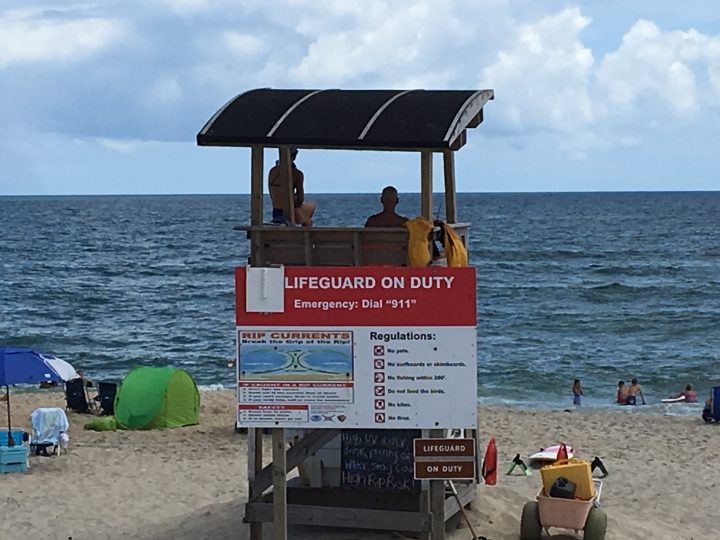 The National Park Service starting May 22 will offer more services to visitors of Cape Hatteras National Seashore, Fort Raleigh National Historic Site and Wright Brothers National Memorial.
The park visitor centers were closed March 17 to minimize the potential spread of the coronavirus disease (COVID-19) but park lands remained accessible, including boat ramps and the Oregon Inlet Fishing Center, during the closure.
The parks are working with federal, state and local authorities to closely monitor the COVID-19 pandemic and are taking a phased approach to increase access on a park-by-park basis, based on guidance from the White House, Centers for Disease Control and Prevention (CDC), and state and Dare and Hyde County public health authorities, National Park Service officials announced.
"We are pleased to be part of the community's thoughtful efforts to welcome visitors back to the Outer Banks and incrementally provide services and experiences," stated National Parks of Eastern North Carolina Superintendent, David Hallac.
A return to full operations will continue to be phased and services are limited.
Restrooms starting May 22 will be open at Fort Raleigh Visitor Center, Wright Brothers pavilion, Cape Hatteras beach and sound-side parking areas and visitor centers restrooms will be open. Camping with limited capacity at Cape Hatteras campgrounds will also begin May 22. Campers must use www.recreation.gov for making campground reservations and payments.
Lifeguard services at Coquina Beach, Cape Hatteras Lighthouse Beach, Frisco Beach, and Ocracoke Beach will begin May 23.
Th following facilities and activities remain closed:
Fort Raleigh, Wright Brothers and Cape Hatteras Visitor Centers and bookstores.
The Lost Colony at Fort Raleigh
The Avon Pier
Bodie Island lighthouse climbing
Cape Hatteras lighthouse climbing
In-person off-road vehicle permit sales offices; permits are available at www.recreation.gov and should be printed and placed in the vehicle. Ramp status updates can be found at http://go.nps.gov/beachaccess.
In-person interpretive programs
Ocracoke Island boat slips
 When recreating, the public should follow local area health orders, practice
Leave No Trace principles
, avoid crowding and avoid high-risk outdoor activities.