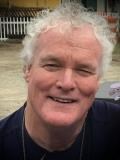 Longtime Wilmington-area resident David Charles Monaghan, 65, died Wednesday at New Hanover Regional Medical Center.
The family will hold celebration of life at a future date.
A Wrightsville Beach resident, he attended Cape Fear Community College and University of North Carolina Wilmington. Following graduation, he taught full-time in the Marine Technology Department at Cape Fear Community College, retiring in 2005 to focus on operating the Causeway Cafe, which he closed in 2018 to spend more time with his family.
Memorials can be made to The Wrightsville Beach Museum of History at 303 West Salisbury St, P.O. Box 584, Wrightsville Beach, N.C. 28480 or the North Carolina Coastal Federation at 309 West Salisbury St., Wrightsville Beach, N.C. 28480