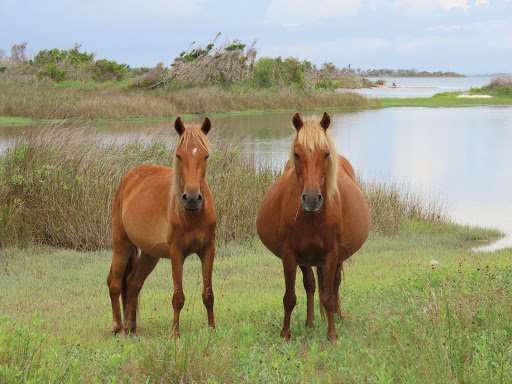 Currently, there are 111 horses on Shackleford Banks, according to the annual findings report Cape Lookout National Seashore and the Foundation for Shackleford Horses released Friday.
The report for 2019, available on the park's website, states that the herd is 62% female and 38% male. Herd mortality was 12% with 14 deaths last year. Mortality averages 6%. Of the horses over 20 years of age, there are two males and 15 females. The oldest living horses on the island are two 26-year old mares.
Cape Lookout and foundation officials emphasized that the most important factor in protecting the wild horses on Shackleford is public education. The park offers "Horse Sense and Survival" tours and a Junior Ranger Wild Horse Protector activity for middle school students to help educate the public.