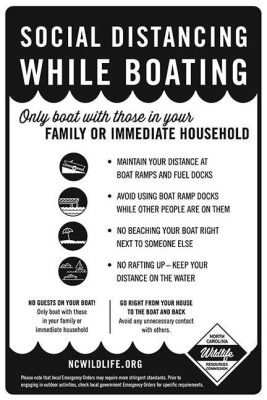 New Hanover County has extended the existing stay-at-home order until 5 p.m. April 29 to continue slowing the spread of COVID-19.
The county announced Monday the two-week extension the countywide order, initially set to end April 14. Also, some restrictions will be lifted beginning at 5 p.m. that day, including allowing public and private marinas and boat ramps to be opened as well as public and private tennis and pickleball courts.
"Safety, security, clothing and communication" have been added to the list of essential retail that can be open. The overall list now includes goods needed for health, sustenance, shelter, safety, security, communication, mobility, clothing and hygiene.
Stores providing essential goods will no longer be asked to close off sections that are deemed non-essential. All aisles of essential retailers can be open, but dressing rooms should remain closed.
Auto and boat dealerships and other motor vehicle sales points are allowed to operate but must comply with an 11-point safety test that will be shared as part of the final, signed declaration.
New Hanover County Board of Commissioners Chair Julia Olson-Boseman and mayors of Wilmington, Carolina Beach, Kure Beach and Wrightsville Beach collaborated on the updates.
"As we move through the coming days and weeks, it's important that we continuously reevaluate the restrictions in place and revise them as needed," said Olson-Boseman in a statement.
"Our local mayors and I will continue to do that throughout this process, and we hope to be able to lift other restrictions in the coming weeks. Those decisions will be informed by our Public Health and hospital experts, who have the greatest insight into this health crisis and can help guide those decisions in a thoughtful, safe way. The community's health is paramount, but we also know that we need to get back to life, reopen businesses, and access services as soon as possible," she said. "By allowing tennis courts, boat ramps and marinas to open, we hope that people will enjoy these spring days outside, but you have to use good judgement, physically distance yourself from others, and avoid congregating for any reason."
An updated state of emergency declaration was signed Monday and replaces the previous orders that have been made since the initial declaration March 20.
The county's updated declaration supports the governor's statewide orders, including the most recent new social distancing policies for retail establishments, to slow the spread and help prevent healthcare systems from becoming overburdened.
As of noon on Monday, there have been 60 confirmed cases of COVID-19 in New Hanover County. One of those was a death.
"While there is some loosening of restrictions, it is still critical that our residents listen to our Public Health guidance," said Public Health Preparedness Coordinator Lisa Brown. "The cases we are reporting are the people whose symptoms are more severe and are therefore having testing done, so remember that there are other people – outside of our 60 – who likely have this virus and have more mild symptoms or no symptoms at all. The more you can stay home and keep at least 6 feet of distance from others, the better your health and the health of those around you will be."
COVID-19 cases, deaths
The state at 11 a.m. Monday reported 4,816 positive COVID-19 cases in 92 counties and 86 deaths.
There were 35 positive cases as of Sunday in Brunswick County and one death.
Carteret County announced Monday 22 confirmed cases as of Sunday and one death.
Craven County has 27 confirmed cases as of 11:30 a.m. Monday with one death.
Dare County has reported 15 positive test results and one death.
Martin-Tyrrell-Washington District Health reported Sunday 14 cases in Washington County and two deaths.
Onslow County reported 35 cases and one death.
The state Department of Health and Human Services is reporting 14 cases in Beaufort County; 12 in Bertie County with one death; three cases each in Chowan and Currituck counties; four each in Perquimans, Gates and Hertford, which also reporting one death; six in Pamlico County; five in Pender County.