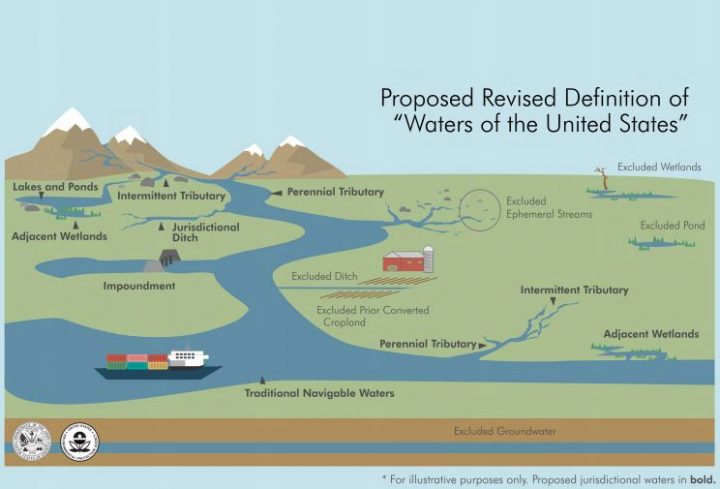 Officials have published the new rule that says which bodies of water are federally protected under the Clean Water Act, the green light for an expected round of legal challenges by environmental advocates.
The Environmental Protection Agency and the Department of the Army published Tuesday in the Federal Register the final replacement rule defining the scope of waters federally regulated under the Clean Water Act. The rule is to take effect June 22.
The Navigable Waters Protection Rule is the second of two steps in the process of reworking the definition of ''waters of the United States,'' under the Clean Water Act. The rollback of federal protection President Trump ordered in 2017 removes protections for ephemeral bodies of water, such as creeks or streams that dry up during certain times of the year, potentially leading to pollution in waterways farther downstream.
Agricultural interests had fought the broader Obama-era rule, calling it federal overreach.
"This final rule implements the overall objective of the Clean Water Act to restore and maintain the integrity of the nation's waters by maintaining federal authority over those waters that Congress determined should be regulated by the Federal government under its Commerce Clause powers, while adhering to Congress' policy directive to preserve States' primary authority over land and water  resources," according to the Federal Register.
Environmental organizations said they are reviewing the rule. Legal challenges are expected to be filed within a week.