Amid the Environmental Protection Agency's recent rollback attributed to the COVID-19 pandemic, North Carolina's environmental enforcement actions will continue on a case-by-case basis.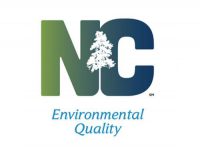 In a statement Monday, the North Carolina Department of Environmental Quality said it would work to ensure compliance with all state environmental rules.
"During the current public health crisis, DEQ continues to protect air quality, water quality and human health under all state environmental rules and regulations," the agency said in a statement. "Under our authority, DEQ will work with regulated entities to ensure they remain in compliance and in instances of non-compliance, pursue enforcement actions on a case-by-case basis."
As reported Friday, the EPA said worker availability and constraints on labs and facilities made it necessary to adopt a temporary enforcement discretion policy applying to civil violations that are the result of the pandemic.
The agency said its policy, which was retroactive to March 13, addresses different categories of noncompliance differently, such as not seeking penalties for noncompliance with routine monitoring and reporting obligations. The policy also lays out a process for regulated facilities to qualify for enforcement discretion.
Coastal Review Online reached out Friday to state officials. The agency responded Monday with its announcement.