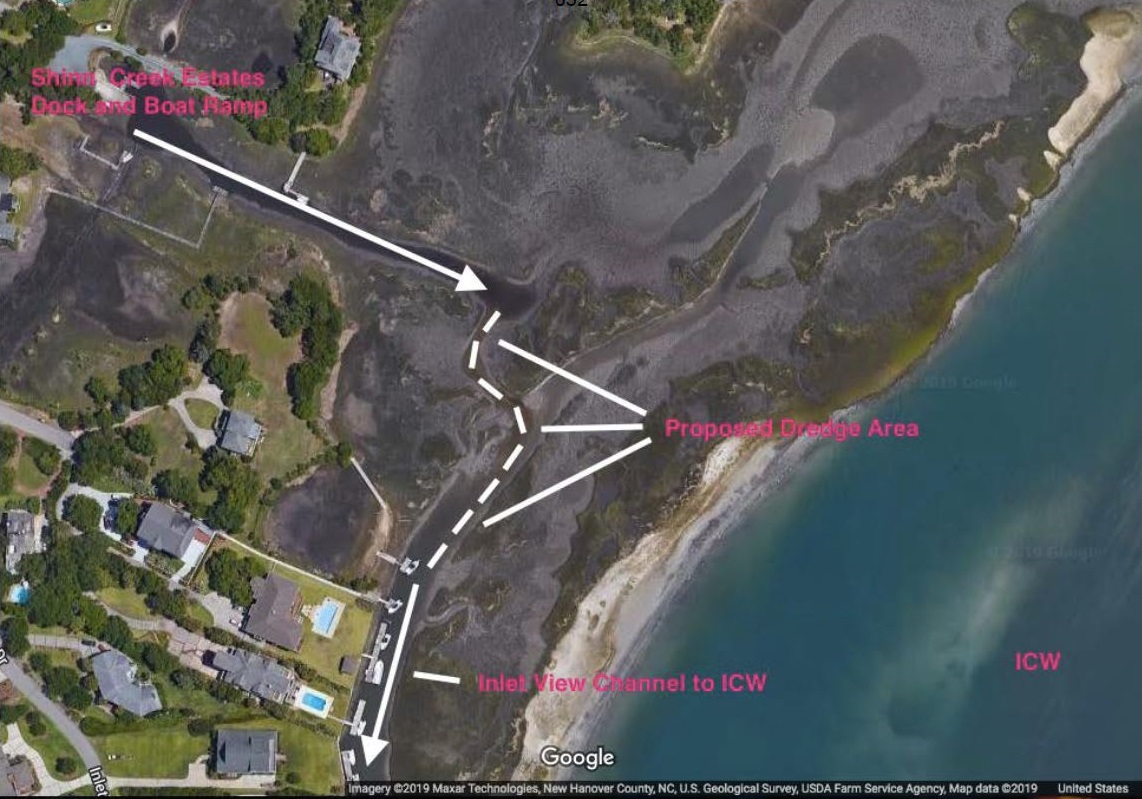 The Coastal Resources Commission granted a variance Wednesday to the Shinn Creek Estates Homeowners Association in Wilmington to perform dredging in a primary nursery area.
PNAs are Marine Fisheries Commission-designated wetlands and shallow waters that provide habitat for juvenile
finfish and crustaceans.
The action Wednesday follows the Division of Coastal Management's denial of the HOA's April 2019 permit application.
The Shinn Creek HOA has a dredged boat basin and channel that connects to Shinn Creek, which is connected to the Atlantic Intracoastal Waterway near Masonboro Inlet by what is called the "S-Channel" in the documentation provided by the Division of Coastal Management.
The variance authorizes the HOA to perform the new dredging to connect the S-Channel to the other, already maintained channel.
The commission, which met in Beaufort, voted unanimously to approve the variance. Commissioners Andrew, Baldwin and High recused themselves from discussion or voting on the request and commissioners Tunnell and Wills were absent.
The HOA submitted Nov. 7, 2018, an application for new dredging in the S-channel and maintenance dredging of the boat basin and channel, all to 3 feet below mean low water, according to the Division of Coastal Management.
On Dec. 7, 2018, DCM's field representative submitted comments to the major permitting staff explaining that the proposed maintenance dredging of the boat basin and access channel appeared to be consistent with the CRC's rules but not the proposed new dredging of the S channel in the primary nursery area.
Department of Environmental Quality Assistant General Counsel Christine Goebel told the CRC Wednesday that DCM staff and other agencies, including the city and Army Corps of Engineers, objected to the first permit application because it proposed construction of four wooden breakwaters, two measuring 40 feet long and two at 60 feet long, and new dredging.
The breakwaters included in the initial application were withdrawn from the revised application dated April 10, 2019. This revised application proposed the addition of more oyster shell reef development and channel markers, and proposed the removal of the proposed breakwaters. DCM denied on April 22, 2019, the revised CAMA/D&F Major Permit Application.
The HOA on Dec. 31, 2019, filed the variance request that was approved Wednesday, which allows the new dredging in a primary nursery area for the S-channel portion of the project.