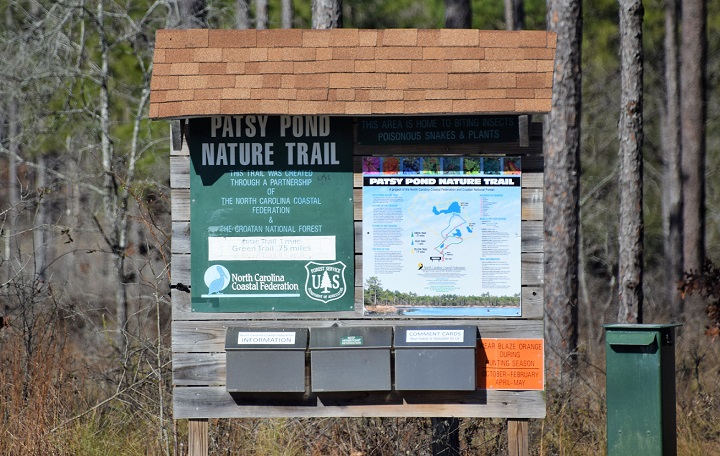 Before enjoying a hike along Patsy Pond Nature Trail, help tackle the roadside litter at the trailhead from 10 a.m. to noon Saturday, Feb. 8.
Carteret Big Sweep, Crystal Coast Waterkeeper and Coastal Carolina Riverwatch are hosting the roadside cleanup along N.C. 24. Volunteers are to meet in at the trailhead of the Patsy Pond Nature Trail across from the North Carolina Coastal Federation office in Newport to collect supplies.
Organizers recommend that volunteers bring their own gloves, wear sturdy closed-toe shoes and dress according to the weather. Safety vests will be provided to participants to help with visibility along the roadside.
"There is more litter along the roadside that needs to be removed since the (Department of Transportation) cleanups have stopped due to a strained budget. Our county volunteers are valuable in helping remove the debris even more at this time," said Dee Smith, Carteret Big Sweep coordinator.
Carteret Big Sweep,  the county's effort to educate the public about litter, encourages year-round cleanups and helps groups with site location and supplies for both the cleanup and safety. In addition to organizing litter cleanups on roadsides, beaches, parks, shopping centers, and other public spaces, Carteret Big Sweep also records data on cleanups, educates on litter issues and ways to refuse, reduce, reuse and proper recycling.
Contact Smith at dee_edwards-smith@ncsu.edu to organize a cleanup in the county if unable to make the Feb. 8 cleanup.
Crystal Coast Waterkeeper, an advocacy organization, is under the administrative umbrella of Coastal Carolina Riverwatch a volunteer, grassroots organization.