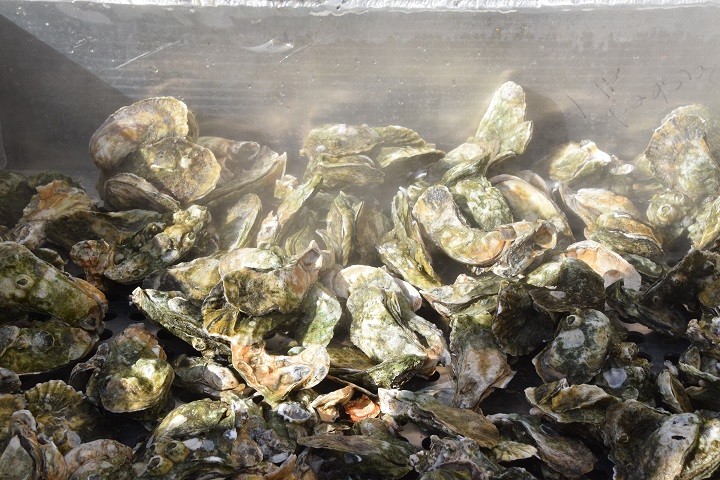 HATTERAS ISLAND — In what is envisioned as a creative blending of ecotourism, artisan markets, mariculture and the locavore, or local food, movement, North Carolina's first oyster trail is readying its launch this spring on the Outer Banks.
Prior to a stakeholder meeting at Hatteras Community Center in December, oyster farmer Katherine McGlade, owner of Slash Creek Oysters, offered a prelude with a tour of her oyster beds by Pamlico Sound.
McGlade, a corporate world refugee who opened her farm in 2015, has a good idea that trail goers want authenticity and an Outer Banks experience, and her job would be educating folks about growing tasty, fat oysters in the natural environment.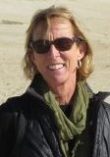 "I feel like the type of people who do these kinds of things are already curious people," McGlade said after participants returned to the center. "If you're on the oyster trail, you're guaranteed to have it be local."
Responding to the North Carolina Strategic Plan for Shellfish Mariculture released in 2018, North Carolina Sea Grant started putting out feelers and pulling together plans to start an oyster trail on the coast. After a meeting in December 2018 about a proposed oyster trail in Manteo attracted a lot of interest from people in the restaurant, tourism and fishing industries, Sea Grant decided that the Outer Banks, with its built-in tourism industry, was the perfect place to kick off North Carolina's oyster trail, said Jane Harrison, coastal economics specialist for Sea Grant. Sea Grant is a partner in the North Carolina Shellfish Initiative, a statewide collaborative between public and private entities to promote economic development through oyster restoration and aquaculture.
Part of the inspiration for the North Carolina Oyster Trail came from the success of the Virginia Oyster Trail, which was the first in the nation when it was launched in 2015. Like its southern neighbor, Virginia's wild oyster fisheries collapsed in the 20th century. With much help from the state, which funded oyster reef restoration projects and oyster farming, the fishery is recovering.
Although Sea Grant and its partners, which include the nonprofit North Carolina Coastal Federation and the North Carolina Department of Agriculture and Consumer Services, are encouraging Outer Banks restaurateurs, artisans, oyster growers and others with relevant businesses to participate, Harrison told stakeholders that any member must abide by certain standards. All applicants, who would pay a $100 annual fee, would be quizzed on their knowledge of oysters.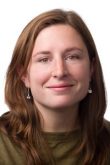 "We want to make sure that any visitor to the trail has a consistent experience," Harrison explained in a telephone interview. "Even artists need to convey those key messages about oysters."
With steady encouragement from the Coastal Federation, which has worked for decades to restore oyster reefs and oyster fisheries along the coast as part of its clean water initiatives, the state legislature has been providing agency support and funding to restore the oysters in North Carolina.
As it looks now, Harrison said that there will be about 10 members to start. But there are probably another 50 or so potential members the organizers will be contacting as part of continued outreach. Benefits to members include promotion in multiple media and tourism brochures, as well as marketing assistance.
Two more stakeholder meetings are to be held at locations farther south along the coast, Harrison said.
The National Oceanic and Atmospheric Administration's National Sea Grant Office has provided a $119,784 grant to fund research on mariculture tourism in support of the North Carolina Oyster Trail.
Whitney Knollenberg, assistant professor at North Carolina State University's Department of Parks, Recreation and Tourism Management, said that tourists today want to spend their money on experiences at a unique location rather than stuff. As a historic Outer Banks fishery that is now recovering, oysters encapsulate the ruggedness and resilience of the islands.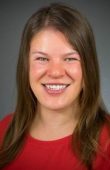 "I think that cultural connection is really important," she said.
But Knollenberg cautioned that "diversifying the product" is also important. The trail should offer various options for visitors to choose from, whether attractions, recreational activities, hands-on art events or cooking classes, and offerings should vary seasonally. And it's worth remembering, she added, that "the No. 1 tourist thing, every single time" is shopping.
At the same time, oysters fit the "foodie" trend that favors local, healthy, natural and photogenic. Oysters, which are high in protein, reflect the place they grew in, both in appearance of the shell, and in the taste: degrees of briny or sweet. Plus, they filter the water and are good for the environment.
That's why oyster trails that include tastings, pairings with wine, beer or spirits, and in-person tours are becoming especially popular with millennials and Gen X tourists.
"They do it for the 'Gram," Knollenberg said, referring to posting photographs on the popular social media site Instagram. "They're motivated by food — we have seen that increasing greatly. We're kind of at a great time to combine that."
Tours of a few local oyster growing operations offered during the last two years of the Taste of the Beach event held every spring on the Outer Banks had sold out, said Dan Lewis, president of the Outer Banks Restaurant Association, the event's sponsor. Another annual event, dubbed "Oystoberfest," he said, is also a big hit on the Outer Banks.
With those successes, Lewis, owner of Coastal Provisions Oyster Bar in Southern Shores, said that logic would follow that tourists will love the oyster trail, with its embrace of culture, art, history and experience rolled together, even more as a genuine North Carolina product.
"We have a great industry," he said. "The reality is if we figure out the infrastructure, North Carolina could become one of the top oyster growers in the country.
"The geography alone says this is one of the best places in the world for oysters."