Some Dare County residents may qualify for federal funding to elevate their home to mitigate flood losses, the county announced Thursday.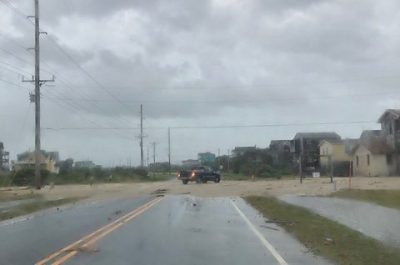 Federal Emergency Management Agency grant funds are available for the elevation of homes that are primary residences in unincorporated Dare County under the Hazard Mitigation Grant Program Hurricane Dorian, DR-4465.
Community meetings on the program that provides 100% funding to reduce or eliminate the risk of flood damage to buildings and structures are from 5-6 p.m. Jan. 7 at the Fessenden Center in Buxton and 5-6 p.m. Jan. 8 in the Dare County Administration Building room 168 in Manteo.
In addition to the home being the primary residence, the home must be structurally capable of being elevated and the owner must agree to carry flood insurance after the elevation to qualify. Manufactured homes, structures elevated on a piling foundation, or structures used for commercial or rental purposes are not eligible for funding consideration.
Flood insurance coverage before applying is not required to apply.
The grant application includes the North Carolina application, Dare parcel tax card, and, if available, the elevation certificate, flood insurance card and insurance loss statement.
Applications will be accepted at the January meetings or can be obtained by contacting Brent Johnson at 252-475-5628 by telephone or email at brent.johnson@darenc.com.