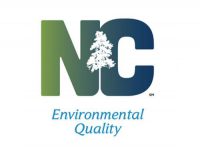 Public comment will be accepted by the state Department of Environmental Quality's Division of Air Quality through Jan. 30 on the draft of an air monitoring study in Duplin County, the agency announced Monday.
In the draft report, there are results from the temporary ambient air monitoring study as agreed to under a settlement agreement between the Department of Environmental Quality and community groups. The limited scope of the study and the specific monitoring sites were chosen with the agreement of the parties to the settlement agreement and results have been posted online throughout the course of the study.
Comments may be sent by email to daq.publiccomments@ncdenr.gov or mail comments to N.C. Department of Environmental Quality, Attn: Jim Bowyer, 217 West Jones St., 1641 Mail Service Center, Raleigh, NC 27699-1641.
All comments received by the close of the comment period will be considered as the final version of the plans are completed.
Learn More