RALEIGH — As legislators departed last month there was a finality, at least in rhetoric, when it came to the lengthy budget standoff between the legislative and executive branches.

With Gov. Roy Cooper's late-June veto of the roughly $2.4 billion budget bill still standing, legislative leaders declared a victory of sorts. A press release from Senate President Pro Tem Phil Berger's office at the close of business on Oct. 31 noted that 98.5% of the legislature's budget had been passed, a combination of the continuation of last year's budget and a series of mini budgets funding new spending for several departments and programs, disaster aid and other consensus spending.
The flip side of the 98.5% spend tells a different story: what's unspent. Simply calculated, that total is somewhere in the ballpark of $365 million. State budgets, however, are never that simple. They include a complex set of interlocking funds and revenue streams. Combing through what was proposed, what was included in the mini-budgets or funded through other means, however, spotlights a significant number of initiatives and long-sought environmental priorities that for now at least are on hold.
That much of what was left unfunded in state government includes a number of environmental priorities should be no surprise. Environmental policies and spending, especially the Department of Environmental Quality, have been a long-running area of disagreement, not just between the governor and the legislature but also between the House and Senate and even within the party caucuses in each chamber.
For DEQ, the immediate impact of working with just a continuation budget — one that's based on last year's funding levels — is the continuation of an untenable balancing act between permitting and environmental oversight driven in no small part by an explosion of work in areas of keen public interest such as coal ash, emerging contaminants and the effects of development, industry and agriculture on public waters.
Even before this year's budget process began, DEQ officials and the governor made a push for more technical staff and funding along with a $30 million rebuild of DEQ's aging science labs at its Reedy Creek complex.
In a pitch to visiting legislators during a tour at Reedy Creek last year, DEQ Secretary Michael Regan, stressed that the labs are crowded and need major equipment changes to handle the increase in testing and monitoring for emerging contaminants and other challenges.
Since taking office, Regan has been lobbying for more help to clear permitting backlogs and reduce turnaround time, taking the case not just to legislators, but also to industry groups who have complained about the lengthy permitting process.
A recent review of the department by the legislature's Program Evaluation Division said DEQ management had made strides in improving the flow of permits, but still needed to step up its efforts. In response, department officials pointed to repeated requests for more resources to the legislature that went unanswered.
This year, for instance, the administration requested $6 million for 37 new positions to handle growing demand for work on emerging contaminants, which would in turn free up staff who are juggling those demands with reviewing and processing permit applications.
The legislature's budget dialed back that figure to $406,024 and rejected another $500,000 requested for more personnel to handle permit backlogs.
Cassie Gavin, director of government relations with the North Carolina Sierra Club, said that while the amount was a disappointment, it did give the department some additional resources to deal with the concerns in the growing number of communities that are dealing with contaminants in their drinking water.
"It was at least something," she said. "Now it's nothing."
The long-running battles over DEQ have the agency often on its heels, trying to accommodate the legislature's sometimes confusing direction. This year, based on the new study on permitting, legislators questioned whether the department was putting enough resources into its regional office. Three budget cycles ago, the legislature wanted to shut down some of the offices, cutting staff and forcing the department to complete an extensive review to justify keeping them open.
Last year, agency officials had to scramble to justify the existence of its Division of Environmental Assistance and Customer Service, which works with industry and local government to improve recycling programs and energy efficiency, after the Senate proposed eliminating it.
Gavin said along with the funding cuts, that's the kind of thing that has made it harder and harder for the department to do its job. The long-term effect, she said, has been to make it generally harder for DEQ to get out in front of the state's environmental quality challenges.
"You get a reactive agency instead of a preventative agency that's constantly trying to put out fires like GenX, like coal ash," she said. "If you had a well-funded and supported environmental enforcement agency, then perhaps we could have some preventative work and we wouldn't see so many fires."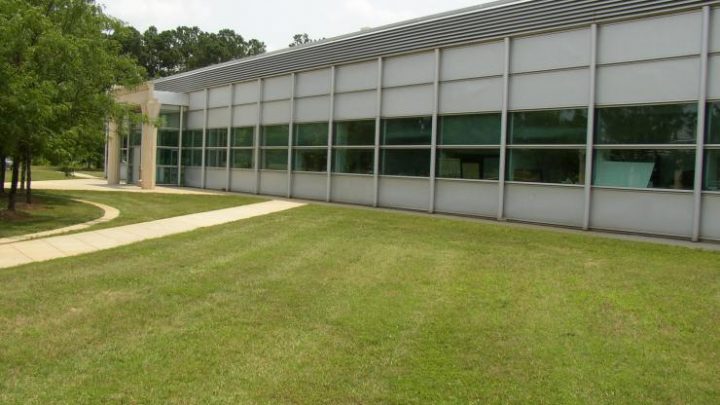 Funding limbo
The emerging contaminants response wasn't all that DEQ lost out on in the budget impasse. The legislature's budget approved in June included additional money for about 20 categories and programs.
They range from the $30 million rebuild at Reedy Creek to $25,000 to support the Crystal Coast Oyster Festival. Major items include $1.5 million to replace the West Bay, an aging Division of Marine Fisheries vessel used to build reefs and oyster beds; $2 million that would go to the Jean Preston Oyster Sanctuary program; and $9 million for each of the next two years to address dozens of failing water and sewer systems throughout the state.
In addition, coastal programs lost nearly all funds destined for the state's ongoing efforts in shellfish mariculture, including money for a new aquaculture program at Carteret Community College.
What was funded
Although the main budget for DEQ has been held up in the impasse, some of the mini-budgets did provide money in targeted areas. Most of those funds went into the Clean Water State Revolving Fund and the Drinking Water State Revolving Fund, grant programs that are used to match federal dollars. Both were funded through mini-budgets and received an additional round of money in the most recent disaster aid package after more federal funds became available.
The two disaster aid packages passed this session also provided some money for DEQ, including $8 million in disaster funds for infrastructure repairs and cleanup, $11.5 million for the Coastal Storm Mitigation Fund for beach renourishment and berm and dune repair, $50,000 for further storm repair and cleanup at the state's Coastal Reserve sites and $175,000 to the ferry-based water quality monitoring.