NEW BERN — A public hearing on Hanes Farm mining permit application is at 7 p.m. Dec. 10 at Craven County Courthouse No. 4, 302 Broad St.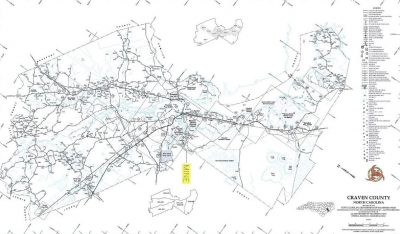 The state Department of Environmental Quality's Division of Energy, Mineral and Land Resources is looking for feedback on the application for a permit for a 6.18-acre mining operation to mine fill dirt and sand off Crump Farm Road in Craven County.
According to the application, an excavator will be used and the maximum depth of the mine is to be 20 feet from ground level.
Public comments or statements will continue to be accepted for 10 days following the hearing, ending Dec. 20.
The application, public notice and proposed mine maps can be found on the NCDEQ website. A copy of the mining permit application and corresponding maps are also on file with the Regional and Raleigh Central Office, Land Quality Section, for the public's information and review prior to the date of the public hearing.
DEQ will consider all public comments and other available information about the permit before deciding whether to issue the final permit, deny the permit or issue it with amended conditions.
Additional information concerning this hearing may be obtained by writing Judy Wehner, Assistant State Mining Specialist, Division of Energy, Mineral and Land Resources, 1612 Mail Service Center,  Raleigh, North Carolina 27699-1612 or by calling 919-707-9220.