SOUTHPORT – Travelers can resume using the North Carolina Department of Transportation's Southport-Fort Fisher ferry route, which has been out of service since a ramp failure at the Southport Terminal Aug. 27.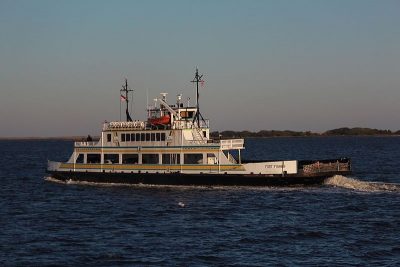 The route resumed service on its full fall schedule at 5:30 a.m. Tuesday, NCDOT announced Monday.
The ramp system, which includes several cables, counterweights and the ramp failed making it is impossible to load and offload vehicles to and from the ferries, according to NCDOT.
Passengers with commuter passes can request in writing credited extension or refund for the time the route was shut down either in person or by mail to  Southport Terminal at 1650 Ferry Road, Southport, N.C. 28401, or use NCDOT's Contact Us app.
Extension and refund requests should include the last name of the passholder and the last four digits of the pass number.
Another project to replace the chain ramp system with a hydraulic ramp at both terminals will begin Jan. 6, 2020. That project will require another shutdown of the route for about six weeks.
Great news! The Southport-Ft.Fisher Ferries are back and we are running our normal winter schedule. We are Looking forward to seeing everyone!! Come ride with us!

— NCFerrySouthport (@NCFerrySPort) October 1, 2019