WILMINGTON — Discover, explore and learn more about fossils and geologic history during the North Carolina Fossil Fair 9 a.m. to 5 p.m. Nov. 2 at Cape Fear Museum of History and Science.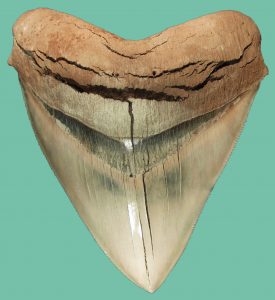 Organized by the North Carolina Fossil Club, the fair each year brings together fossil enthusiasts to share with the public their passion and knowledge of paleontology. Club members will exhibit fossils from personal collections found in North Carolina and beyond.
Fossil Fair is included with museum admission, which can be purchased online or at the door the day of Fossil Fair. Admission is $8 for adults, $7 for seniors, college students and military, $5 for ages 6 to 17 and free for under 5 years old.
Activities include the following:
Fossil identification by Smithsonian paleontologists, Dave Bohaska and Bob Purdy.
Speak with experts about fossil displays and how to start a fossil collection.
Fossils on display include giant shark teeth, whale bone, sea urchins, shells and more.
Search for fossils and find small treasures.
Hourly Megalodon tooth raffle.
Interact with Cape Fear Museum's Science Cycle and measure dinosaurs.
Make a fossil ornament out of clay to take home.
Hands-on paleo with Appalachian State University.
Cape Fear Museum's newest exhibit, Dinosaur Discovery, explores the world of modern paleontology and the discoveries that reveal how dinosaurs lived, moved and behaved. The interactive activities in the exhibit include a scavenger hunt, dinosaur puzzles, books and toys, paleontologist dress up area and more. The exhibit was developed by the Virginia Museum of Natural History.
The North Carolina Fossil Club, a nonprofit corporation founded in 1977 and based in Raleigh, was formed to engage in and support the study, enjoyment and collection of fossils.
Cape Fear Museum of History and Science, a Smithsonian Affiliate, is at 814 Market St.  New Hanover County are admitted free the first Sunday of each month. Learn more on the museum website.