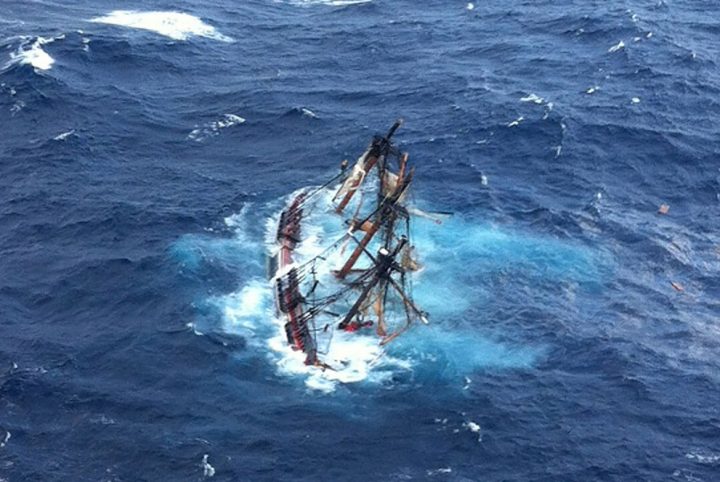 Late October 2012: My wife and I carefully monitored Hurricane Sandy as she approached our home on Hatteras Island for some time, as hurricanes typically move slowly. The decision to stay or evacuate is always difficult and involves key factors and some best guessing: How strong is it? Sustained wind speeds? Gusts? Location and predicted track? There is a window between leaving too early or too late, or not being able to leave at all. We were still reeling from the catastrophic damage of Hurricane Irene in August of 2011.
It now appeared that Sandy would only brush the Outer Banks on its way to a devastating impact on New Jersey and beyond, so we stayed as the storm raged past. Although we had damage to our home with 4 feet of sound water in our yard and downstairs, later we realized that we had dodged a bullet. Eventually Hurricane Sandy caused 110 deaths in New Jersey and $50 billion in damage on the northeast coast.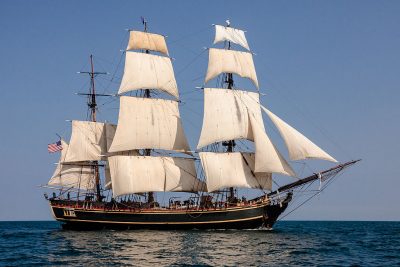 That morning of Monday, Oct. 29, 2012, we had the TV news on. To our dismay, we heard a special report announcing that the HMS Bounty was sinking. What? We looked at each other with confused disbelief. "Could they mean the famous 'movie ship' from the 1962 MGM film starring Marlon Brando and Trevor Howard? That HMS Bounty? No way."
As the details followed, it was that ship. Furthermore, it was happening right then directly off our coast. As all of this unfolded in a surrealistic way, an MH-60T Jayhawk U.S. Coast Guard helicopter flew low, loud and fast directly over our house. I ran out to spot it and it seemed to be almost at rooftop level. From the direction it was heading, I could tell it was aiming directly for its base in Elizabeth City, just 85 miles northwest of us.
Could that be a rescue chopper for the Bounty? We learned later that indeed it was one of two helicopters with some of the survivors. The helos were flying low to minimize the effects of the hurricane winds. We now felt directly involved in this dramatic and stunning story.
Knowing how strong Hurricane Sandy was impacting our area had made us more aware of the intense conditions offshore. How utterly terrifying it must be for the crews of the Bounty and the Coast Guard aircraft, and how much fortitude and commitment it took for the rescuers to head into that maelstrom. As the story unfolded and the news updates came in, we rejoiced for each successful rescue. Fourteen survivors! Sadly, two crew members did not make it.
At the time, I was both the site manager of the Chicamacomico Life-Saving Station Historic Site and Museum, I retired in 2015, and a member of the U.S. Coast Guard Auxiliary, I had routine email contacts with Coast Guard Air Station Elizabeth City arranging MH-60T helicopters Search And Rescue demonstrations right off our beach on special occasions. During this time, my official contact was Lt. Jane Peña. By now, the Bounty wreck and rescue had become a highly publicized event that drew national attention, including a President Obama news conference, Commandant of the Coast Guard Adm. Bob Papp's visit to Air Station Elizabeth City and a Weather Channel documentary.
At one of my Auxiliary functions, several of the USCG Bounty rescue personnel gave a presentation for our group. Afterwards, they mingled with the crowd. A young Coast Guard woman behind me was conversing with someone and said her name was Jane. I turned to interrupt with, "Peña?" She said, "Yes … and you are James from Chico, right?" She was the copilot of the very same MH-60T helicopter that flew low over my house returning the first group of Bounty survivors. And so, my personal involvement in this remarkable and unique story continued.
An Uninspected Vessel
The "HMS" designation on British ships stands for "His (or Her) Majesty's Ship." The movie ship Bounty technically was not the HMS because it was not a Royal Navy ship. It was built in 1960 by MGM and would become the most expensive movie set at the time. Because it would not be carrying paying passengers, MGM requested the Coast Guard to designate the Bounty as an "uninspected vessel." That would have tragic consequences.
After filming, the Bounty spent the next 21 years in St. Petersburg, Florida, as a popular tourist attraction. Eventually it was donated to the Tall Ship Bounty Foundation. There, its popularity grew even more. It spanned many years by appearing in films "Yellowbeard" (1983), "Treasure Island" (1990), and the enormously popular Johnny Depp films, "Pirates of the Caribbean: Dead Man's Chest" (2006) and the 2007 "Pirates of the Caribbean: At World's End."
The Bounty not only got tremendous public exposure, but it crossed generations covering the 45 years from 1962 to 2007. Once it became its own foundation with Capt. Robin Walbridge, it made numerous trans-Atlantic trips and sailed educational voyages to ports all over the world. Yes, this was that ship.
Coast Guard Rescuers: A Timeline
How did this all happen? Why would the Bounty set sail knowing there was a hurricane?
The facts and storyline of the sinking and rescue have been well documented and told in numerous magazine articles, newspapers, special reports, documentaries and investigations.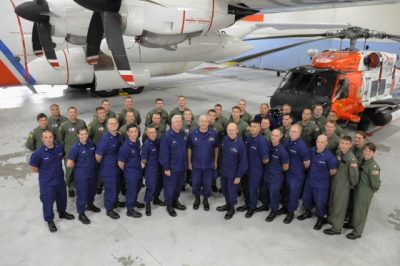 To summarize, Bounty Capt. Robin Walbridge chose to sail ahead of oncoming Hurricane Sandy saying, "The ship would be safer at sea than in port." It was scheduled to leave its base in New London, Connecticut, to be in St. Petersburg, Florida, soon anyway, so why not leave now?
On Thursday night of Oct. 25, 2012, the Bounty weighed anchor. All hands were in agreement with the departure and with the original plan, which was to sail farther out to be east of the hurricane's predicted path. All went well the rest of Thursday and all of Friday. However, late Saturday morning, Walbridge drastically changed course, without informing the crew as to why, turning southwest. That put it directly on a collision course with Hurricane Sandy, which turned out to be his objective.
Only later would the tragic reason for the "why" would become clear. Earlier in his career, Walbridge had given interviews to magazines, newspapers and radio and TV stations with quotes including "you get a good ride" out of a hurricane by sailing "as close to the eye as possible." That reckless, immature and selfless decision resulted in the loss of an American icon, two lives and long-lasting traumatic memories for 14 crew members.
The following sobering facts emerged from the formal and lengthy investigations by the Coast Guard and the National Transportation Safety Board:
Serious rot in hull planks and ship's ribs had been reported by shipyard workers only months before.
Earlier reports by crew about serious problems with the bilge pumps.
Requests granted for a Coast Guard designation as "Uninspected Vessel" since it originally carried no passengers.
On that voyage it had an extremely inexperienced crew.
Records show that Walbridge resisted issuing "mayday" or SOS calls until there was 6 feet of water in the bilge and the ship was taking on more at a rate of 2 feet every hour.
Stubbornly, Walbridge waited far too long to order crew to abandon ship.
Fortunately, the Coast Guard radio and email traffic from the Bounty was interpreted as an impending although unannounced disaster. So, it launched a HC-130J Hercules aircraft, followed by two MH-60T helicopters. The C-130 located the ship, already half sunk and listing 45 degrees. An hour later, the H-60s arrived. The first was CG6012 piloted by Lt. Cmdr. Steve Cerveny with co-pilot Peña. The second was piloted by Lt. Cmdr. Steve Bonn.
The two problems faced by these helicopters was that Pena's H-60, No. GC6012, had only one hour left before "Bingo," the point at which they only had enough fuel left to return to the Elizabeth City base. The other problem that she shared with Bonn's No. CG6031was that the computer automatic audio keeps calling out, "Altitude. Altitude. Altitude." This was clearly and repeatedly heard in the Coast Guard videos because the helos were trying to stay about 30 feet above the rescue sites, but the storm waves were also cresting at 30 feet!
Although it was a mile away from the first, CG6031 quickly found the second life raft. Then, the best-known moment of the rescue occurred, as the Compass relays the famous moment, "Rescue swimmer Petty Officer 3rd Class Dan Todd was deployed. Todd swam to the raft and in a particularly calm, candid moment greeted the survivors with, 'Hi I'm Dan, I heard you guys need a ride.'"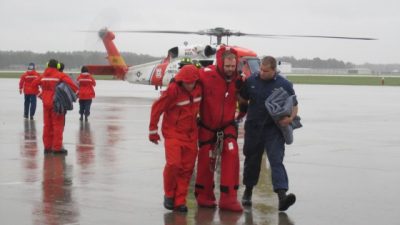 When the two Jayhawks finally returned to base after the harrowing and tense experience, Peña's H-60 had five survivors and Bonn's held nine. Later, at one of their live presentations that I attended, Bonn jokingly boasted that he had collected more survivors. Peña countered with, "That was because we spent all that time searching for them in the first place. All you had to do was go straight there where we found them for you and pick them up!"
Fourteen of the 16 were saved. Subsequently, more aircraft were sent out and Coast Guard Cutters Elm and Gallatin were diverted to the scene in search of the two missing sailors. One, Claudene Christian, would be recovered 7 nautical miles from the vessel's original reported position and found to be deceased. Several days later after searching more than 90 hours and covering 12,000 overlapping square nautical miles in the Atlantic Ocean since the Bounty's crew abandoned ship, the search for Bounty's captain, Robin Walbridge was called off.
Later, I invited the various rescue crews to speak to our museum visitors. They gave four separate presentations during 2013 that were very well received. Each one was as mesmerizing as the first time I had heard it. Dare County videotaped one of those presentations.
The hurricane, that rescue and those personal connections will be remembered for quite some time. The Bounty still lies 100 miles off the coast of my Hatteras home.
U.S. Coast Guard video of the rescue of HMS Bounty crew during Hurricane Sandy in 2012.