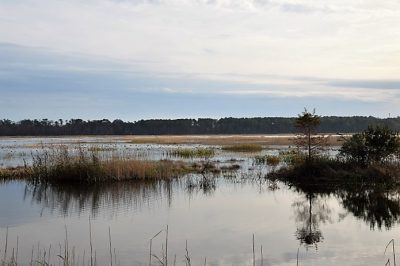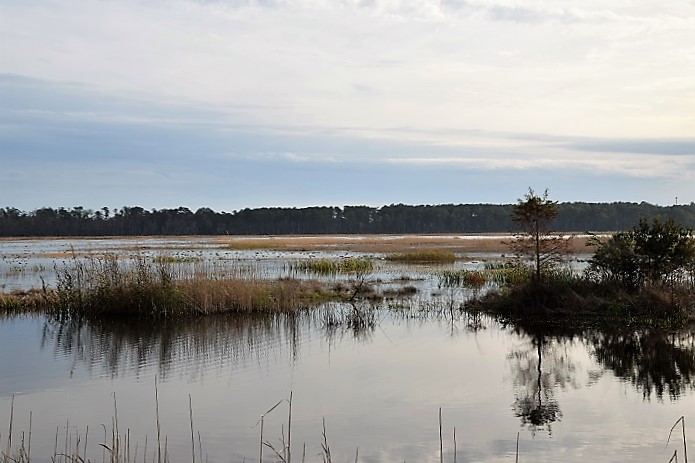 The North Carolina Clean Water Management Trust Fund has awarded Hyde County a $158,000 planning grant, making the county able to move forward with the recently approved Lake Mattamuskeet Watershed Restoration Plan.
The Sept. 13 award will be used to contract with the nonprofit North Carolina Coastal Federation and an engineering firm to continue engaging the public with the project and complete engineering and design work to develop active water management within the Lake Mattamuskeet watershed, according to the county.
"Hyde County is extremely honored to have been chosen by the CWMTF for funding,"Daniel Brinn, water and flood control coordinator for Hyde County, said in a statement. "This award will not only forward our goals of a better, healthier Lake Mattamuskeet in the future, it validates the time and effort invested by all our committed partners up to this point."
Work will focus on completing the engineering and design work needed to permit a future project expected to address redirecting water currently discharged to the lake through restored wetlands to balance both improvements to water quality within the lake and reductions in flooding throughout the watershed.
The project is also expected to result a complete watershed-scale hydrologic and hydraulic model that will help better understand the current amount of water within the watershed that needs to be managed and how it moves. This model will serve as a valuable tool for evaluating numerous other projects and policies identified in the restoration plan.
"The timely award from the Clean Water Management Trust Fund facilitates the transition into the implementation phase of the watershed restoration plan as the hydrologic and hydrualic modeling will advance the development of conceptual ideas into engineered plans that can be permitted," said Michael Flynn, coastal advocate for the federation's northeast office in Wanchese.
Hyde County, U.S. Fish & Wildlife Service, and North Carolina Wildlife Resources Commission partnered with the federation and community members to develop the watershed restoration plan designed to clean up Lake Mattamuskeet.
Approved Aug. 7 by the state Department of Environmental Quality, the plan was designed to address water quality and flooding issues that affect the lake and surrounding lands.
The watershed restoration plan is available on the Coastal Federation's website. The page is to be updated regularly as the plan progresses and provides a way for community members to offer comments and sign up for email updates and notifications about future public meetings. Questions about the watershed restoration plan can be directed to Michael Flynn at michaelf@nccoast.org or 252-473-1607.