MOREHEAD CITY –All who work, play and live along the coast are welcome to attend the North Carolina Sea Grant three-part course that will dive into the ins and outs of the state's marine fisheries management.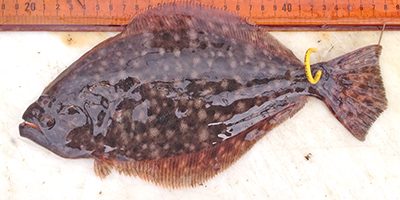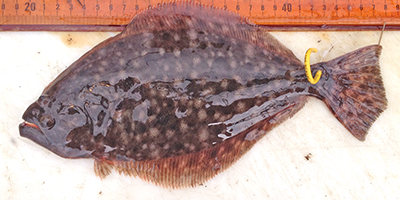 Sea Grant's fisheries extension specialists Scott Baker and Sara Mirabilio are leading the "Introductory N.C. Marine Fisheries Management for Fishermen" on Nov. 26, Dec. 3 and Dec. 10, all from 6:30 to 8:30 pm.
Participants can attend classes at North Carolina State's Center for Marine Sciences and Technology, or CMAST, in Morehead City or take the course as a webinar online.  Registration is required for the course, which is $15 for both the virtual or traditional classroom setting. Enrollment is limited for each format and is available on a first-come, first-served basis. Light snacks will be provided at CMAST.
The course is a companion class to Sea Grant's introductory fisheries science course.
"The course explores the complexities of marine fisheries management in our state," said Baker. "A three-part class allows us to look at North Carolina's marine fishery management past, present and future."
In addition to Baker and Mirabilio, speakers include Steve Murphey, Kathy Rawls, Steve Poland, and Mike Street, retired, all from Division of Marine Fisheries, and others representing commercial, recreational, and scientific perspectives on state management.
Susan White, executive director of North Carolina Sea Grant, said the sessions are in response to feedback about fishing stakeholders' interests.
"Scott Baker and Sara Mirabilio continue to seek opportunities to engage and educate fishers and interested community members regarding fisheries in North Carolina," White said in a statement. "This course brings the latest policy and management information to the table in an approachable and applicable manner for anyone who wants to continue to expand their own role in these topics."
The Nov. 26 class will review the history of North Carolina Marine Fisheries Management, until the Fisheries Reform Act in 1997 and the successes and failures of the act from stakeholders' perspectives from 1997 to 2017. On Dec. 3, the class will cover fisheries management today with an overview and applicable state and federal legislation that guides efforts. On Dec. 10, the class will look at fisheries management challenges and opportunities.
For more information, contact Baker at 910-962-2492 or msb11ker@ncsu.edu.