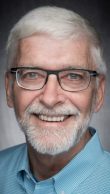 WANCHESE — Paul Hosier will talk about the major environmental factors influencing coastal plants of the Outer Banks, including regional climate, storms, soils, salt aerosols, winds, tides, and human activities during the September Science on the Sound program.
East Carolina University Integrated Coastal Programs and the Coastal Studies Institute are hosting the lecture on seacoast plants of the Carolinas at 6 p.m. Wednesday as part of the monthly series that highlights information on coastal topics and issues in northeast North Carolina.
The presentation will be in the Coastal Studies Institute on the ECU Outer Banks Campus in Wanchese, and is free for the public to attend.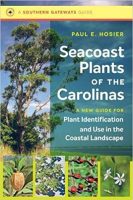 Hosier is professor emeritus at the University of North Carolina Wilmington and author of the recently released "Seacoast Plants of the Carolinas." His presentation, "Seacoast Flora and Ecology of the Carolinas" will highlight the ecology of coastal North Carolina and the variety of plants species that can be found there.
Hosier will weigh in on how plant abundance, distribution, and community structure that we observe are related to these factors. Throughout his discussion, he will point out interesting and appropriate coastal plants to be considered when creating or adding to a native plant garden in the OBX area.
The program will be streamed live at https://www.youtube.com/unccsi. The online viewing audience will be able to ask the presenter questions via an online chat room.