MANTEO – An artificial reef project near Roanoke Island is in the works and a public information meeting is set to share the details.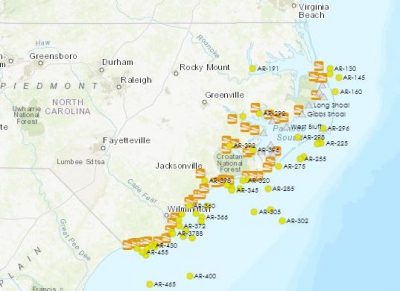 The state Division of Marine Fisheries' Artificial Reef Program will hold the meeting on the upcoming artificial reef project at AR-197 at 6 p.m. Aug. 29 in Dare County Administration Building board of commissioners meeting room, 954 Marshall C. Collins Drive, Manteo.
The program plans to use about 1,600 tons of rock to create low-relief ridges and mounds that will be home to inshore species such as speckled trout and striped bass at AR-197. That's about 1.5 nautical miles north of Roanoke Island, according to DMF.
An artificial reef is a man-made underwater structure, typically built to promote marine life in areas with a generally featureless bottom and serves as crucial spawning and foraging habitat for many commercially and recreationally important fish species.
The division maintains 22 estuarine reefs, 15 of which serve as oyster sanctuaries, and 43 ocean artificial reefs, which are located from one-half mile to 38 miles from shore and are situated so that they can be reached from every maintained inlet in the state.
For more information about AR-197 or other artificial reefs in the state, visit the Division of Marine Fisheries' Artificial Reef Program website or contact Jordan Byrum at Jordan.Byrum@ncdenr.gov or 252-808-8036.