Two North Carolina universities have created a survey to better understand the experiences of coastal management officials, residents and property owners during Hurricane Florence and living on the coast.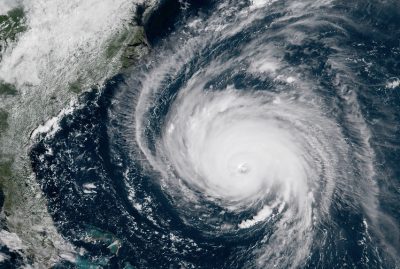 Developed by East Carolina University and University of North Carolina Wilmington, the online North Carolina Coastal Shoreline and Hurricane Survey about shoreline stabilization and hurricane is part of a larger study on the effectiveness of shoreline management strategies.
The study is an effort to better understand how residents and habitats are affected, based on nearby shoreline management projects. This study combines science from multiple disciplines, through geographic data, emerging low-cost remote sensing and aerial mapping technologies, waterfront homeowner surveys and citizen science.
"The results of this study will directly inform future coastal management, serve as a mechanism to educate homeowners on shoreline conservation and management strategies, and enable the development of long-term, cost-effective shoreline monitoring procedures that can be scaled up to state or region levels," according to the website.
The survey is online and takes about 20 minutes. Those who provide an email at the end of the survey will be entered for a chance to win a $25 Amazon gift card. To receive a paper copy of the survey,  email NCCoastalSurvey@googlegroups.com.
Learn More