WILMINGTON — The presence of per- and  polyfluoroalkyl substances has spiked in the region's drinking water supply.

The Cape Fear Public Utility Authority said Friday that the latest results from its weekly monitoring of water drawn from Cape Fear River for the Sweeney Water Treatment Plant show the highest concentration of total PFAS measured since last September.
Analysis of raw water sampled June 3 indicate total PFAS at 262 parts per trillion, the authority announced.
The announcement comes as work in the North Carolina General Assembly to further regulate PFAS and other emerging contaminants has hit roadblocks.
A House bill to ban firefighting foam that contains PFAS used in training programs stalled this month after industry groups raised objections. Although the House included some funding requested by the state Department of Environmental Quality for additional testing and monitoring in its budget, the Senate opted instead to delay any additional funds in its budget plan while until a study by the North Carolina Policy Collaboratory is completed late next year.
A PFAS testing network set up through the collaboratory plans to take multiple samples at all 191 public drinking water intakes and 149 municipal drinking water systems that use groundwater.
In his budget, Gov. Roy Cooper asked for $6 million for new equipment and 37 positions to handle the additional workload generated by PFAS oversight and regulation. DEQ recently mandated testing for PFAS and other compounds for 25 public water systems in the Cape Fear River basin.
Authority Takes Interim Steps
The Cape Fear Public Utility Authority recently completed interim measures to help filter PFAS, which officials said appear to be performing as expected. PFAS levels in finished, treated water from the Sweeney plant during the same round of testing were 119 ppt.
The authority noted that, as with past results, the majority of the compounds detected June 3 were those identified by regulators as originating from the Chemours chemical plant about 100 miles upriver from Wilmington.
PFAS compounds have consistently been detected in raw water from the Cape Fear, even after state regulators suspended Chemours' privilege to discharge its wastewater in November 2017. Since then PFAS levels have fluctuated, spiking to 297 ppt in September 2018. The overall trend of raw water concentrations since permitted discharges ceased appears to be about 100 ppt, according to the authority.
Officials said the variability of PFAS concentrations in river water could be tied to river flow and other factors. Lower river flows appear to result in higher total PFAS concentrations.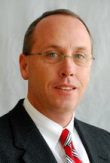 "Stopping Chemours' permitted discharges have helped reduce PFAS in the Cape Fear River," said CFPUA Executive Director Jim Flechtner. "But what we've seen in our monitoring indicates that we can expect to see PFAS in our raw water at varying concentrations for many years to come."
The authority plans to begin construction in November of eight deep-bed granular activated carbon filters at the Sweeney plant. The $46 million project is to be operational by early 2022 and is expected to reduce PFAS levels by an average of 90%.
Officials said the cost of the filter project would add about $5 per month to the average customer's bill, starting in 2022.
"CFPUA believes Chemours, not our customers, should be paying for the steps being taken by those affected by the company's decades of PFAS releases. A federal civil lawsuit has been filed that seeks to force the company to step up to that responsibility," the authority said.
Coastal Review Online's legislative reporter Kirk Ross contributed to this report.